Freezer Sausage Burritos
published Tuesday, March 15, 2022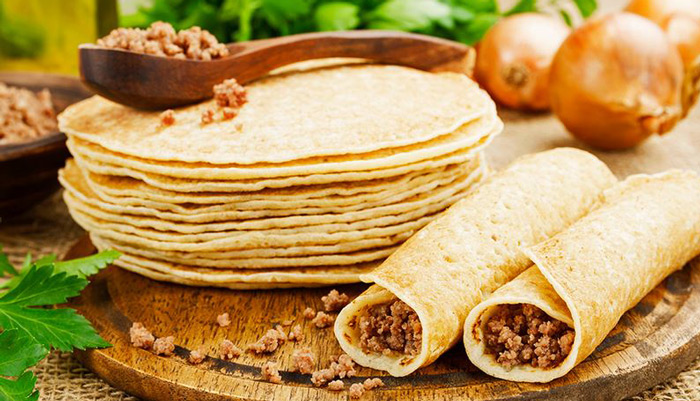 Prep Time: 15 minutes
Cook Time: 40 minutes
Total Time: 55 minutes
Servings: 8
Prep ahead and keep these Freezer Sausage Burritos ready for a quick breakfast all week long. Loaded with tater tots, eggs, beans, cheese, and sausage!!
Directions
Step 1
Preheat oven to 400° F.
Step 2
Lightly oil a baking sheet or coat with nonstick spray.
Step 3
Cook tater tots according to package instructions; set aside.
Step 4
Heat olive oil in a large skillet over medium high heat. Add sausage and cook until browned, about 3-5 minutes, making sure to crumble the sausage as it cooks; drain excess fat, reserving 1 tablespoon in the skillet.
Step 5
Add eggs to the skillet and cook, whisking, until they just begin to set. Gently whisk in half and half; season with salt and pepper, to taste. Continue cooking until thickened and no visible liquid egg remains, about 3-5 minutes; set aside.
Step 6
Spread beans down centers of tortillas; top with tater tots, sausage, eggs, cheeses, tomatoes and cilantro. Fold in opposite sides of each tortilla, then roll up, burrito-style.* Place, seam-sides down, onto preparing baking sheet; cover.
Step 7
Place into oven and bake until heated through, about 12-15 minutes.
Cook's Notes
TO FREEZE: Cover each burrito tightly with plastic wrap or aluminum foil. Freeze up to 1 month. To reheat, (1) microwave for 4-6 minutes, turning halfway, or (2) bake at 400 degrees F for 30-40 minutes, or until completely cooked through.