Rana Ravioli, Cheese Forte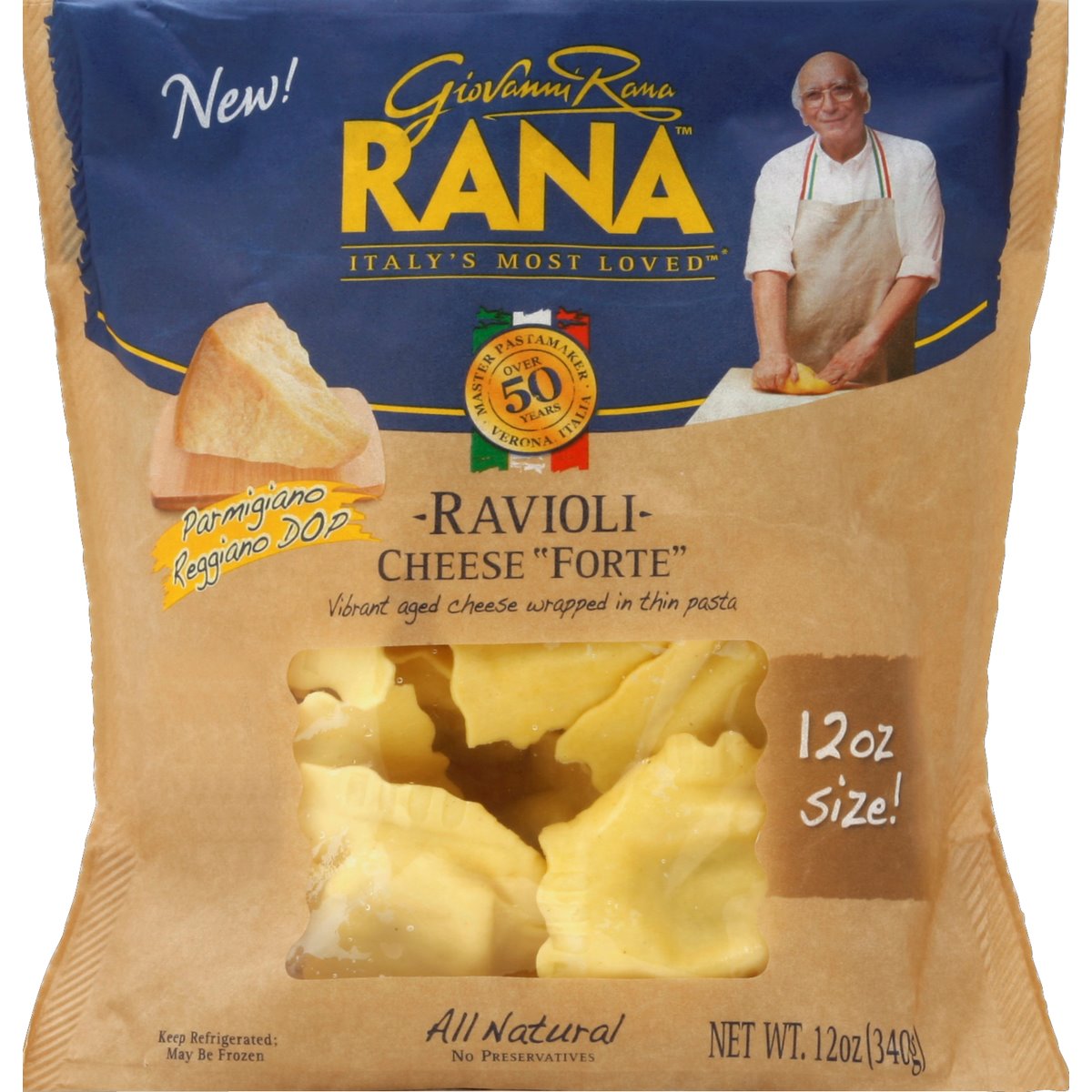 $5.99
12.0 oz.
Rana Ravioli, Cheese Forte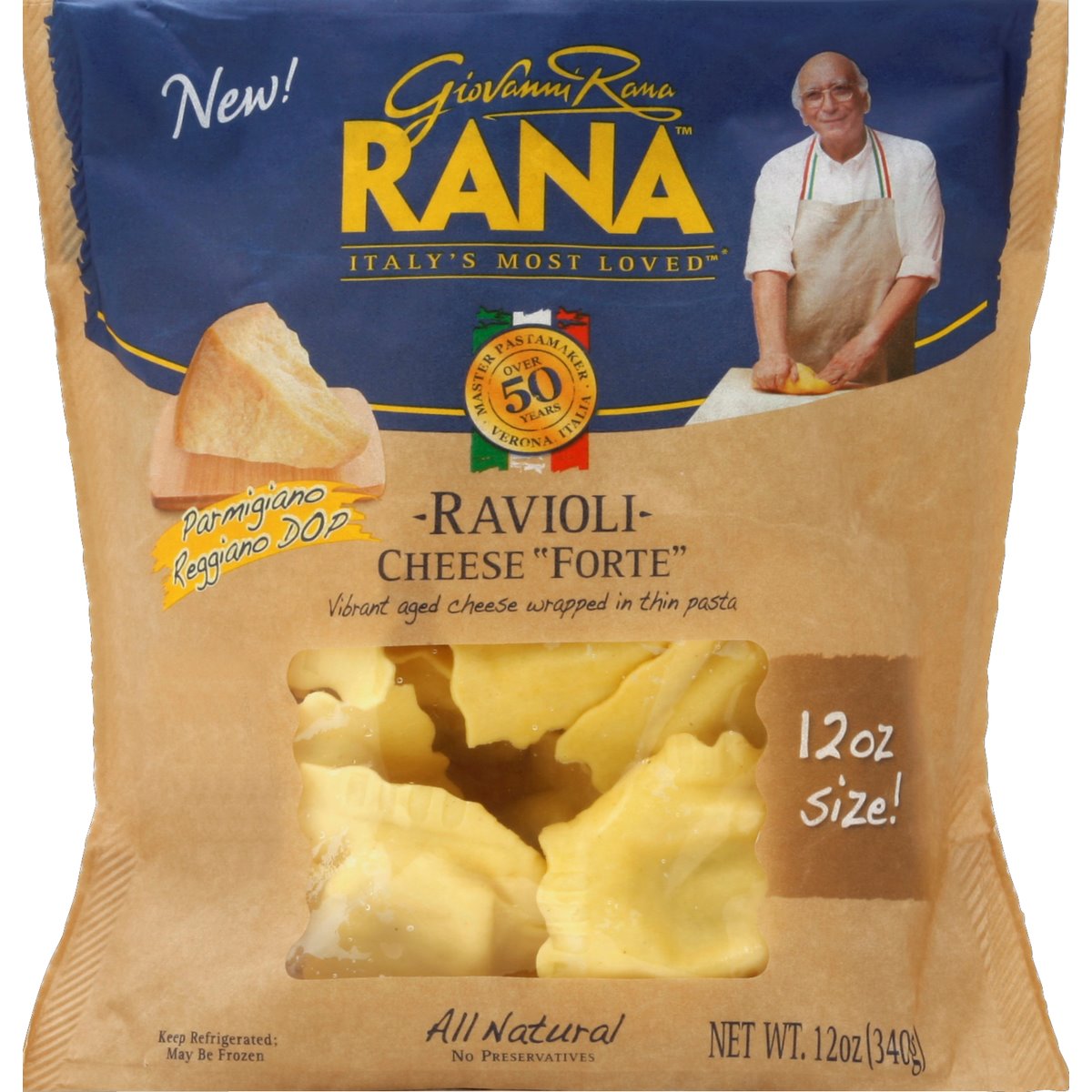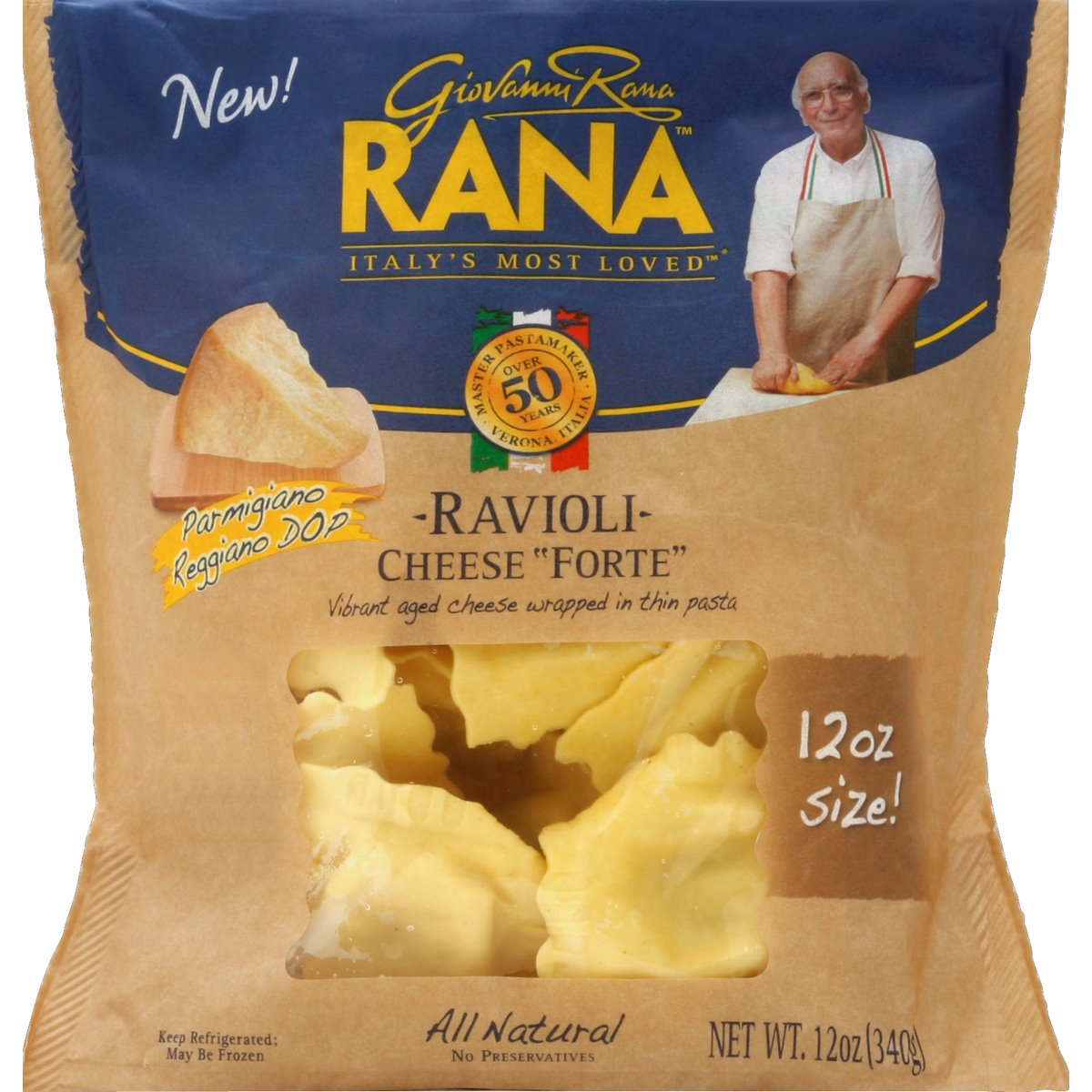 Product Details
Ravioli, Cheese Forte
Vibrant aged cheese wrapped in thin pasta. All natural. No preservatives. 12 oz size! Parmigiano Reggiano DOP. Italy's most loved (Based on refrigerated pasta sales). Master pastamaker. Verona, Italia. Over 50 years. My Story: I am Giovanni Rana, born near Verona, Italy, and passionate about making pasta for over 50 years. The finest ingredients make my pasta the No. 1 filled pasta in Italy. My pasta, as thin as the pasta my grandmother made, allows the wonderful flavors of the filling to shine through. Parmigano Reggiano DOP, called the King of Italian cheeses, was born in the Emilia Romagna region of Northern Italy. It is produced in a limited area, in the same artisanal way it was made 9 centuries ago. DOP means Protected Designation of Origin, and only products originating in that area can use this name. I am pleased to cross the ocean to America, sharing my passion with you. Buon appetito a tutti! - Giovanni Rana. For more information or to contact us go to www.giovannirana.com.
Deli
UPC: 00877448001537