Rana Tortelloni, Cheese Delicato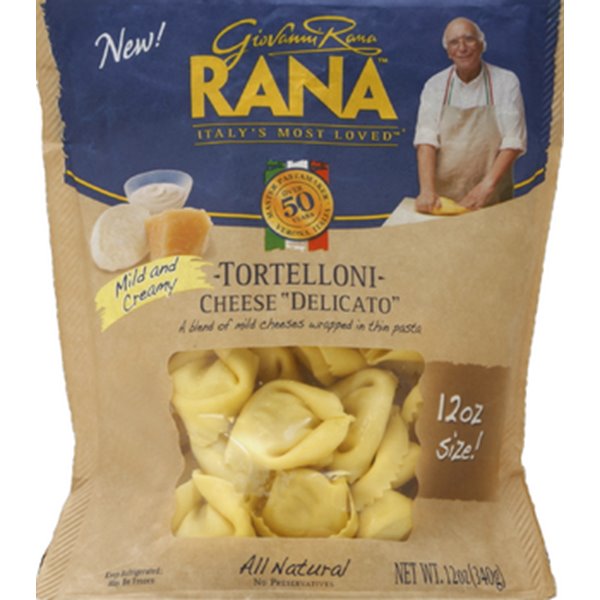 $6.49
12.0 oz.
Rana Tortelloni, Cheese Delicato
Product Details
Tortelloni, Cheese Delicato
A blend of mild cheese wrapped in this pasta. Mild and creamy. All natural. No preservatives. 12 oz size! Italy's most loved (Based on refrigerated pasta sales). Master pastamaker. Verona, Italia. Over 50 years. My Story: I am Giovanni Rana, born near Verona, Italy, and passionate about making pasta for over 50 years. The finest ingredients make my pasta the No. 1 filled pasta in Italy. My pasta, as thin as the pasta my grandmother made, allows the wonderful flavors of the filling to shine through. There is an art to blending the best cheeses for my fillings. Some cheese give a wonderful creamy texture, and others bring the perfect balance of flavor. I am pleased to cross the ocean to America, sharing my passion with you. Buon appetito a tutti! - Giovanni Rana. For more information or to contact us go to www.giovannirana.com.
Deli
UPC: 00877448001506