Sauders Eggs Cage-Free, Hard-Cooked, Hot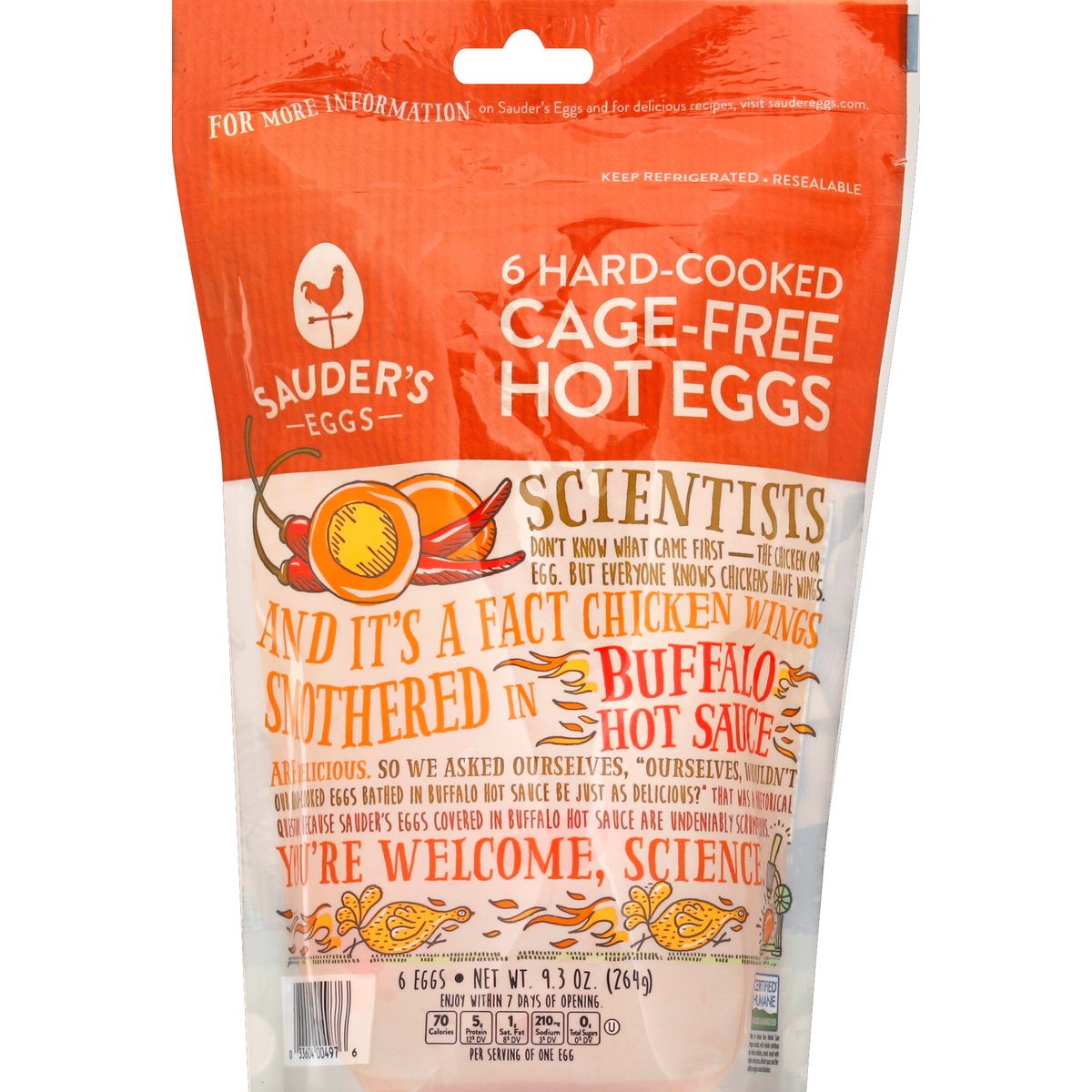 $5.49
6.0 ea.
Sauders Eggs Cage-Free, Hard-Cooked, Hot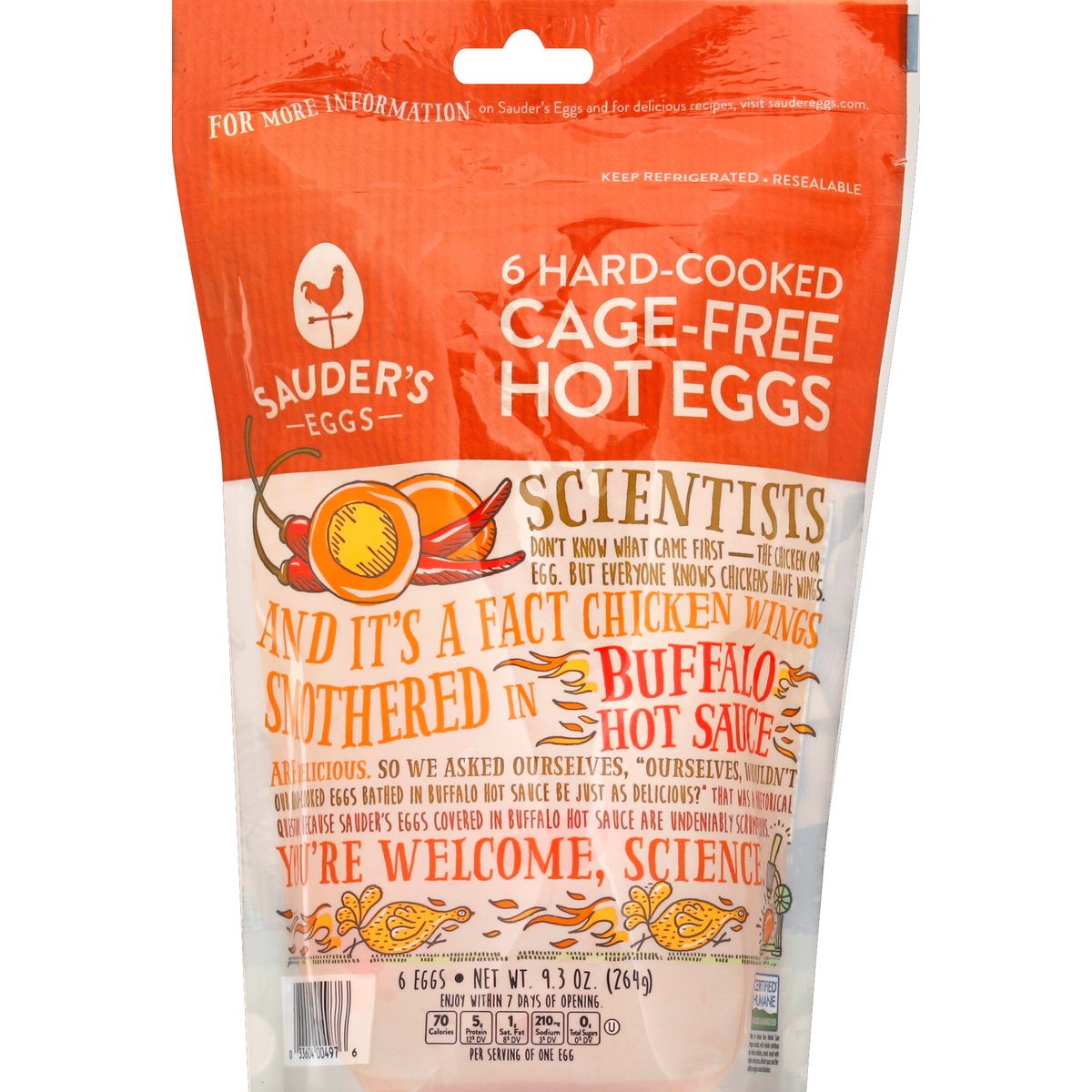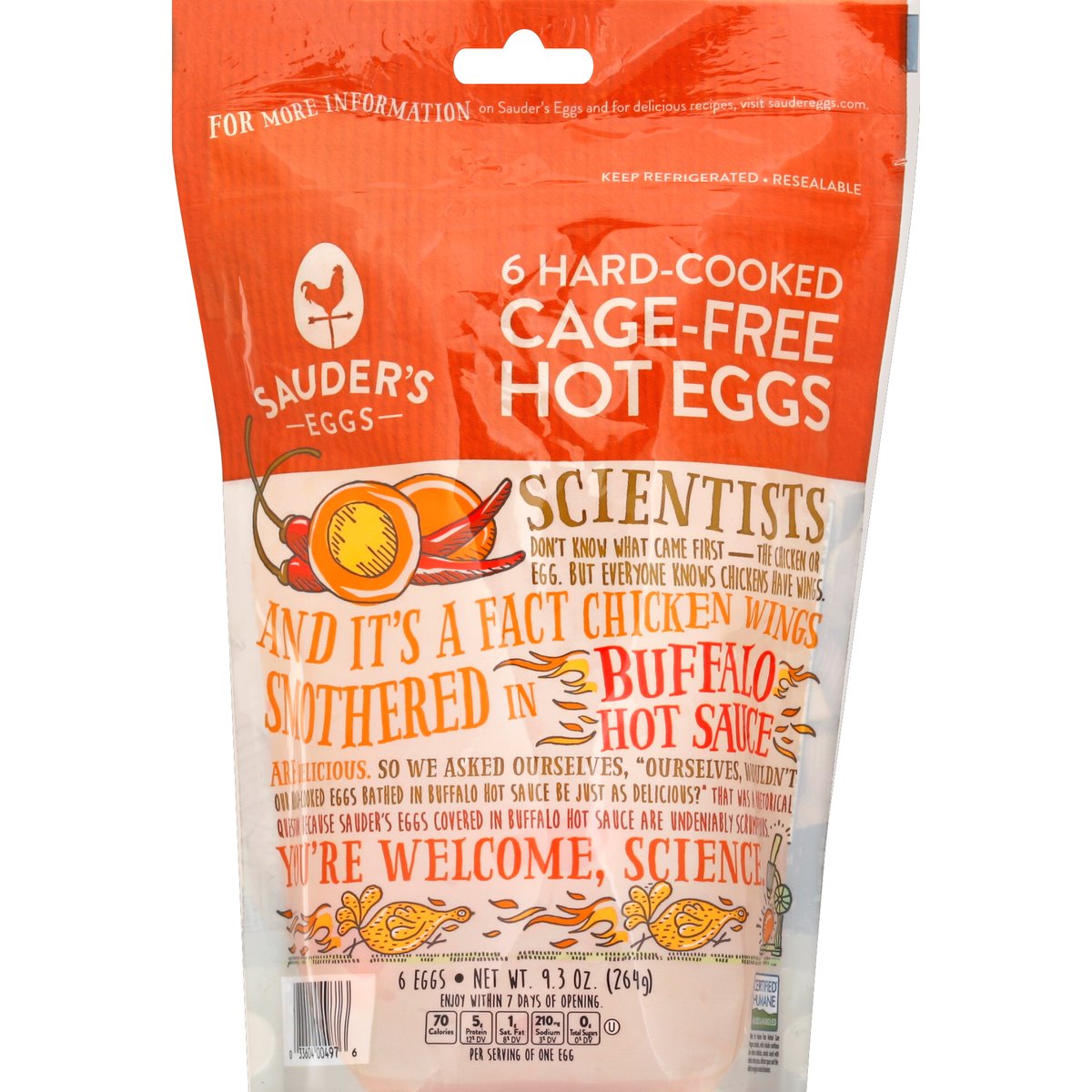 Product Details
Eggs, Cage-Free, Hard-Cooked, Hot
Scientists don't know what came first - the chicken or the egg. But everyone knows chickens have wings. And it's a fact chicken wings smothered in buffalo hot sauce are delicious. So we asked ourselves, ourselves, wouldn't our hard-cooked eggs bathed in buffalo hot sauce be just as delicious? That was a rhetorical question because Sauder's eggs covered in buffalo hot sauce are undeniably scrumptious. You're welcome, science. Per Serving of One Egg: 70 calories; 5 g protein (12% DV); 1 g sat fat (8% DV); 210 mg sodium (3% DV); 0 g total sugars (0% DV). Certified humane (Meets the Humane Farm Animal Care Program standards, which include nutritious diet without antibiotics, animals raised with shelter, resting areas, sufficient space and the ability to engage in natural behaviors. Raised & handled. For more information on Sauder's Eggs and for delicious recipes, visit saudereggs.com. Resealable. An egg is an egg is an egg. Unless it's ours. Some people think all eggs taste alike. Those people have never tasted our eggs, or they don't have taste buds. Or both. Because a lot goes into making Sauder's Eggs taste great - beginning with what goes into our hens. Delicious, nutritious chicken feed. We've never tasted it, but we believe the nutritionists who tell us the birds say it tastes great. Back in the early '30s, when Frank Sauder began selling fresh eggs door to door, he didn't have the people in the white lab coats. But he had his customers' loyalty. And their word that Sauder's Eggs were the best-tasting eggs around. We hope we earn yours too. - Mark Sauder. R.W. Sauder: Dealer in quality eggs. Produced on Penn-Dutch farms. saudereggs.com.
Dairy
UPC: 00033604004976