Tex-Mex Sweet Potato Salad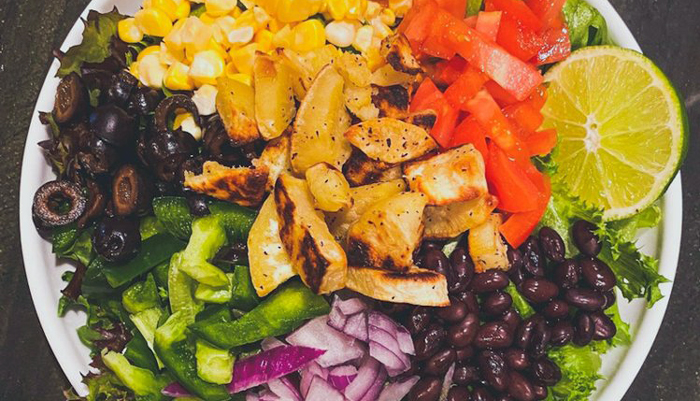 Savor a vibrant Tex-Mex Sweet Potato Salad featuring Hudson, Ohio's Fresh 'n Crisp Farms lettuce, combined with a medley of hearty ingredients and a zesty lime kick, perfect as a standalone entree or a flavorful side dish.
Directions
Step 1
Preheat oven to 425°F. Chop sweet potato in bite sized pieces. Toss in olive oil and salt and pepper to taste. Spread onto lined baking sheet and put in oven for 20 minutes, tossing halfway through. Check to see if the sweet potatoes are soft inside with a crispy outside, cook longer if needed. Cool sweet potatoes.
Step 2
While the sweet potatoes are cooling. Begin to assemble your salad. Place all toppings on the red and green lettuce aside from lime juice. Do not use optional ingredients for a vegan salad. After sweet potatoes are cool, place on salad as well. Squeeze lime juice over the salad.