Ham and Peas Mac-and-Cheese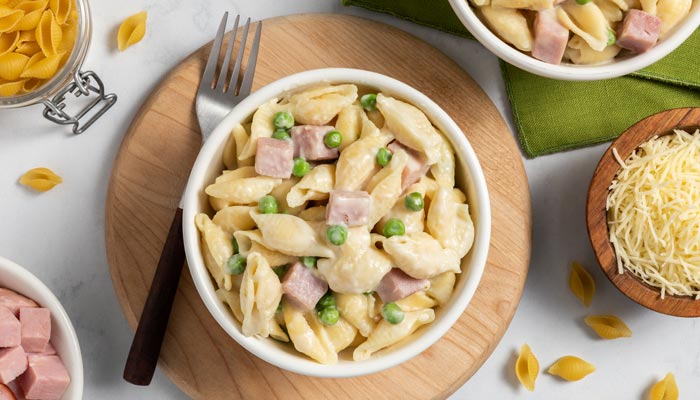 Prep Time: 10 minutes
Cook Time: 15 minutes
Total Time: 25 minutes
Servings: 8
Diced ham and frozen peas gives traditional macaroni and cheese a twist. Dinner is ready in 25 minutes!
Directions
Step 1
Bring a large pot of water to boil. Cook the pasta according to package directions. Drain and set aside.
Step 2
In the same pot, melt the butter over medium heat. Add the flour and whisk for 1 minute or until lightly browned.
Step 3
Add the milk, garlic powder and salt and whisk to combine. Bring to a simmer and turn off the heat. Add the white cheddar cheese and mix until melted and smooth.
Step 4
Add the cooked pasta to the pot and combine. Mix in the peas and ham just until combined. Serve immediately.