Sicilian Baked Ziti
published Friday, June 3, 2022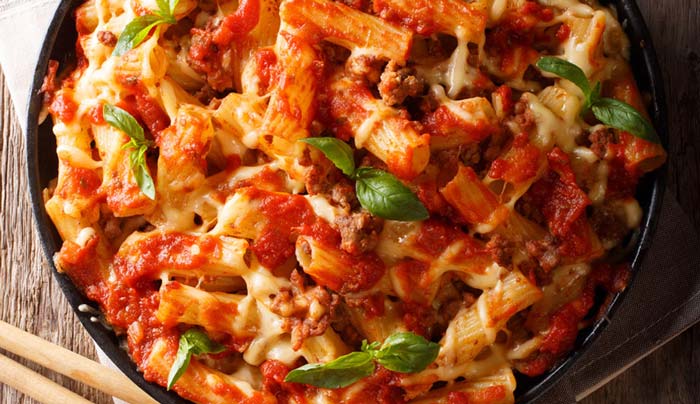 Prep Time: 10 minutes
Cook Time: 40 minutes
Total Time: 50 minutes
Servings: 6
This bubbling baked ziti is easy enough for a weeknight and perfect for feeding a crowd at the same time!
Directions
Step 1
Preheat oven to 350° F.
Step 2
Cook pasta according to directions and drain.
Step 3
Sauté sausage with onions, fennel and garlic and drain.
Step 4
Mix ricotta with egg and oregano, then combine with sausage mixture, cooked ziti, 1/2 jar MID'S Sauce, salt and pepper.
Step 5
Pour 1/2 jar of MID'S Sauce in a greased 9" x 13" baking dish. Layer 1/2 pasta mix, another 1/2 jar MID'S Sauce and 1/2 shredded cheese.
Step 6
Layer again starting with rest of the pasta, rest of sauce and rest of cheese. Sprinkle basil on top.
Step 7
Cover with foil and bake for 20 minutes. Remove foil and bake another 10 minutes or until bubbly.