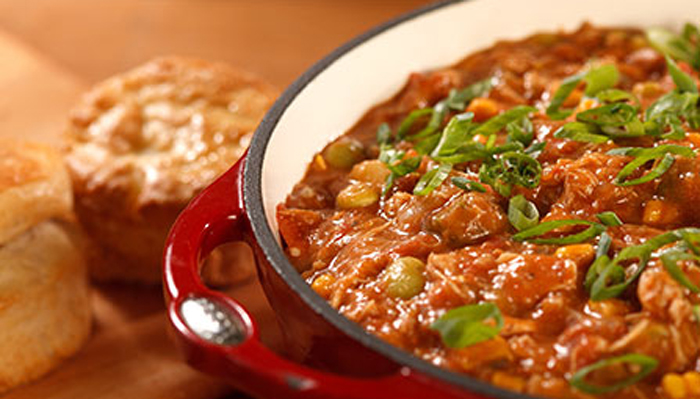 Prep Time: 15 minutes
Cook Time: 80 minutes
Total Time: 95 minutes
Servings: 6
Warm-up with a batch of this easy-to-make Chicken Brunswick Stew. This is an Amish-Country classic recipe is prepared with Gerber's Amish Chicken Leq Quarters.
Directions
Step 1
Rinse the pieces of Gerber's Chicken and put them into a large pot with 2 teaspoons salt and water to cover.
Step 2
Bring to a boil and simmer for 40 minutes.
Step 3
Remove the chicken from the broth, take the meat off the bones and set aside. Put the tomatoes, onions, lima beans, potatoes, corn, sugar and cayenne pepper into the broth and boil gently for 30 minutes, covered.
Step 4
Add the pieces of Gerber's Chicken and simmer for 10 more minutes, uncovered.
Step 5
Taste and add cayenne pepper and more salt, as desired.