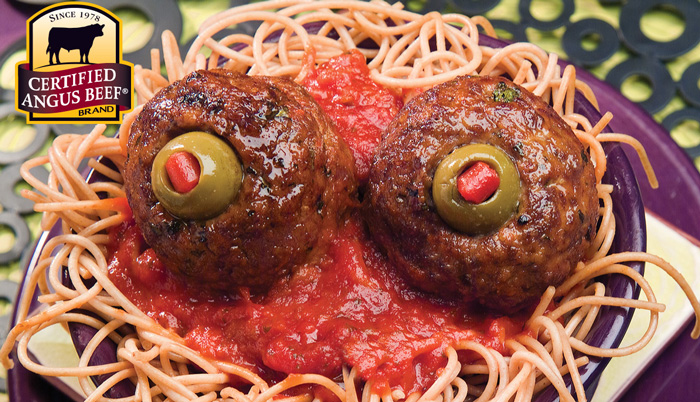 Cook Time: 25 minutes
Total Time: 25 minutes
Servings: 6
The kitchen may be Mom's hallowed ground, but a few scare tactics will get the kids in the kitchen faster than you can say 'trick or treat'!
Directions
Step 1
Preaheat oven to 400°F.
Step 2
Combine ground beef, eggs, breadcrumbs, ketchup, herbs and spices; shape into 1-1/2-inch balls, making 12 total. Insert 1 olive into each meatball to look like an eye.
Step 3
Heat olive oil in pan. Place meatballs in pan and roast approximately 25 minutes until thoroughly cooked and no pink remains (160°F internal temperature).
Step 4
Prepare pasta as directed.
Step 5
Heat pasta sauce and ladle over pasta. Serve 2 meatballs per plate.