Cheesy Chicken Drumsticks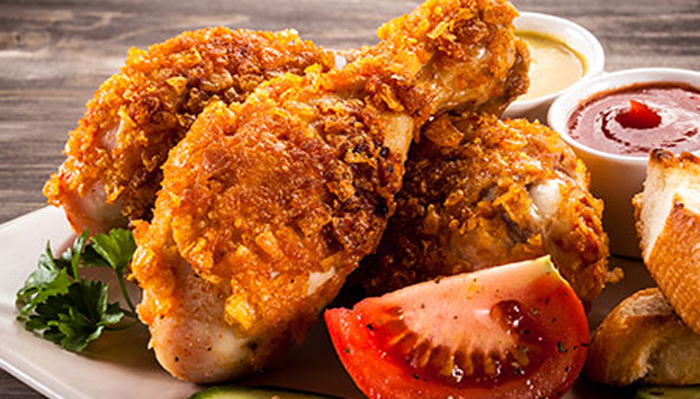 Prep Time: 10 minutes
Cook Time: 60 minutes
Total Time: 70 minutes
Servings: 4
Who can resist fried chicken? Take chicken drumsticks to another level with an infusion of cheese, herbs and mustard. But don't be fooled by their tasty appearance, this chicken recipe couldn't be easier!
Directions
Step 1
Mix flour, bread crumbs, Parmesan cheese and salt in a plastic bag. Melt butter and milk together.
Step 2
Remove skin (optional) and dip Gerber's Chicken Drumstick into butter-milk mixture then put into flour mixture in a plastic bag and shake well.
Step 3
Put in lightly greased oblong baking pan.
Step 4
Bake in 375 F oven for 1 hour (covered lightly with foil if skin is removed).
Cook's Notes
Serving suggestion: Serve with rice and a salad.