Mandarin Orange Salad with Citrus Dressing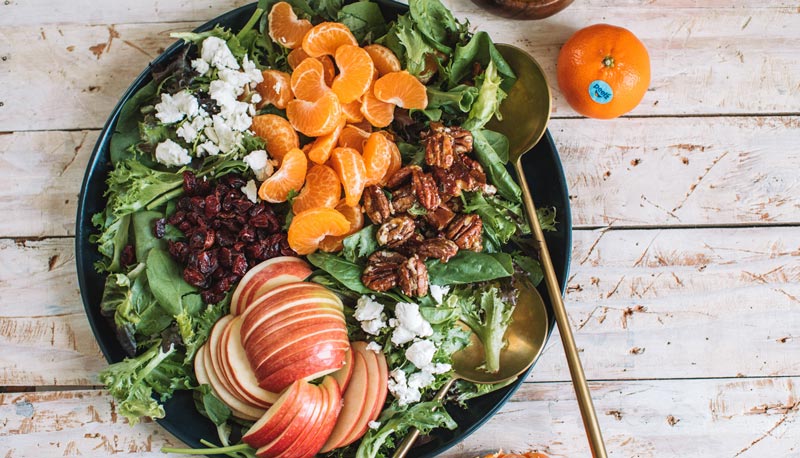 Prep Time: 20 minutes
Cook Time: 4 minutes
Total Time: 24 minutes
Servings: 4
This Mandarin Orange Salad is a bright and fresh entree salad that is bursting with flavor!
Directions
Step 1
Prepared the pecans: Line a small sheet pan with parchment paper and set aside. In a medium skillet place the pecans and white sugar on medium heat, stirring constantly. The sugar will slowly begin to melt and stick to the pecans after about 3-4 minutes. Keep a close eye (and smell) on the nuts to prevent them from burning. Remove the nuts and place onto the parchment baking sheet. Allow to cool and harden and then break apart.
Step 2
For the dressing: Whisk together olive oil, mandarin zest, mandarin juice, lemon zest, lemon juice, honey, dijon mustard, salt and cracked black pepper to taste. Whisk until emulsified and taste test for salt and pepper.
Step 3
For the salad: In a large bowl or serving platter arrange greens, mandarin segments, apple slices, dried cherries, goat cheese and candied pecans. Drizzle with dressing or serve on the side.