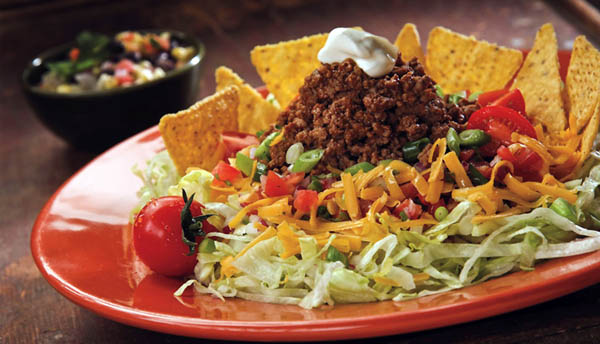 Prep Time: 10 minutes
Cook Time: 10 minutes
Total Time: 20 minutes
Servings: 4
Simple ingredients easily come together for a quick and delicious lunch or dinner. The best Beef Taco Salad is super easy to make with this recipe.
Directions
Step 1
Cook Ground Beef over medium-high heat 6-7 minutes or until browned, breaking up and stirring, drain. Season cooked ground beef with taco seasoning.
Step 2
Combine seasoned beef, tomatoes, onion, cheese, lettuce and dressing. Add chips and mix well.
Step 3
Garnish with salsa, sour cream, and scallions.