Broccoli Cheddar Soup
published Thursday, January 14, 2021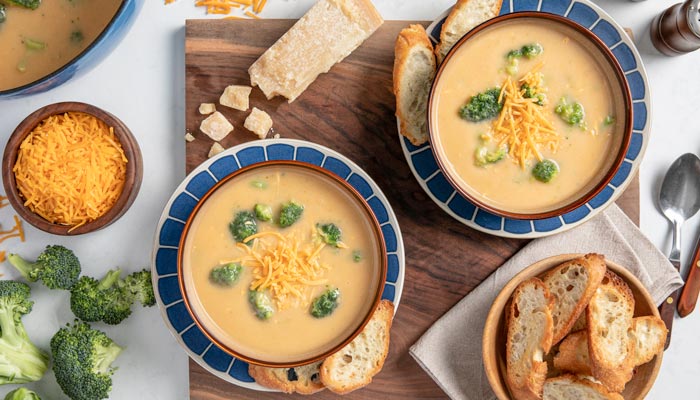 Cook Time: 20 minutes
Total Time: 20 minutes
Servings: 4
Healthy broccoli cheddar soup ready in less than 30 minutes. This easy homemade soup is packed with fresh broccoli, cheddar cheese and Parmesan cheese.
Directions
Step 1
Melt butter in a saucepan over medium heat. Add shallot, salt and pepper and cook until softened, about 5 minutes. Sprinkle flour over and cook, stirring constantly for 2 minutes. Gradually whisk in vegetable broth and bring to a boil.
Step 2
Add broccoli and reduce heat to low. Cover pan and simmer for 5 to 7 minutes, or until broccoli is tender. Remove from heat and stir in cheddar and Parmesan cheese until completely melted.
Step 3
Season, to taste, with additional salt and pepper and serve garnished with extra cheddar cheese.