Southwest BLT Salad Recipe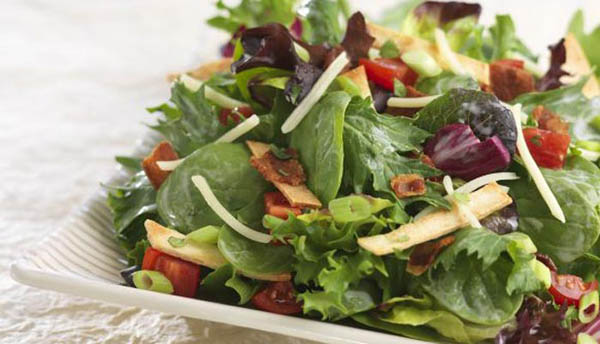 A healthy, hearty take on the classic sandwich with a Southwest kick of flavor! Hearty enough for a meal or great as a side with any meal.
Directions
Step 1
Divide greens among four salad serving plates.
Step 2
Top with bacon, tomatoes and onions. Sprinkle with cheese, tortilla strips and cilantro. Drizzle with dressing.