French Bean Harvest Salad
published Thursday, September 17, 2020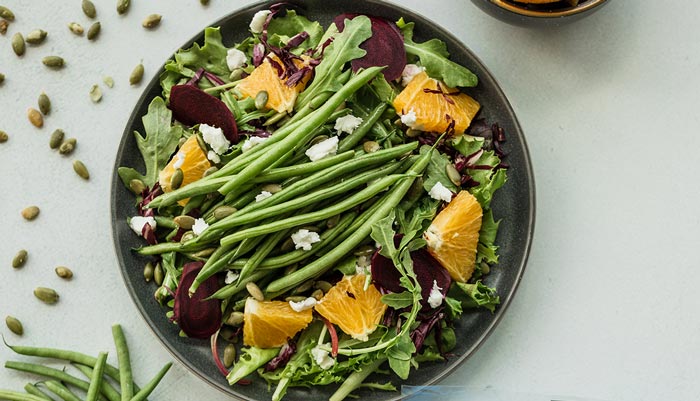 Serve French Bean Harvest Salad with your family dinner tonight. This quick and easy side salad is made with fresh and crisp French Beans, juicy orange wedges, red beet, and creamy goat cheese for an explosion of fall flavor.
Directions
Step 1
Place the spring mix in the bottom of a large salad bowl.
Step 2
Next, arrange the oranges and beets evenly around the edge.
Step 3
Top with French Beans, pepitas and goat cheese crumbles.
Step 4
Drizzle the orange juice and olive oil evenly over the top and serve.