Wonder Bread, Enriched, Calcium Fortified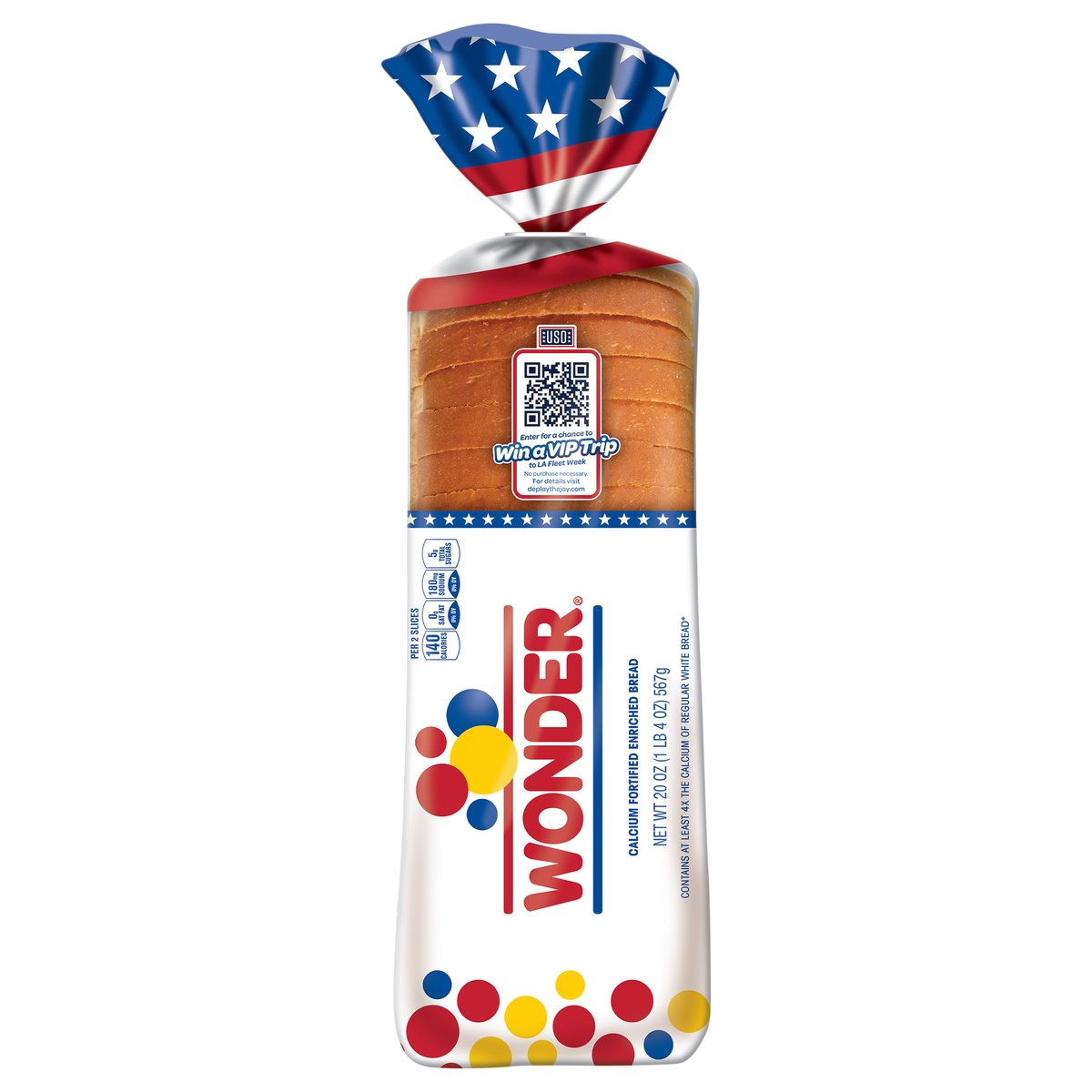 $3.49
20.0 oz.
Wonder Bread, Enriched, Calcium Fortified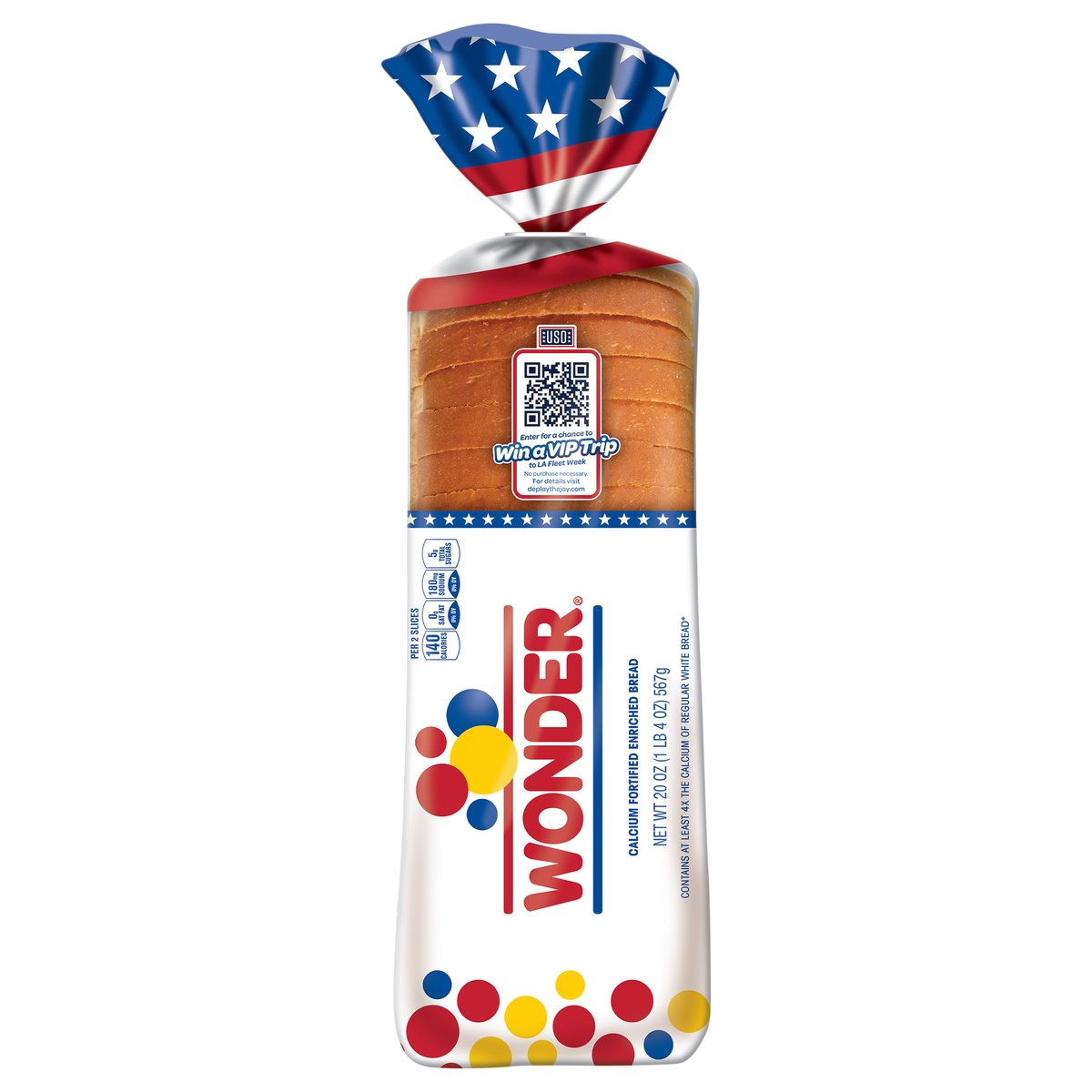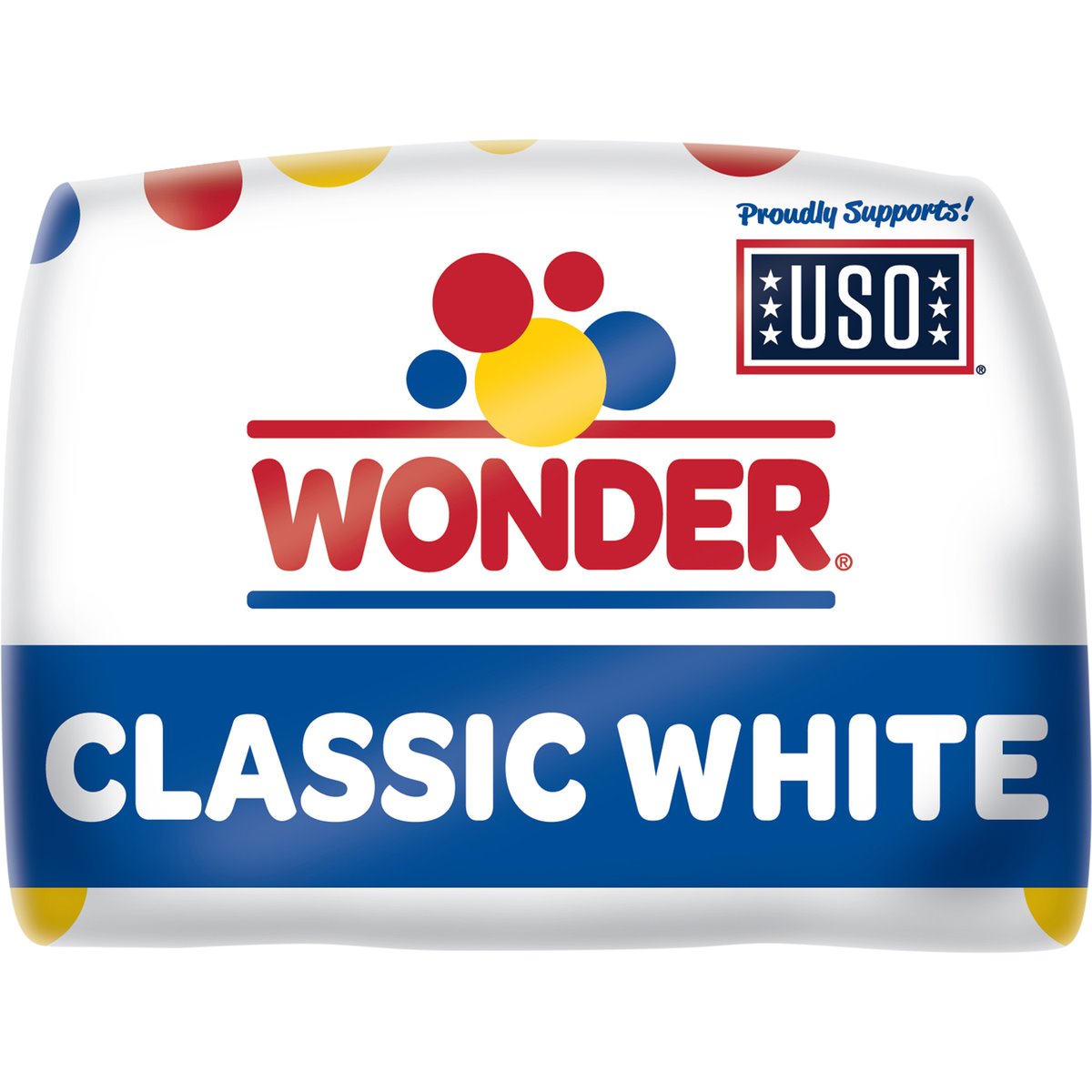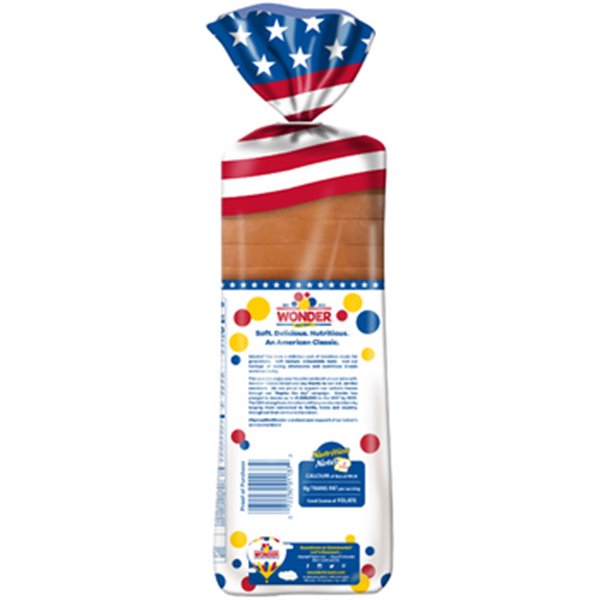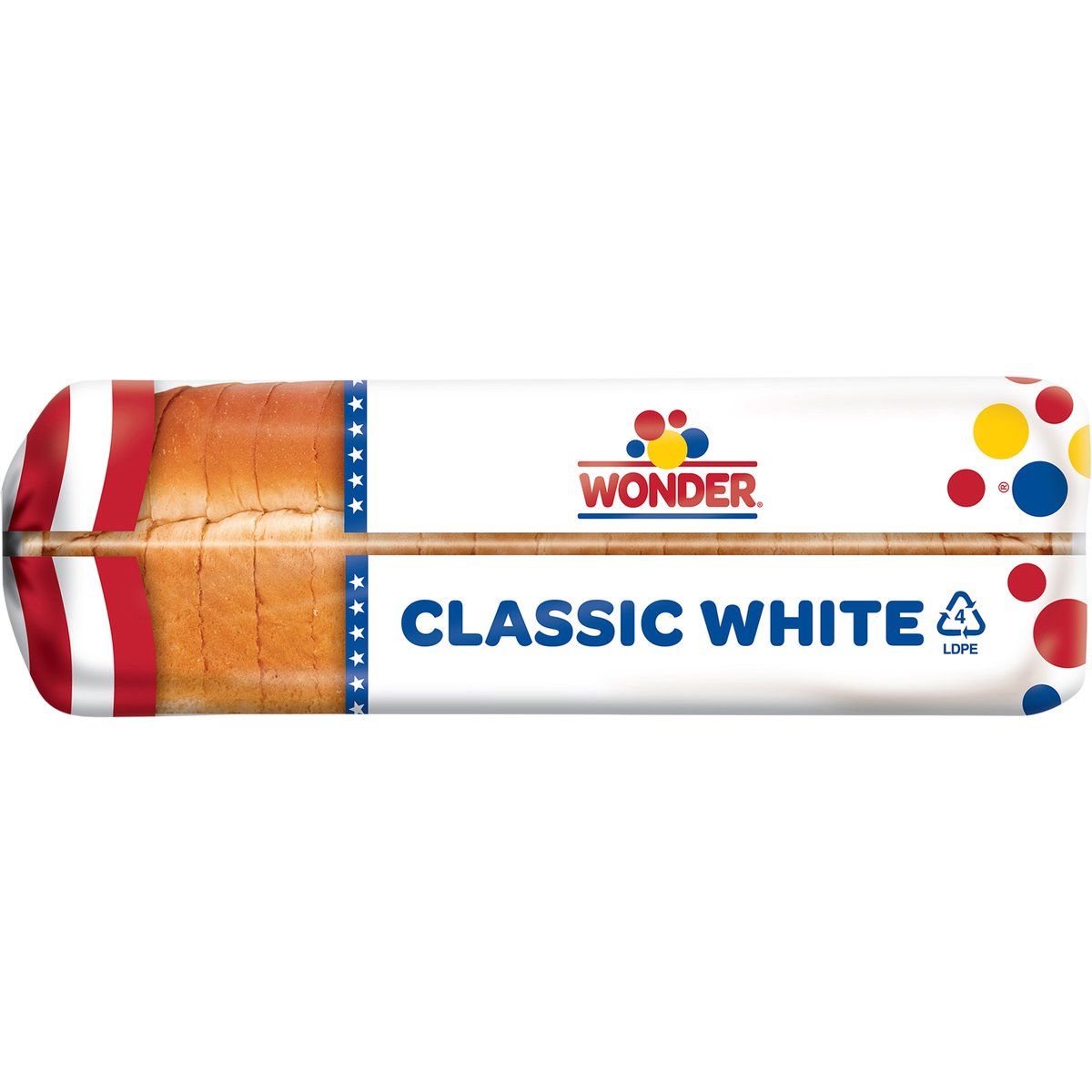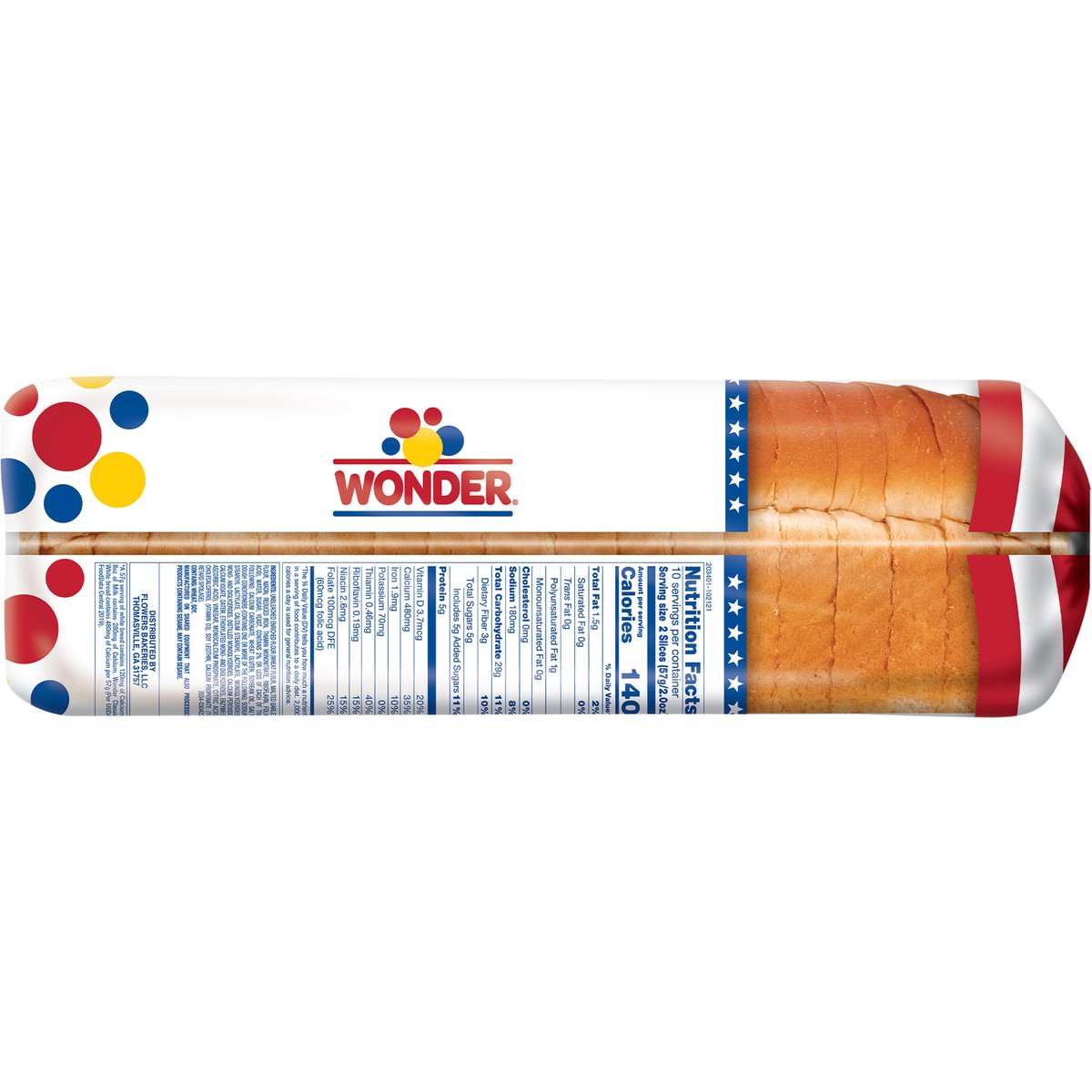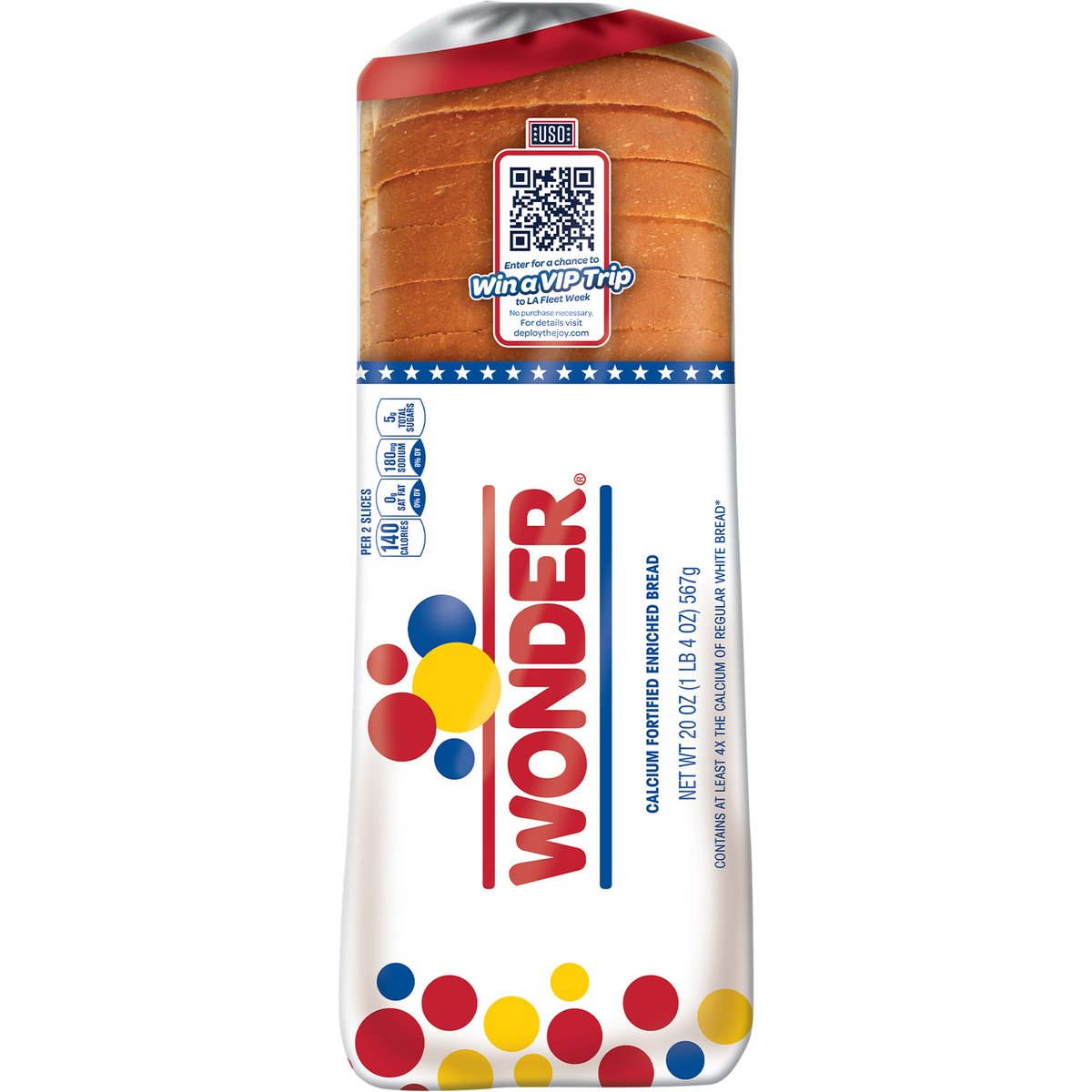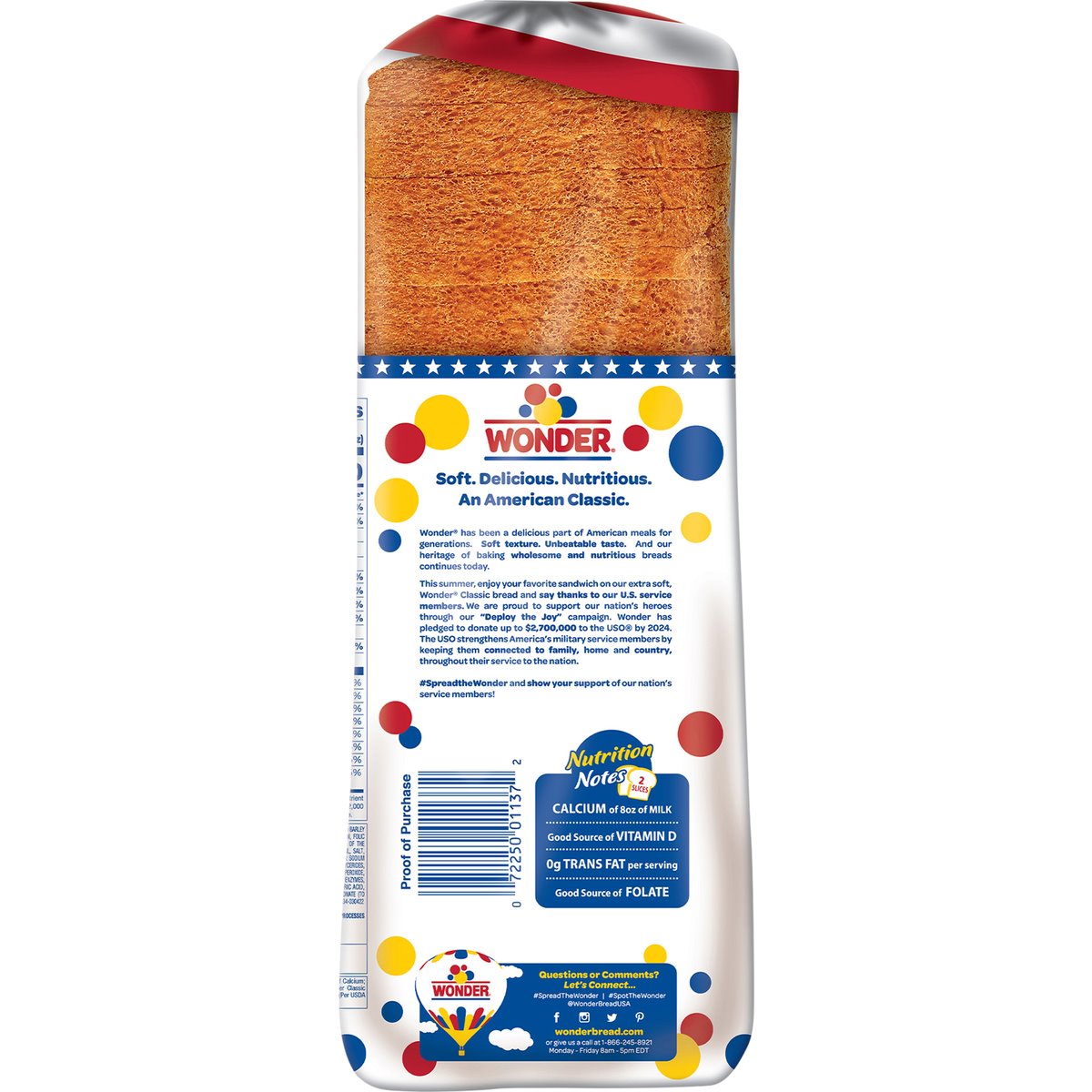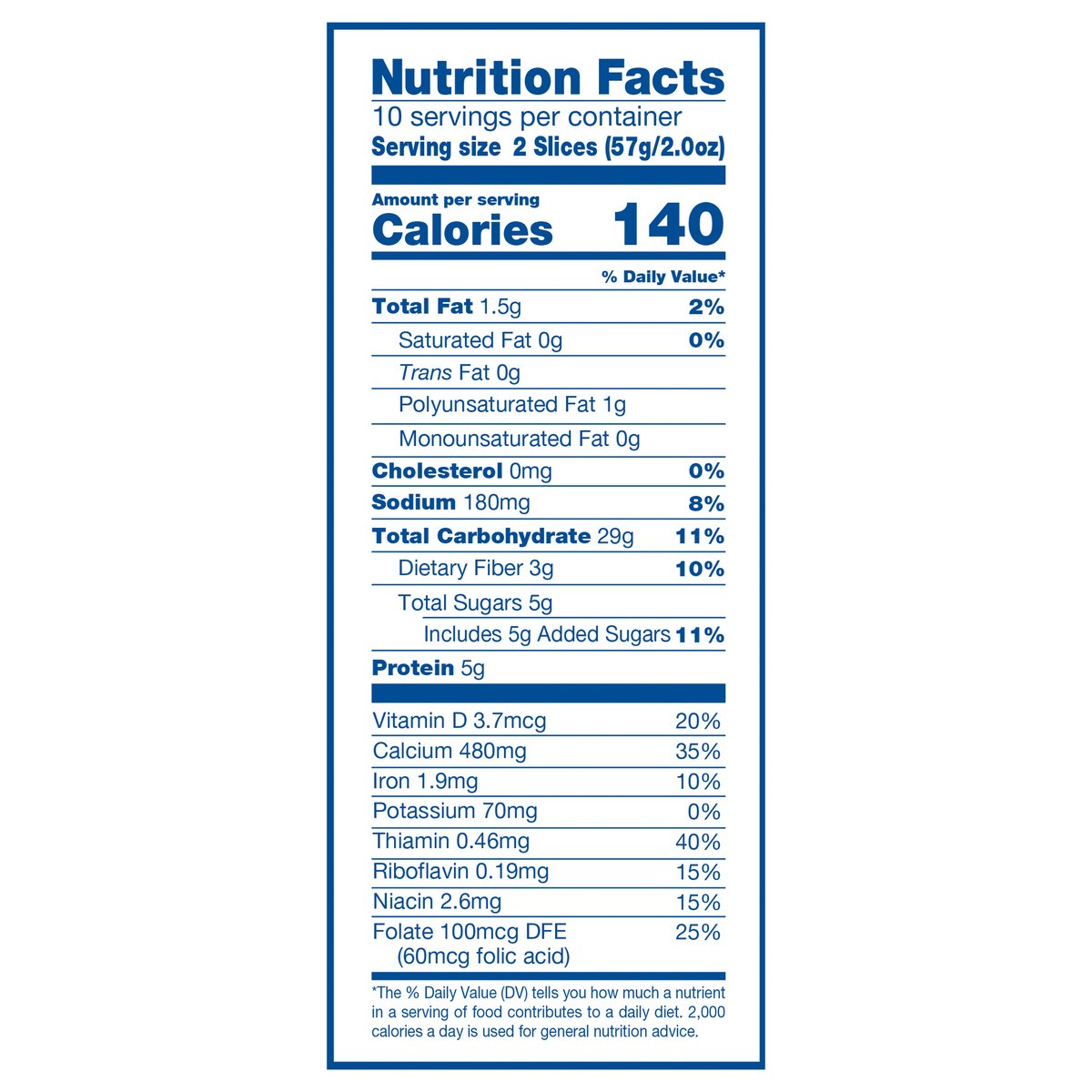 Product Details
Bread, Enriched, Calcium Fortified
Per 2 Slices: 140 calories; 0 g sat fat (0% DV); 180 mg sodium (8% DV); 5 g total sugars. Contains at least 4x the calcium of regular with bread (A 57 g serving of white bread contain 82mg of Calcium per Serving: 8oz of Milk contains 276mg of Calcium. Wonder Classic White bread contains 360mg of Calcium per 57g (USDA Nutrient Database for Standard Reference Release 28)). Soft. Delicious. Nutritious. An American classic. Reason to Wonder.: Since 1921, Wonder bread has been bringing delicious tasting, soft textured bread to the table and pleasing generations of families in the process! There are more than a hundred reasons to love Wonder. Here are just a couple we thought you might agree with. Reason No. 33: Those delightful balloons (did you know they were inspired by hot air balloons?). Reason No. 1: Cuz yum! Reason No. 47: Soft like a pillow (and just as dreamy). Reason No. 22: Grilled cheese! Reason No. 12: Our colors: Red, White and Blue, & Yellow. Reason No. 84: Indianapolis born, American bread. Reason No. 76: Best thing since sliced break (and actually one of the first sliced breads ever commercially available). Go ahead, toast, top it and enjoy whatever way you like! Reason No. 101: As much calcium as an 8 oz glass of milk in just 2 slices! Nutrition Notes: 2 slices; calcium of 8 oz of milk; good source of vitamin D; 0 g trans fat per serving; good source of folate. Questions or comments? Let's connect - (hashtag)SpreadTheWonder; (hashtasg)SpotTheWonder; (at)WonderBreadUSA. Facebook. Instagram. Twitter. Pinterest. wonderbread.com or give us call at 1-866-245-8921. Monday-Friday 8am-5pm EDT.
A1
UPC: 00072250011372
Nutrition Facts