Johnsonville Brat Hot Tub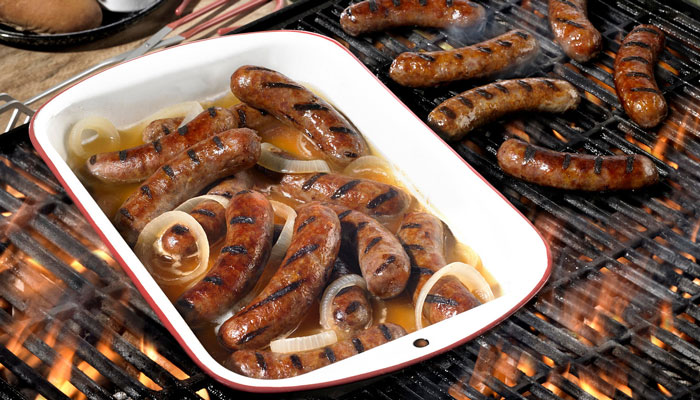 Prep Time: 30 minutes
Cook Time: 30 minutes
Total Time: 60 minutes
Servings: 12
Try this fun recipe for Johnsonville Brat Hot Tub where you simmer brats in beer and onions for a juicy, flavorful bite that's sure to impress.
Directions
Step 1
Prepare brats on a gas or charcoal grill according to package directions.
Step 2
When brats are cooked, remove from grill and place in foil baking pan. Place pan on grill, add the beer, butter and onions. Over medium heat, on a covered grill, allow brats to simmer in beer and onions.
Step 3
Serve each brat with onions on a bun.