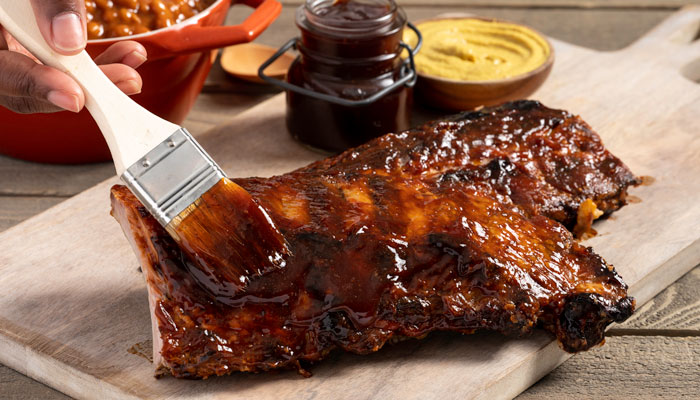 Prep Time: 15 minutes
Cook Time: 195 minutes
Total Time: 210 minutes
Servings: 6
Cook these ribs low and slow in the slow cooker for fall-off-the-bone tenderness! With only 5 ingredients and 15 minutes of prep time, you'll have the best BBQ ribs in town!
Directions
Step 1
Spray the inside of a slow cooker with nonstick cooking spray.
Step 2
Mix the barbecue sauce, brown sugar, Worcestershire sauce and salt in a small bowl. Brush the ribs with the barbecue sauce mixture and arrange the ribs in the slow cooker. Pour the remaining barbecue sauce over the ribs.
Step 3
Cook on LOW heat for 2 to 3 hours, or until heated through and the meat is fork tender.