Instant Pot Lasagna Pasta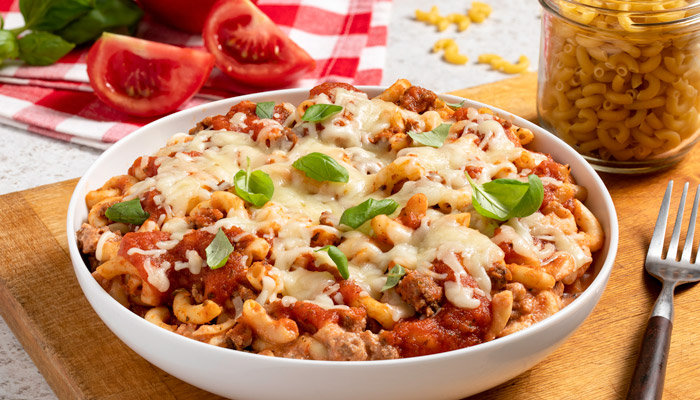 Prep Time: 10 minutes
Cook Time: 13 minutes
Total Time: 23 minutes
Servings: 6
This pressure cooker recipe for lasagna is quick and easy and doesn't heat up the kitchen! 
Directions
Step 1
Add the oil to the instant pot and select the sauté function. Cook the ground beef for 6-8 minutes, or until cooked through. Add the Italian seasoning, garlic powder, onion powder, salt, and pepper and mix to combine.
Step 2
Turn off the sauté function and layer the marinara sauce, macaroni, and water without mixing. Lock the instant pot lid in place, set the vent to Sealed and using the Manual function, select a 5-minute cook time at High Pressure.
Step 3
Once cooking is complete, carefully release the pressure valve to vent the steam. Remove the lid and stir in the ricotta and mozzarella cheeses until combined. Cover until the mozzarella cheese is melted. Garnish with chopped basil.