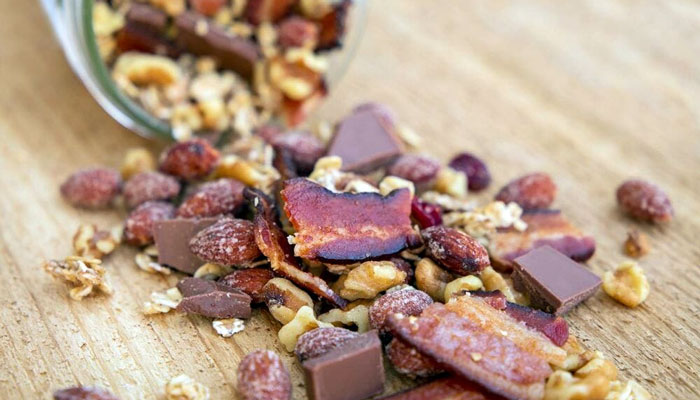 Prep Time: 10 minutes
Cook Time: 15 minutes
Total Time: 25 minutes
Servings: 2
This crowd-pleasing trail mix includes crisp bacon, chocolate, and nuts. Serve it as a snack, at a party or on game day.
Directions
Step 1
Preheat oven to 425° F, place a sheet of parchment paper on baking sheet, lay Cloverdale bacon on parchment paper. Place in oven for about 15-20 minutes or until golden brown or desired crispiness. Tear Cloverdale Bacon into bit sized pieces.
Step 2
Combine cooled bacon and remaining ingredients, and place in jar or bowl to serve. Refrigerate leftovers.