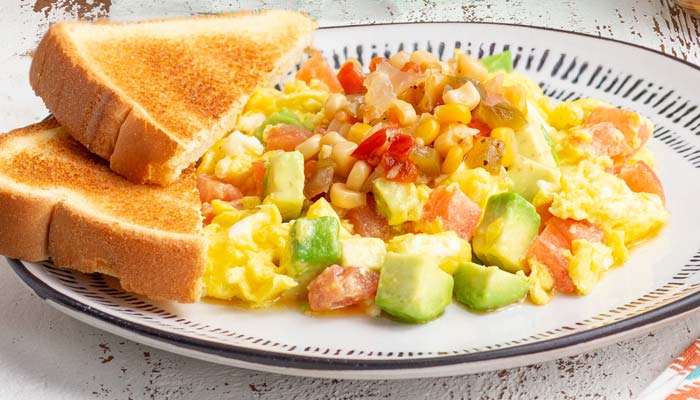 Prep Time: 5 minutes
Cook Time: 5 minutes
Total Time: 10 minutes
Servings: 2
Eggs, salsa, avocado, and tomato create an addictive mix in this Southwest Scramble.
Directions
Step 1
Whisk eggs in a bowl.
Step 2
Cut avocado and tomato into bite sized cubes.
Step 3
Melt butter in non-stick frying pan.
Step 4
Add eggs, use a spatula to fold as they cook so the bottom doesn't become hard.
Step 5
Add avocado and tomato before eggs set (still runny).
Step 6
Continue to use a spatula to fold eggs until firm Plate eggs and put Salsa on top.
Cook's Notes
Serve with toast or tortillas.