Jalapeño Cheddar Taco Guac Burger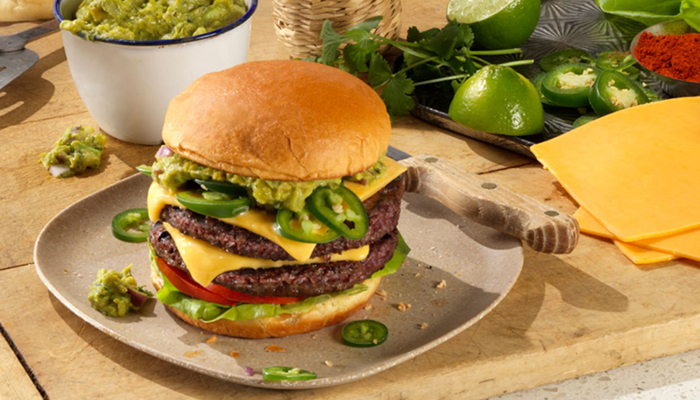 Prep Time: 15 minutes
Cook Time: 15 minutes
Total Time: 30 minutes
Servings: 3
You won't miss the meat in this hearty Jalapeño Cheddar Taco Guac Burger recipe has two stacked high juicy Impossible burgers with all the toppings including fresh guacamole!
Directions
Step 1
Form 6 patties, about 4 oz each
Step 2
Mash the avocados. Fold in the cilantro, lime juice, and red onions until well incorporated. Add salt to taste.
Step 3
Set your grill to 400°F or medium-high heat and grill or fry in a skillet to desired temperature (approximately 2 minutes per side). Season with salt and pepper as needed. Top with cheddar cheese to melt.
Step 4
To build the burger, place the lettuce and tomato on the bun, then the cooked burger with cheese, jalapeños, and top it all off with guacamole!