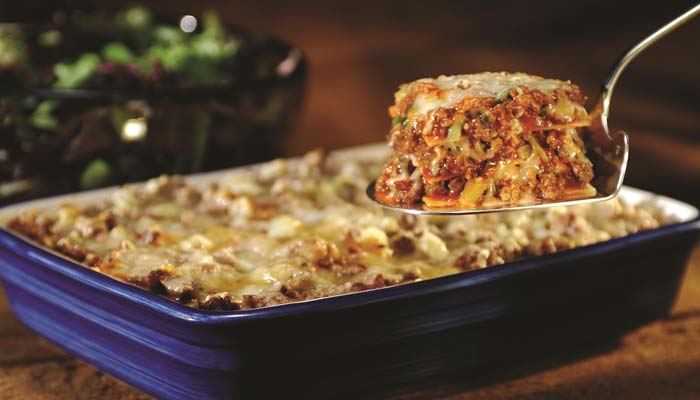 Prep Time: 20 minutes
Cook Time: 55 minutes
Total Time: 75 minutes
Servings: 8
A baked taco-style lasagna with layers of seasoned ground beef with salsa, chiles, corn tortillas and cheese. Taco night gets a special twist with this easy recipe.
Directions
Step 1
Preheat oven to 350°F.
Step 2
Combine cooked ground beef with taco seasoning, water and green onions. Stir in salsa.
Step 3
Spray 9" x 13" pan with nonstick spray. Place a layer of tortillas in the bottom. Top with a third of the green chilies, ground beef, cheese and enchilada sauce. Repeat layers twice, using cheese on top.
Step 4
Cover with foil and bake at 350°F for 45 minutes. Remove foil and bake an additional 10 minutes.