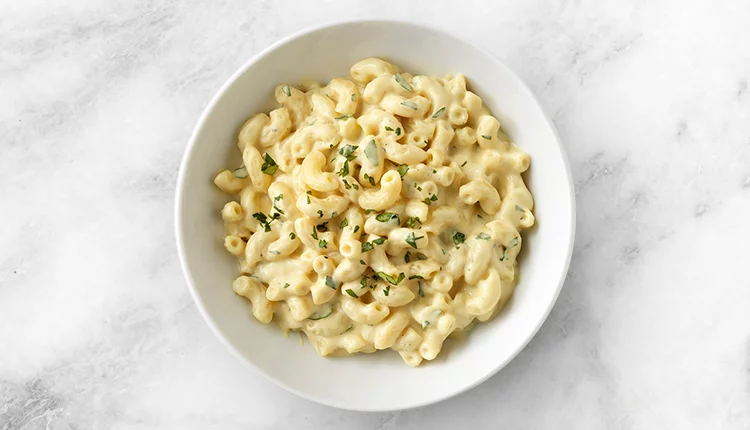 Prep Time: 10 minutes
Cook Time: 15 minutes
Total Time: 25 minutes
Servings: 8
Just when you thought mac & cheese couldn't get any better, let us present Gouda Mac & Cheese! This quick and easy stove-top recipe puts a twist on a family favorite with ultra-creamy Gouda cheese and is on the table in less than 30 minutes!
Directions
Step 1
In a medium-sized saucepan melt better and cook over medium heat, making sure it does not turn brown. Stir in flour; cook for 2 minutes.
Step 2
In a separate saucepan, add milk and bring to a simmer, making sure not to scorch the bottom of the pan. Whisk warm milk into butter/flour mixture. Whisk in cheese, then season the sauce with salt and pepper.
Step 3
Cook pasta according to package directions, then drain and toss with the sauce. Fold in cilantro.