Brioche Breakfast Sandwich
published Wednesday, May 12, 2021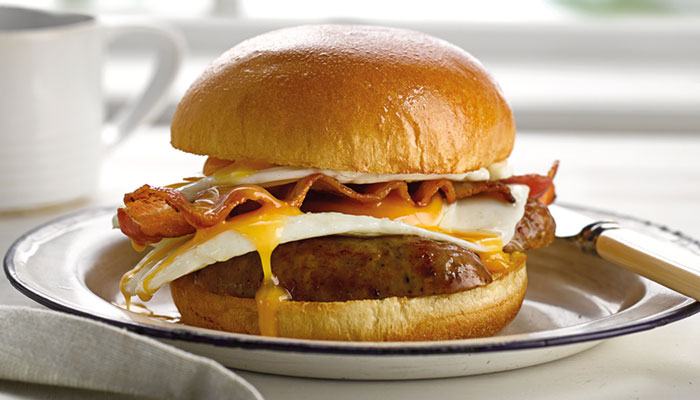 Prep Time: 10 minutes
Cook Time: 20 minutes
Total Time: 30 minutes
Servings: 4
A big, delicious, homemade breakfast sandwich to kick start the morning.
Directions
Step 1
Fry the eggs to your liking (or scramble if you prefer)
Step 2
Cook the bacon slices to a nice, crispy texture.
Step 3
Broil the sausage slices in oven at 400° for 10 minutes, flip and cook another 10 minutes or until it reaches an internal temp of 165°.
Step 4
Open the brioche burger bun, and add all the breakfast ingredients.
Step 5
Top with your favorite sauce, if desired.