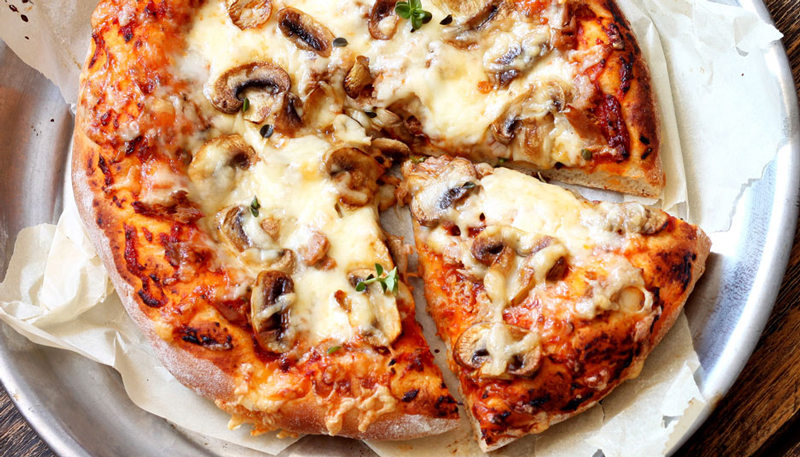 Prep Time: 30 minutes
Cook Time: 15 minutes
Total Time: 45 minutes
For the best pizza you'll ever eat, get brick-oven crispy style pizza by grilling your pizza!
Directions
Step 1
Mix 2 cups warm water, oil and yeast in a large mixing bowl and let sit for five minutes. Add 2 1/2 cups of flour and mix thoroughly. Add the rest of the flour and also the salt.
Step 2
Knead the dough on a lightly floured surface, then let the dough rest for 10-20 minutes. Separate into two balls then roll the dough out into two circles.
Step 3
Before grilling, make sure the grill surface has been oiled. Cook on low heat as to heat evenly. Place the pizza crusts directly onto the grill. Let cook until bottom is lightly browned, then flip.
Step 4
Add MID'S Pizza Sauce and your favorite toppings. Remove when bottom of the crust begins to brown.
Step 5
Sprinkle extra cheese and oregano on top and serve!