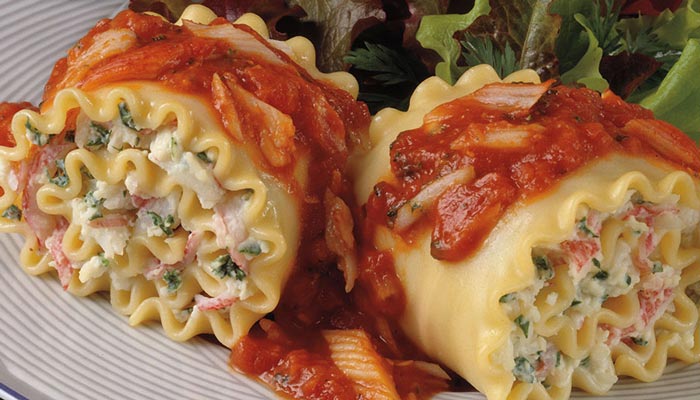 Homemade lasagna meets seafood with these Seafood Lasagna Roll-ups.
Directions
Step 1
Cook noodles as directed on package. Rinse in cold water; drain well.
Step 2
In a medium-size bowl thoroughly combine all of the seafood filling ingredients with a fork.
Step 3
Spread ⅓ cup filling on each noodle.
Step 4
Roll tightly; place seam-side down in a 9-inch square baking pan.
Step 5
Pour tomato sauce over rollups.
Step 6
Bake covered at 375˚ F for 30 minutes.
Step 7
Garnish lasagna roll-ups with additional grated cheese.