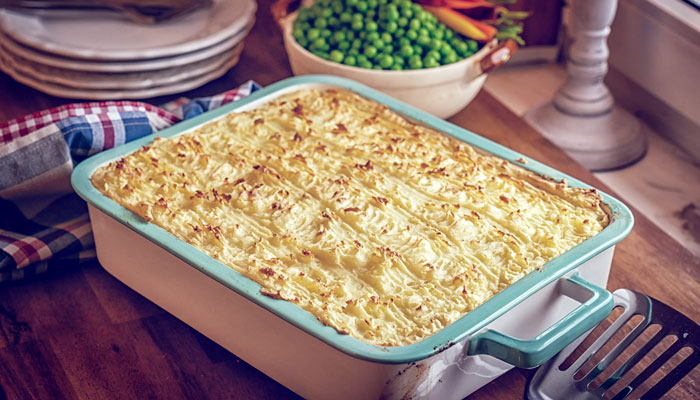 Prep Time: 20 minutes
Cook Time: 40 minutes
Total Time: 60 minutes
Servings: 8
Enjoy this savory comfort-food classic casserole anytime with our quick and easy shortcut - Simply Potatoes Mashed Potatoes!
Directions
Step 1
Heat oven to 375°F.
Step 2
Spray 2 1/2 to 3 quart casserole baking dish with nonstick cooking spray.
Step 3
In 12-inch skillet cook ground beef and onion until browned; drain grease.
Step 4
Add beans, corn, tomatoes, gravy, thyme and salt. Cook until heated through.
Step 5
Spoon beef mixture into casserole dish.
Step 6
Spread Simply Potatoes evenly over beef mixture.
Step 7
Bake 30 to 35 minutes or until edges are bubbly.
Step 8
Broil casserole 4 to 6 inches from heat, 3 to 5 minutes, until Simply Potatoes are lightly browned.