Easy and Healthy Mexican Breakfast Cups
published Sunday, August 23, 2020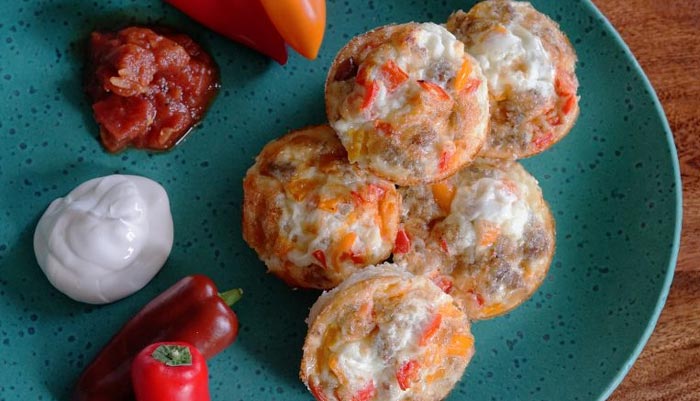 Prep Time: 15 minutes
Cook Time: 30 minutes
Total Time: 45 minutes
Servings: 6
Cheese, sausage and zesty taco seasoning make these the perfect protein packed breakfast or snack for when you need to add a little healthy flavor to your life. Perfect for busy school and work mornings. Make ahead and reheat in the morning or enjoy cold for lunch at school or work.
Directions
Step 1
Preheat oven to 375°F. Spray muffin tins. Cook sausage and peppers.
Step 2
Transfer ingredients to a mixing bowl and add Bob Evans Egg Whites, taco seasoning, cheese, peppers, salt and pepper.
Step 3
Pour egg mixture into muffin tins and bake for 20 minutes.
Step 4
Finish with salsa and sour cream.