Apple Sausage Onion Kabobs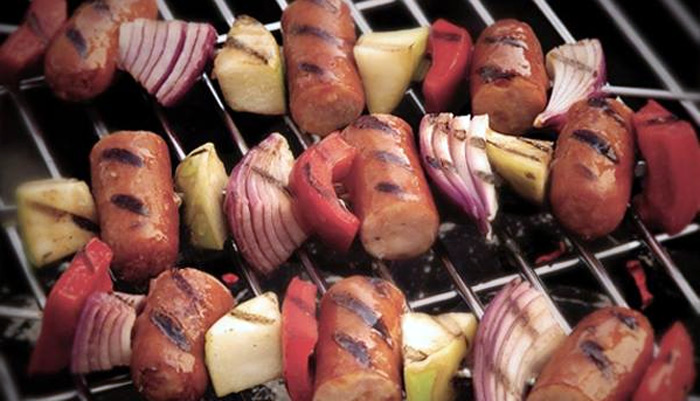 Prep Time: 6 minutes
Cook Time: 12 minutes
Total Time: 18 minutes
Servings: 4
Enjoy these easy sausage kabobs with sweet and smoky flavors. With Hillshire Farm® Smoked Sausage, apples and onions, you'll have a new favorite.
Directions
Step 1
Cut sausage into 18 slices.
Step 2
Thread sausage, apples and onions onto 6 skewers, leaving a small space between each item.
Step 3
Combine apple jelly and thyme in a small saucepan; heat on medium-low until jelly melts.
Step 4
Grill kabobs over medium heat, turning frequently for 10 minutes.
Step 5
Brush kabobs with jelly mixture and grill 2 minutes longer, or until apples and onions are crisp-tender.