Easy Chocolate Mocha Cream Pie Recipe
published Thursday, March 12, 2020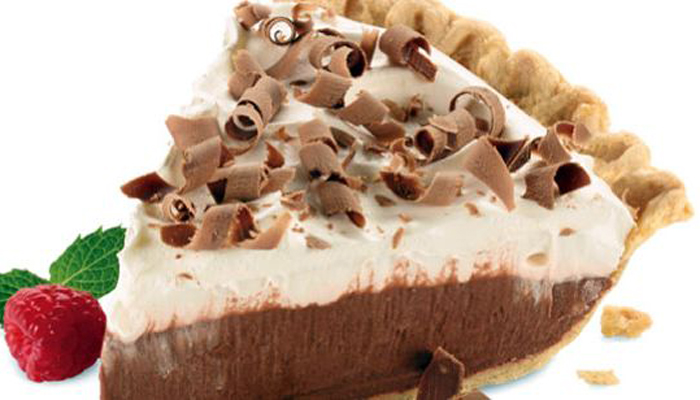 Prep Time: 15 minutes
Cook Time: 20 minutes
Total Time: 35 minutes
Servings: 6
This no-cook Easy Chocolate Mocha Cream Pie is rich and creamy with an ultra chocolatey filling and a hint of mocha!
Directions
Step 1
Bake pie crust according to package directions for an empty baked crust.
Step 2
Place pudding mix in a large bowl.
Step 3
Warm 2 Tbsp milk in a small cup in microwave 20 seconds on high, stir in espresso granules to dissolve and let cool.
Step 4
Add remaining milk and cooled milk with coffee to pudding mix; blend with whisk for 2 minutes.
Step 5
Fold 1-1/4 cup whipped topping into pudding; spoon evenly into crust.
Step 6
Spoon remaining whipped topping over chocolate layer in crust.
Step 7
Chill pie several hours or overnight.
Step 8
Make chocolate curls by lightly warming the long edge of the chocolate bar with the palm of hand, drag a vegetable peeler over the warmed edge allowing curls to fall on top of the pie. Repeat warming chocolate with hand between every 1 or 2 curls.
Step 9
Garnish pie with fresh raspberries and mint. Serve chilled.