Fiesta Chicken
published Friday, January 10, 2020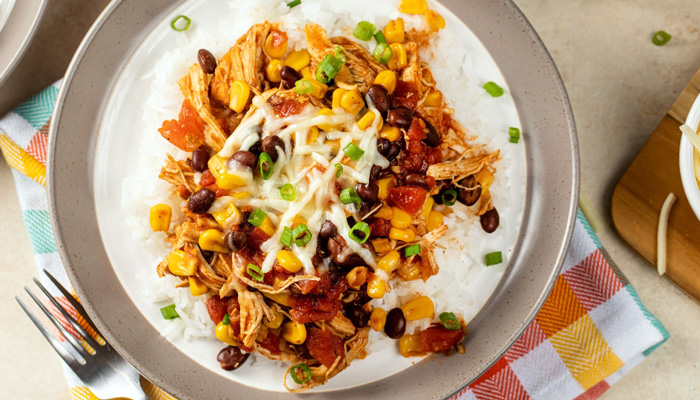 Prep Time: 10 minutes
Cook Time: 360 minutes
Total Time: 370 minutes
Servings: 6
Directions
Step 1
Combine corn, black beans and salsa in crockpot.
Step 2
Arrange chicken breasts over corn mixture.
Step 3
Sprinkle taco seasoning mix over chicken.
Step 4
Cover and cook on high in crockpot for 6 hours.
Step 5
Shred chicken, add cheese and serve in flour tortillas (or in taco shells).
Cook's Notes
Great the next day as a leftover served over rice and sprinkled additional with cheese.