Franzia White Zinfandel
SALE!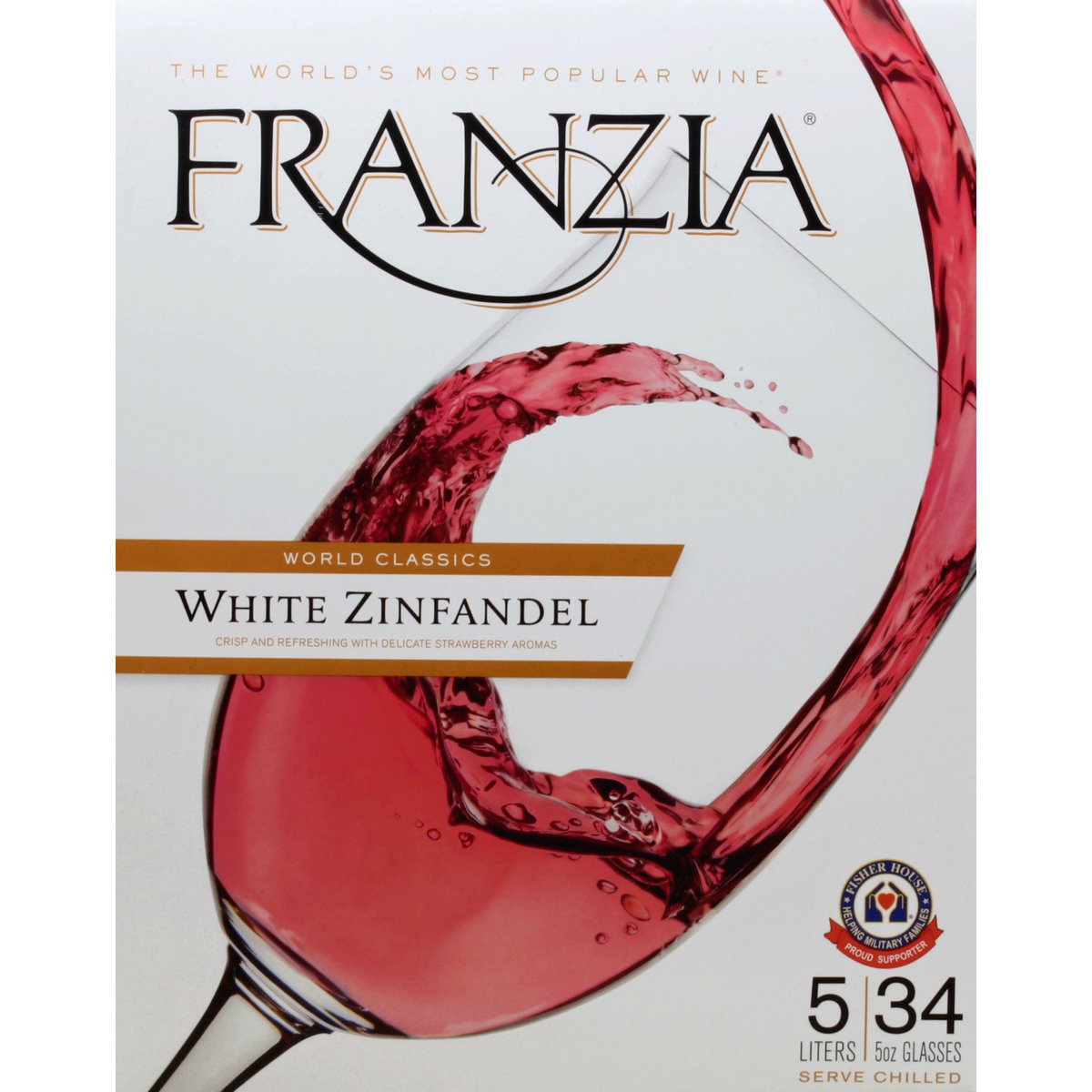 5.0 l
Franzia White Zinfandel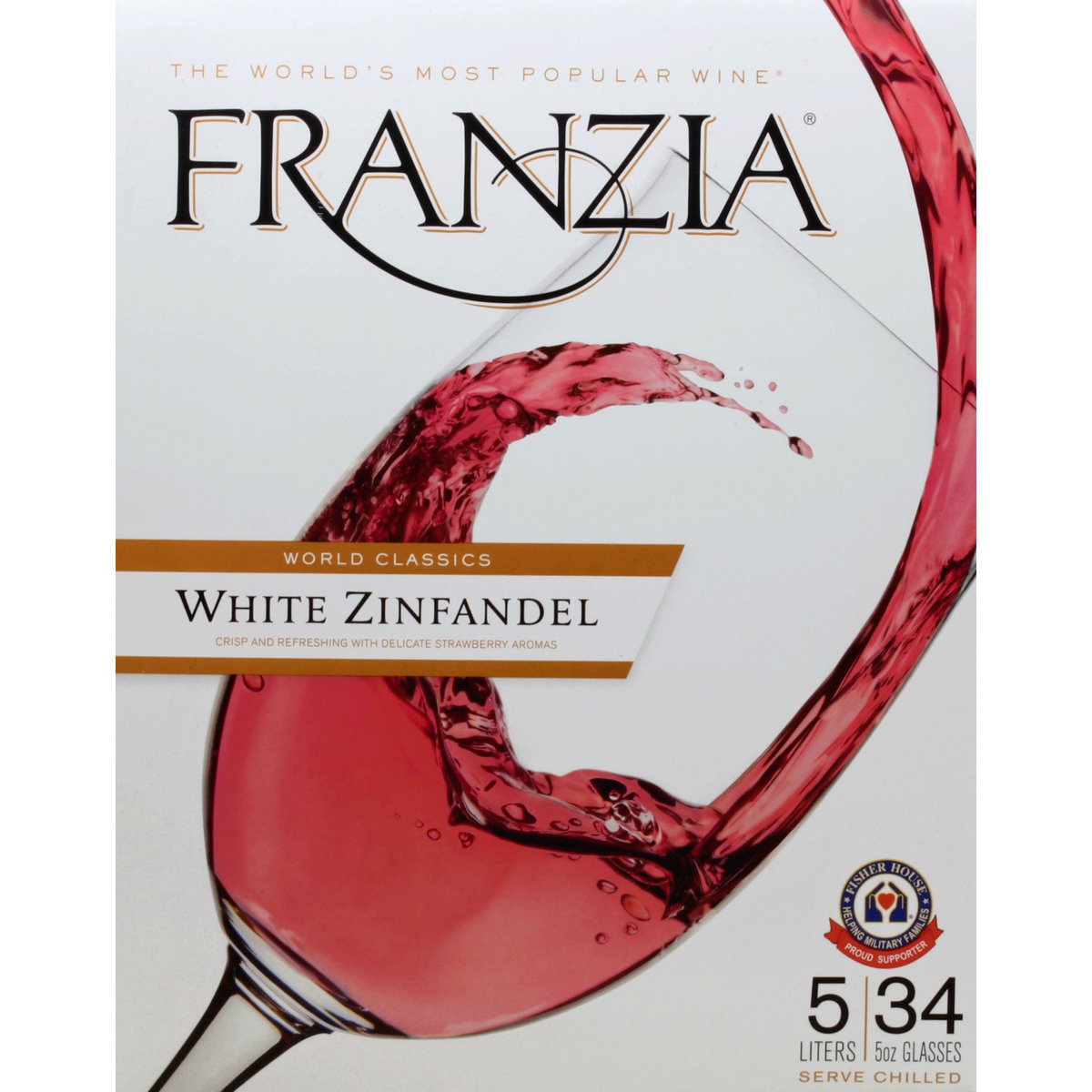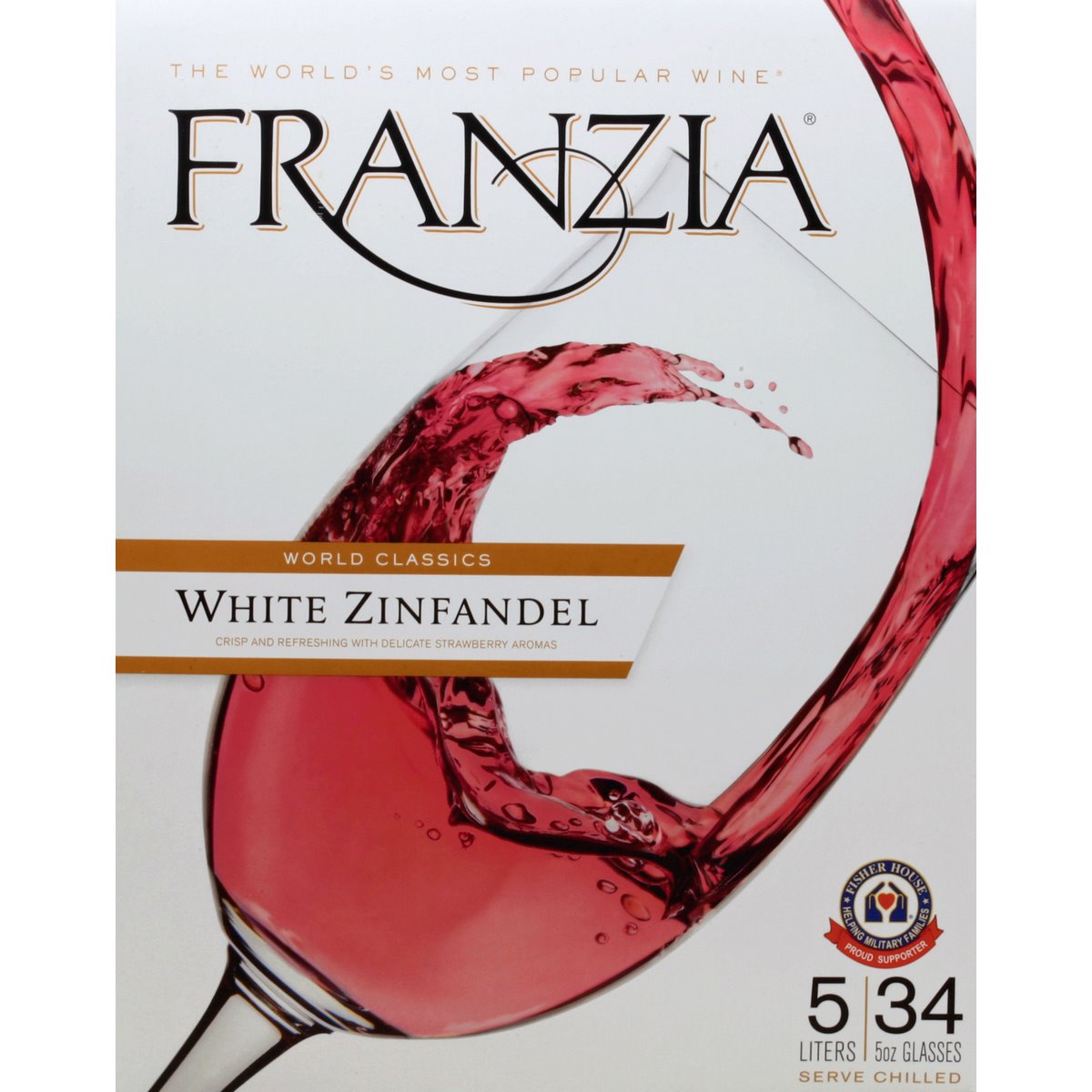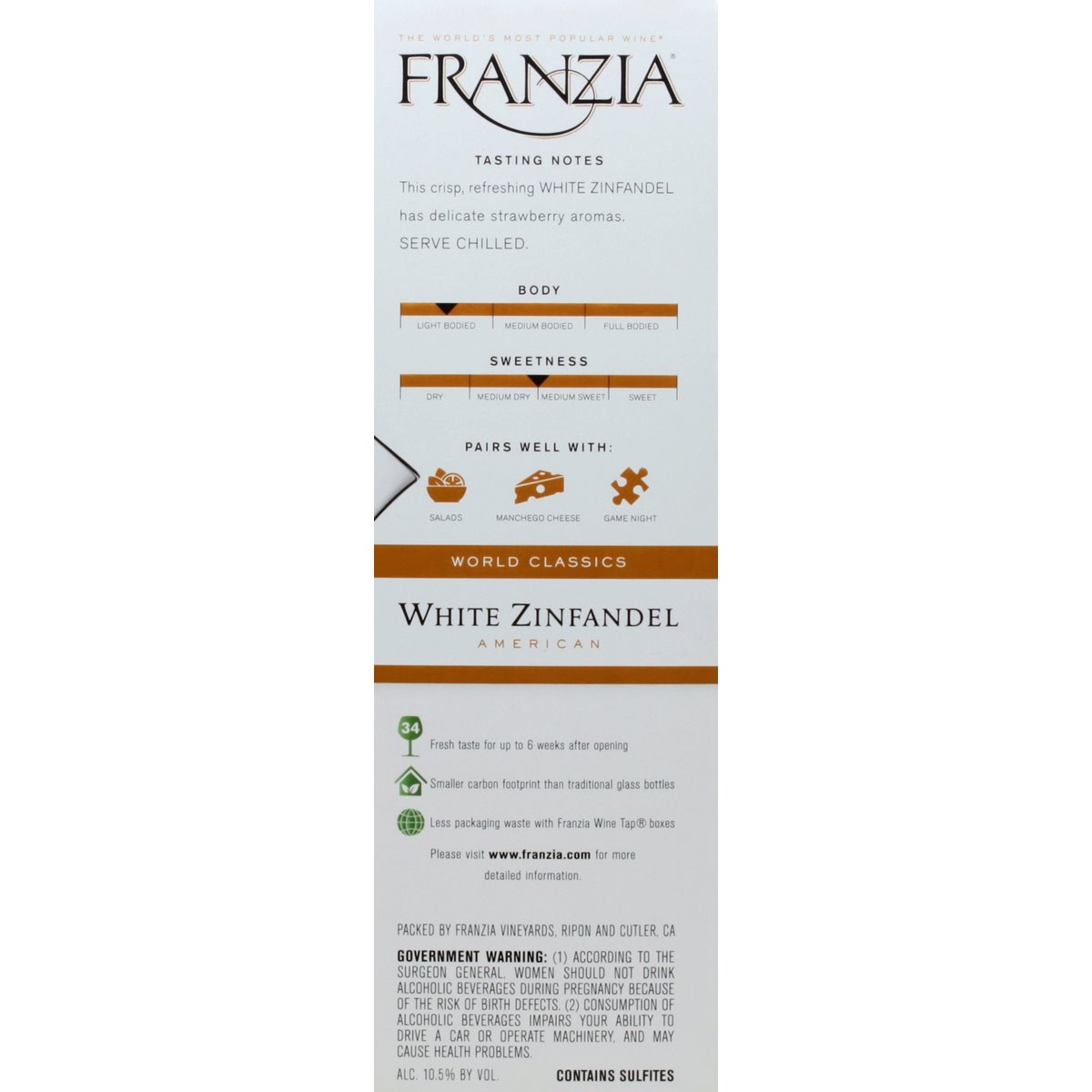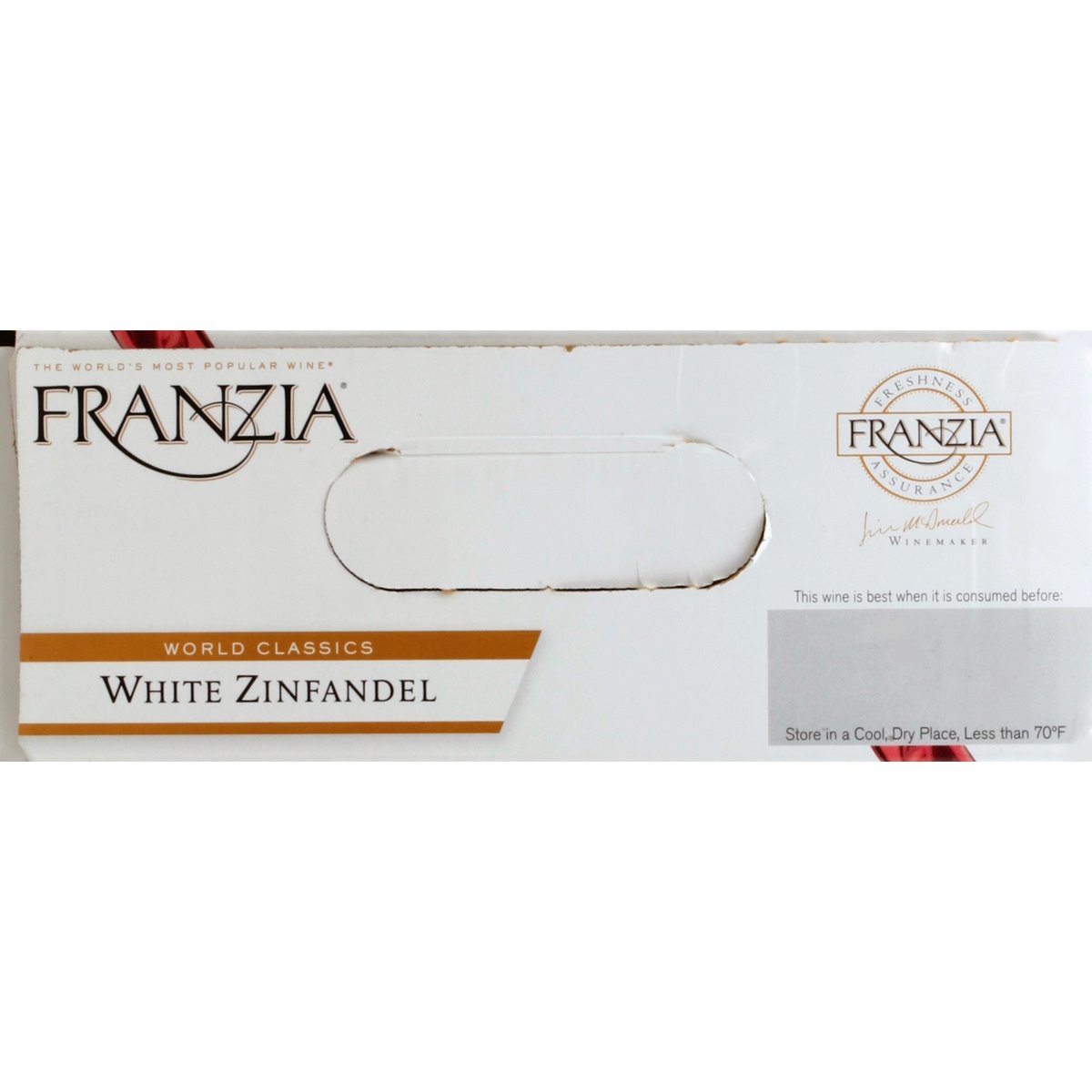 Sale price valid from 1/2/2023 - 2/26/2023.
Buy now and save $2.00 each.
Product Details
Franzia White Zinfandel
American. Since 1906. Premium wine. The World's most popular wine. The Story Behind Franzia. A new beginning - Teresa Franzia, my grandmother, planted her first vineyard along the road to Yosemite in 1906. Her family survived Prohibition by selling these grapes to home winemakers back East. When Prohibition ended, my father and his six brothers and sisters rebuilt the winery brick by brick, barrel by barrel - everyone pitched in. After the war, my uncle's new advertising slogan, Make Friends with Franzia, introduced a new generation to wine. Out revolutionary fresh to the last glass Winetap system made its debut in 1978. Because it was more convenient and offered better value than bottles, Franzia started to catch on. It went on to become the world's most popular wine and the first (and only) Winetap to freshness date every package. As we enter our second century of winemaking, we strive to uphold Teresa's legacy of quality, freshness and value. Not just by winning competitions around the world, but more importantly, by helping to bring the enjoyment of good wine to your home each night. The World's most popular wine is also the World's most cost and carbon efficient wine. We are proud of what we are doing and we plan to do more. Significantly Less CO2 Emissions: Franzia WineTaps use significantly smaller energy resources in packaging production and fabrication. Significantly Less packaging Waste: With 85% less landfill waste than traditional glass, Franzia WineTaps dramatically reduce the environmental burden of excess packaging. Smaller Carbon footprint: 50% more carbon efficient than 750 ml glass bottles. Lighter than heavy glass bottles, Franzia WineTaps require fewer trucks to deliver the same amount of wine resulting in less emissions, less pollution, less cost and less greenhouse gases. Less Wine Waste: This award-winning wine stays fresh to the last glass, even after the package has been opened, because Franzia's patented spout and unique inner pouch prevent the oxidation that occurs in half empty wine-in-bottles. Enjoy for at least 6 weeks after opening. Alc. 10% by volume. Packed by Franzia Vineyards Ripon and Cutler, CA.
Hanger
UPC: 00083120103196