Tidy Cats Cat Litter, 24/7 Performance, Non-Clumping, Clay Litter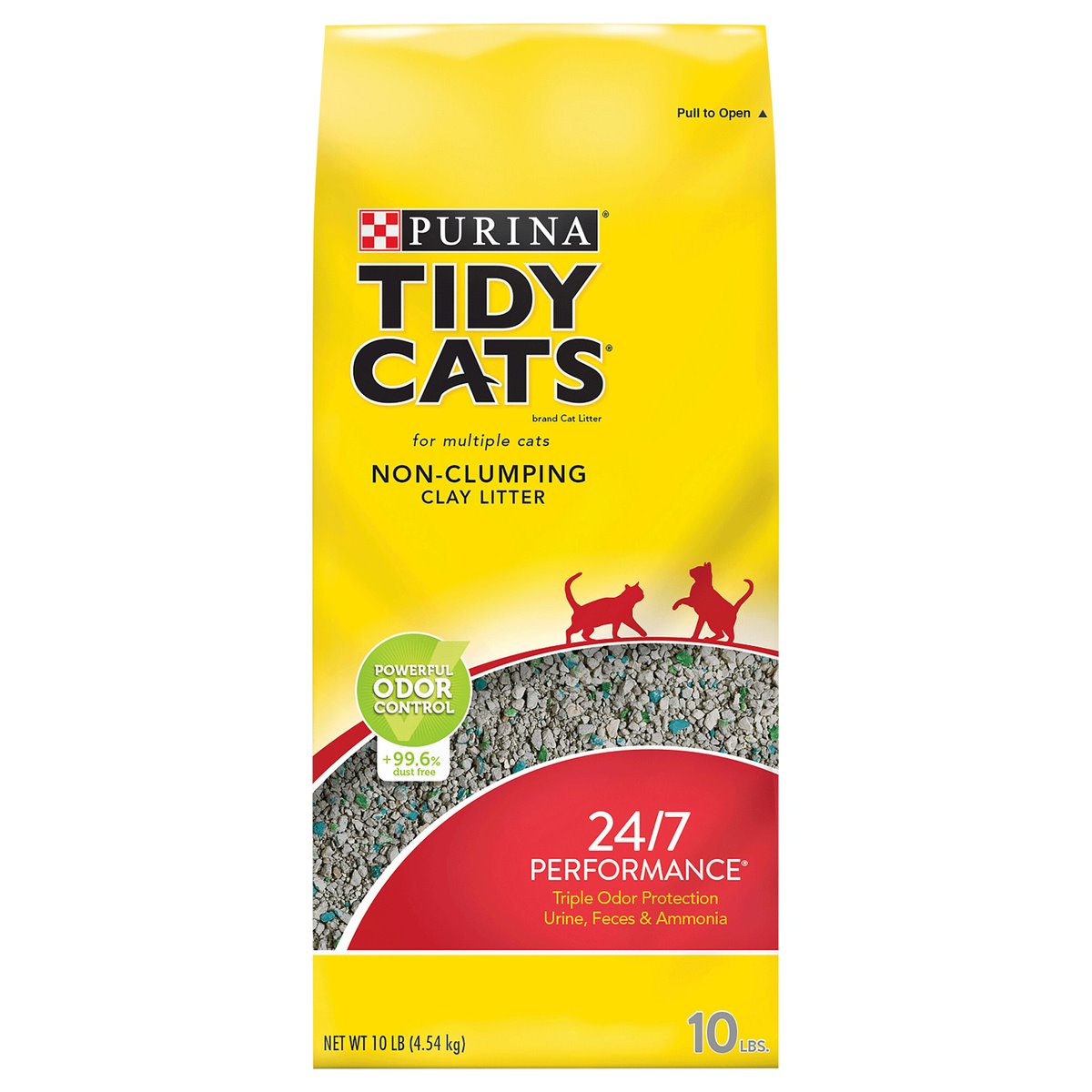 $4.19
10.0 lb.
Tidy Cats Cat Litter, 24/7 Performance, Non-Clumping, Clay Litter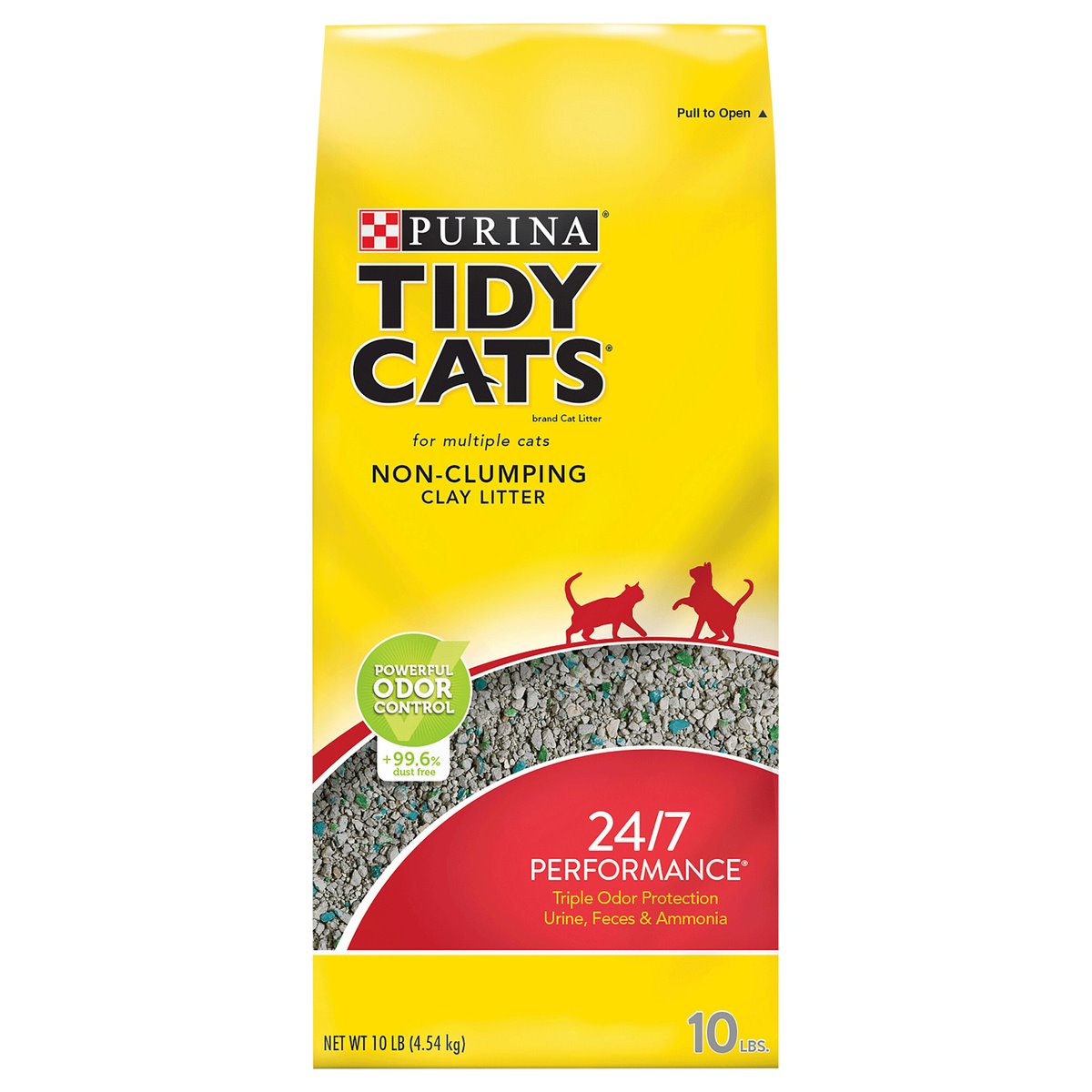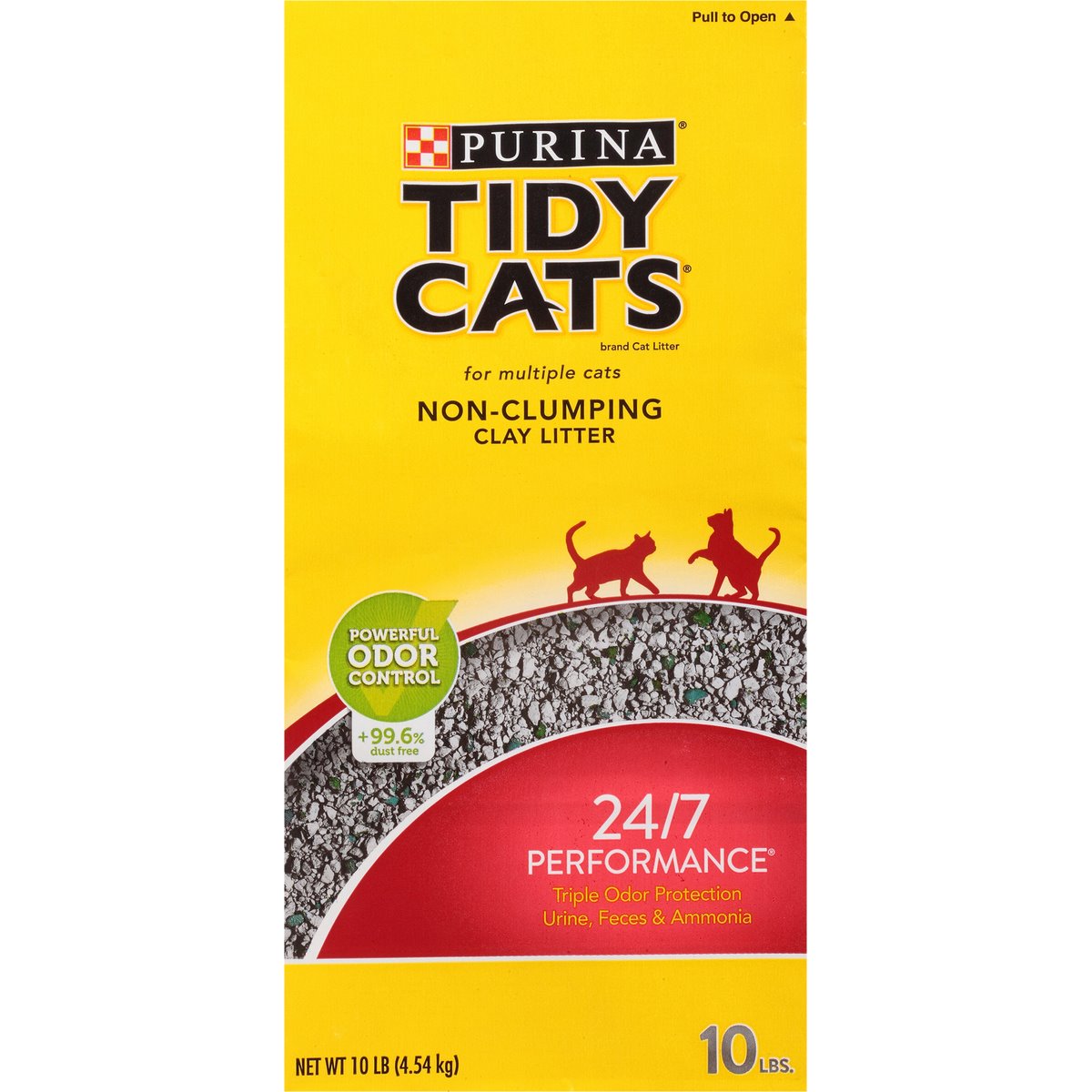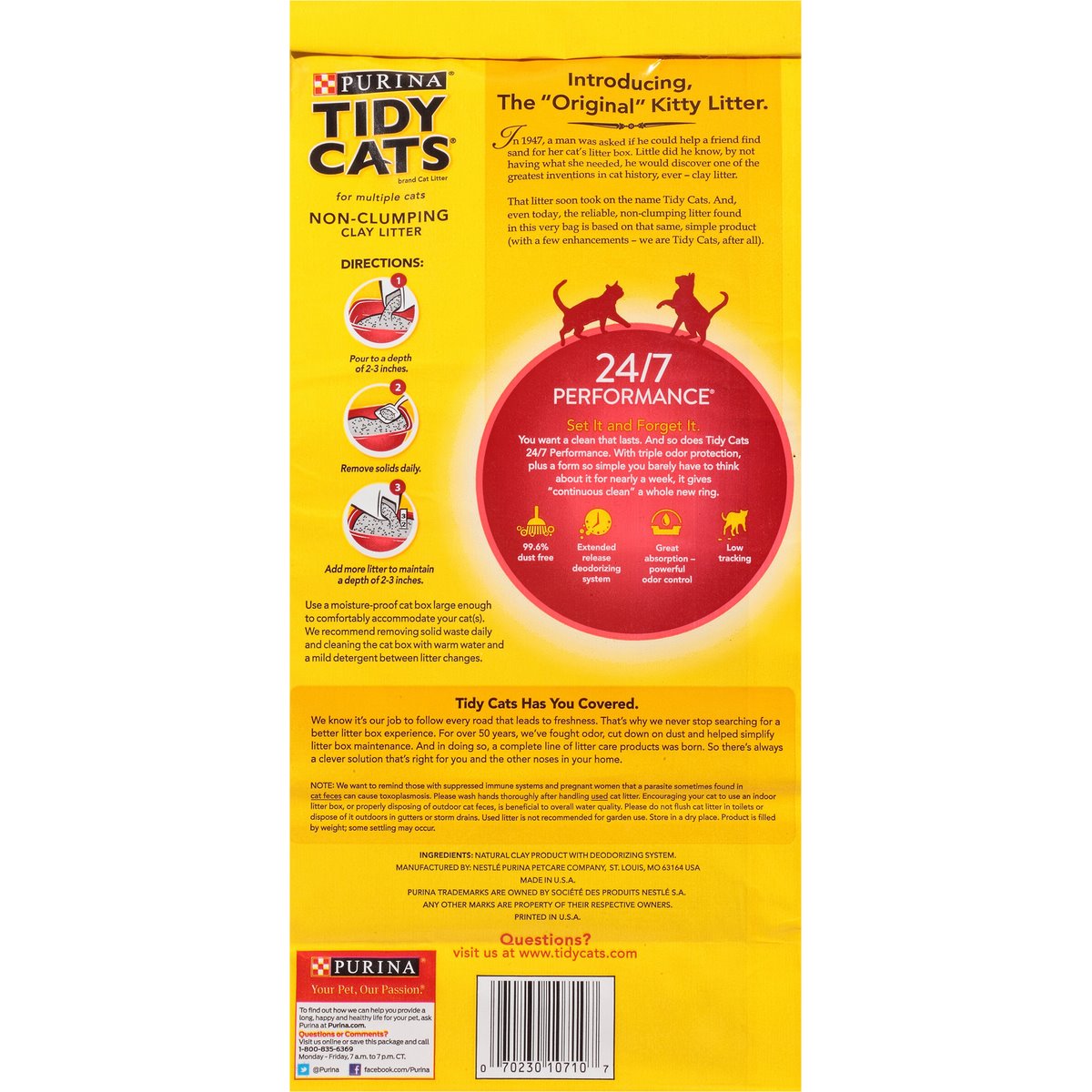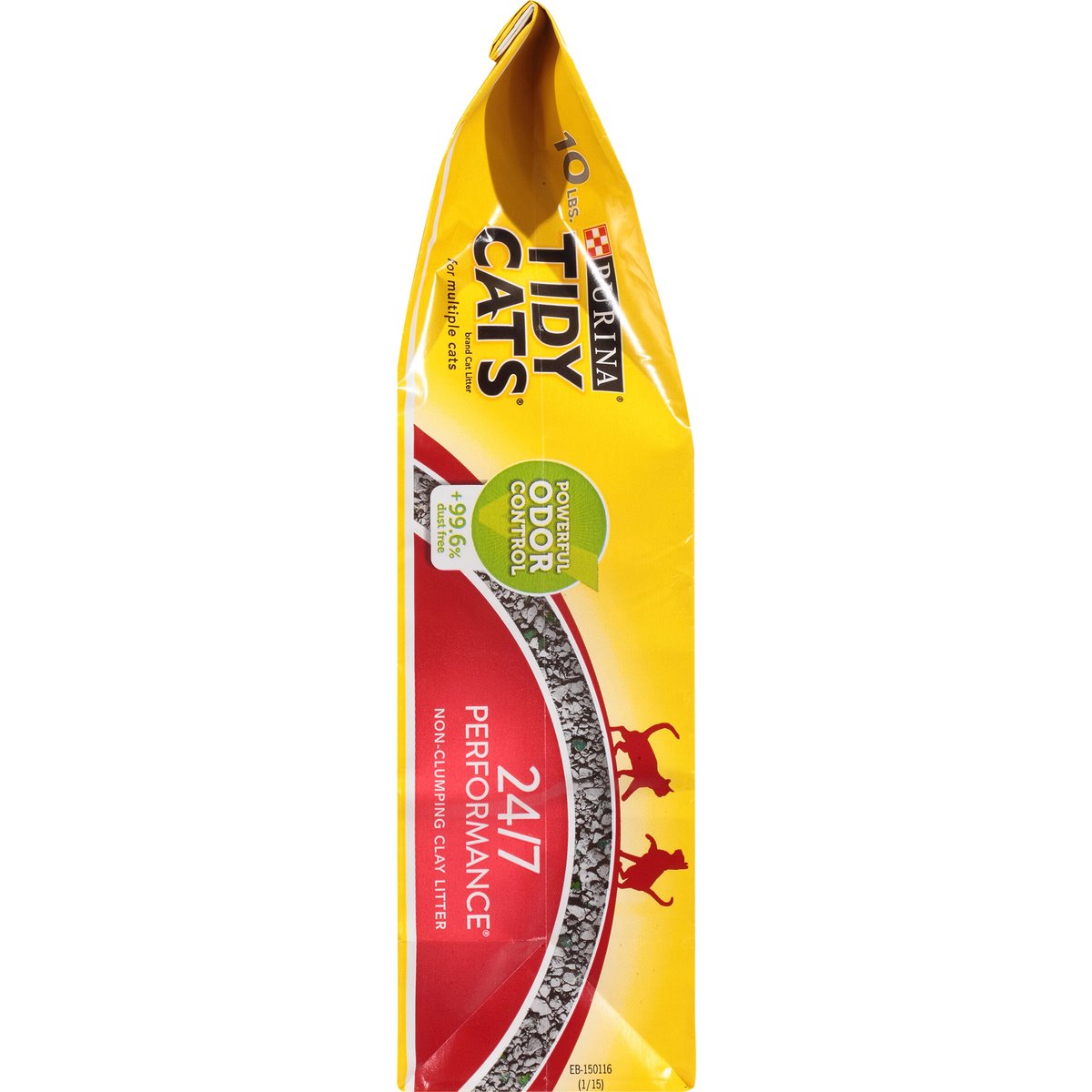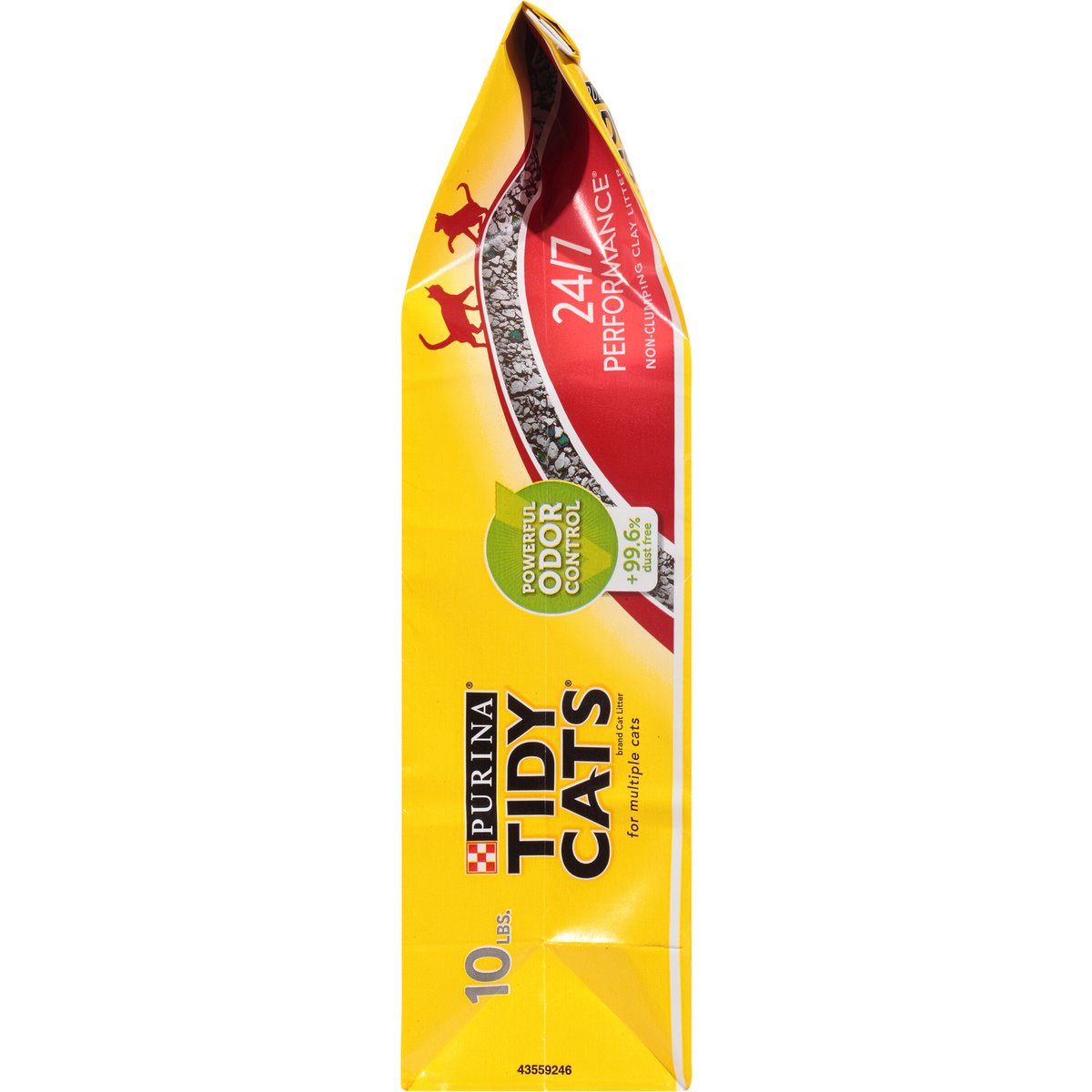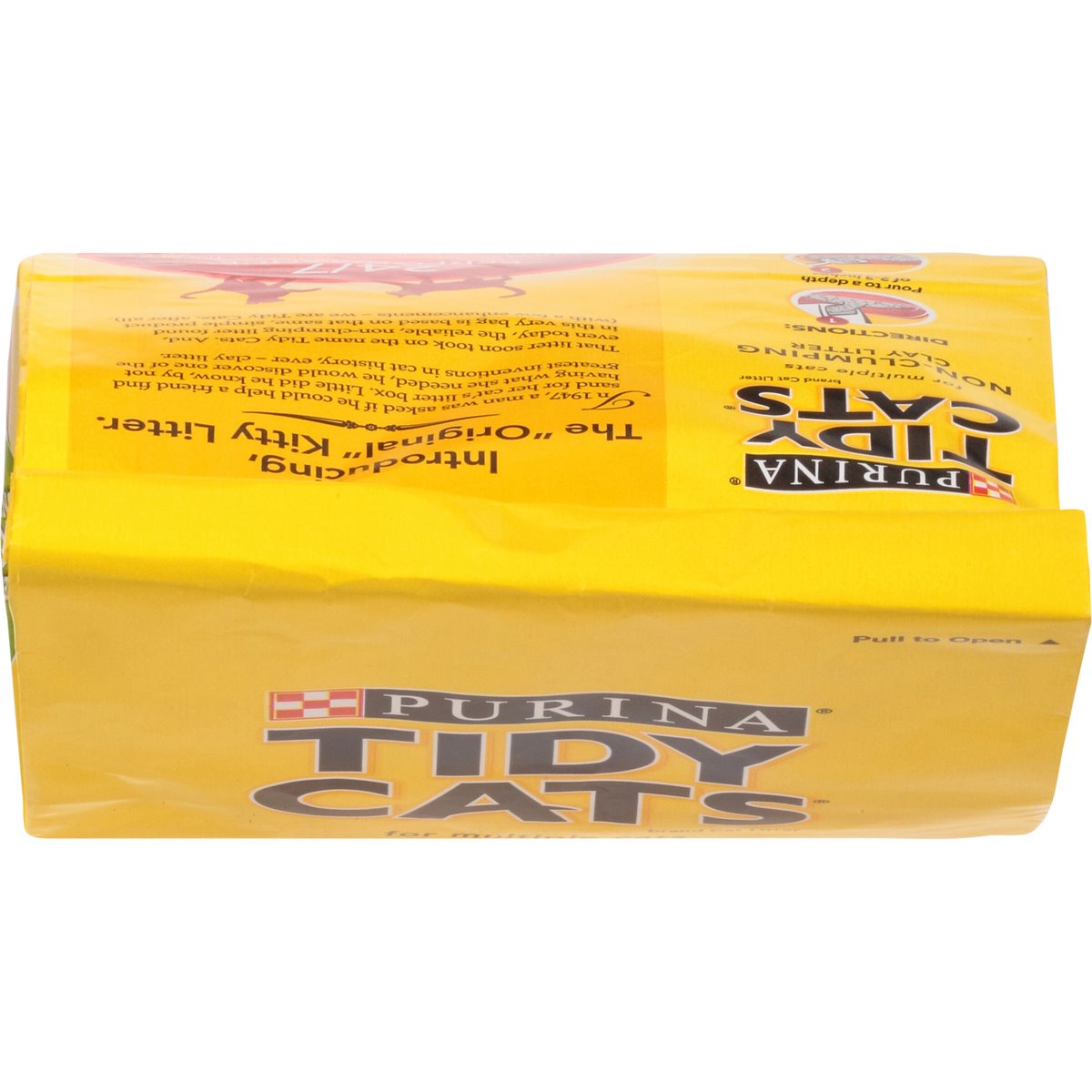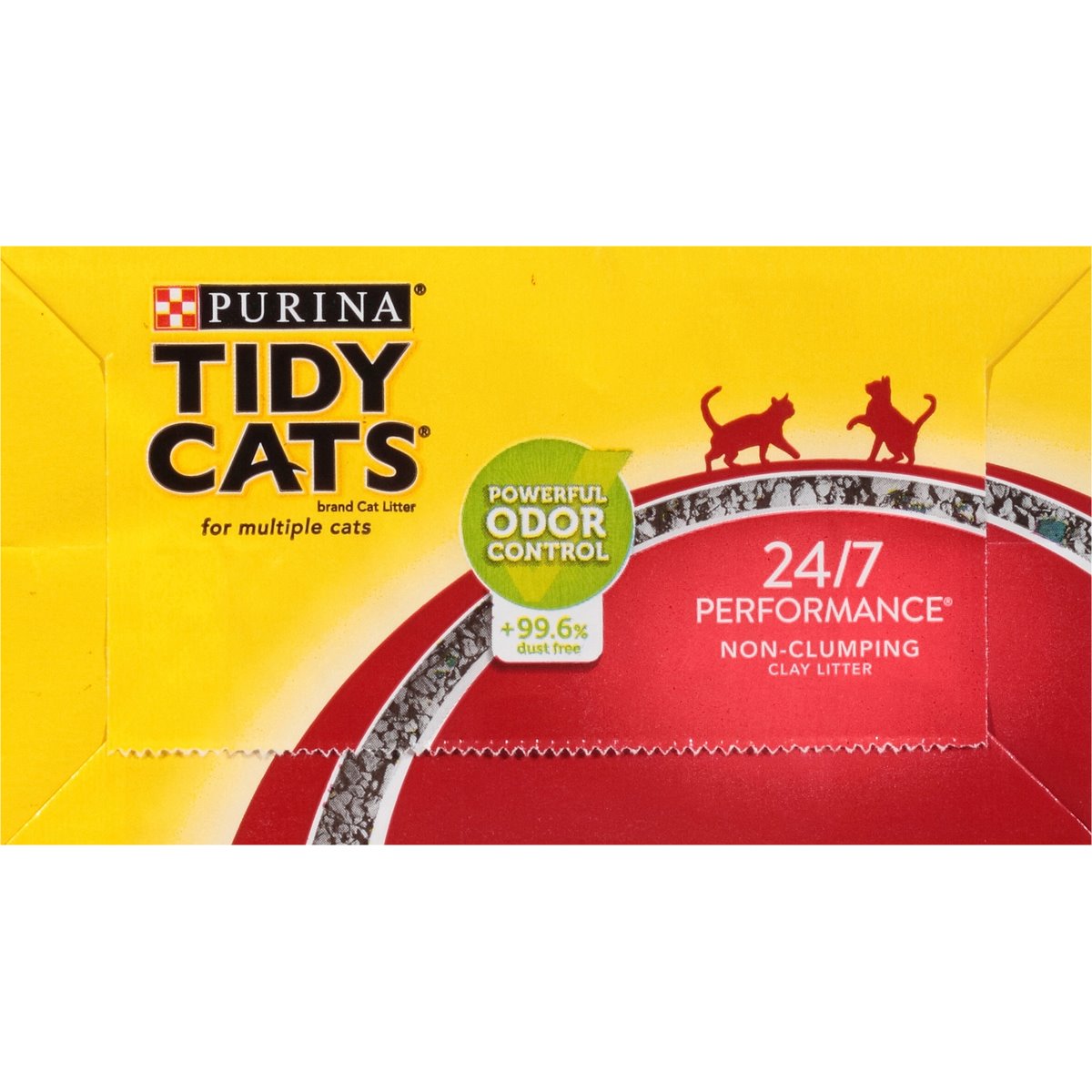 Product Details
Cat Litter, 24/7 Performance, Non-Clumping, Clay Litter
For multiple cats. Powerful odor control +99.6% dust free. Triple odor protection. Urine, feces & ammonia. Introducing the original kitty litter. In 1947, a man was asked if he could help a friend find sand for her cat's litter box. Little did he know, by not having what she needed, he would discover one of the greatest inventions in cat history, ever - clay litter. That litter soon took on the name Tidy Cats. And, even today, the reliable, non-clumping litter found in this very bag is based on that same, simple product (with a few enhancements - we are Tidy Cats, after all). Set it and forget it. You want a clean that lasts. And so does Tidy Cats 24/7 Performance. With triple odor protection, plus a form so simple you barely have to think about it for nearly a week, it gives continuous clean a whole new ring. Extended release deodorizing system. Great absorption powerful odor control. Low tracking. Tidy Cats has you covered. We know it's our job to follow every road that leads to freshness. That's why we never stop searching for a better litter box experience. For over 50 years, we've fought odor, cut down on dust and helped simplify litter box maintenance. And in doing so, a complete line of litter care products was born. So there's always a clever solution that's right for you and the other noses in your home. Questions? Visit us at www.tidycats.com. Your pet, our passion. To find out how we can help you provide a long, happy and healthy life for your pet, ask Purina at Purina.com. Questions or comments? Visit us online or save this package and call 1-800-835-6369 Monday - Friday. 7 am to 7 pm CT. Twitter: (at)Purina. Facebook: facebook.com/Purina. Made in USA. Printed in USA.
Aisle 09C
UPC: 00070230107107