STARBUCKS Pumpkin Spice Latte Creamer 28 fl. oz. Bottle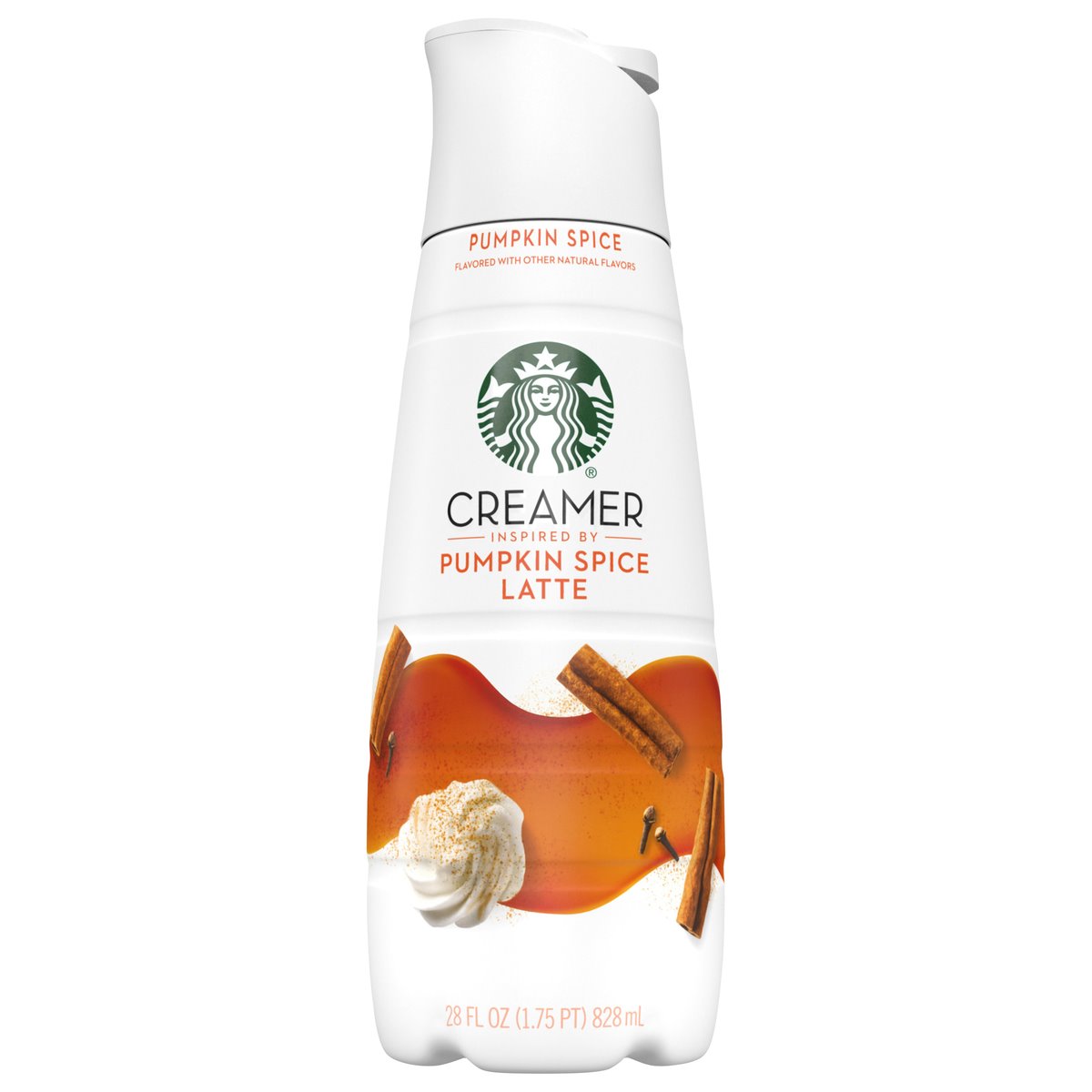 $6.79
28.0 oza.
STARBUCKS Pumpkin Spice Latte Creamer 28 fl. oz. Bottle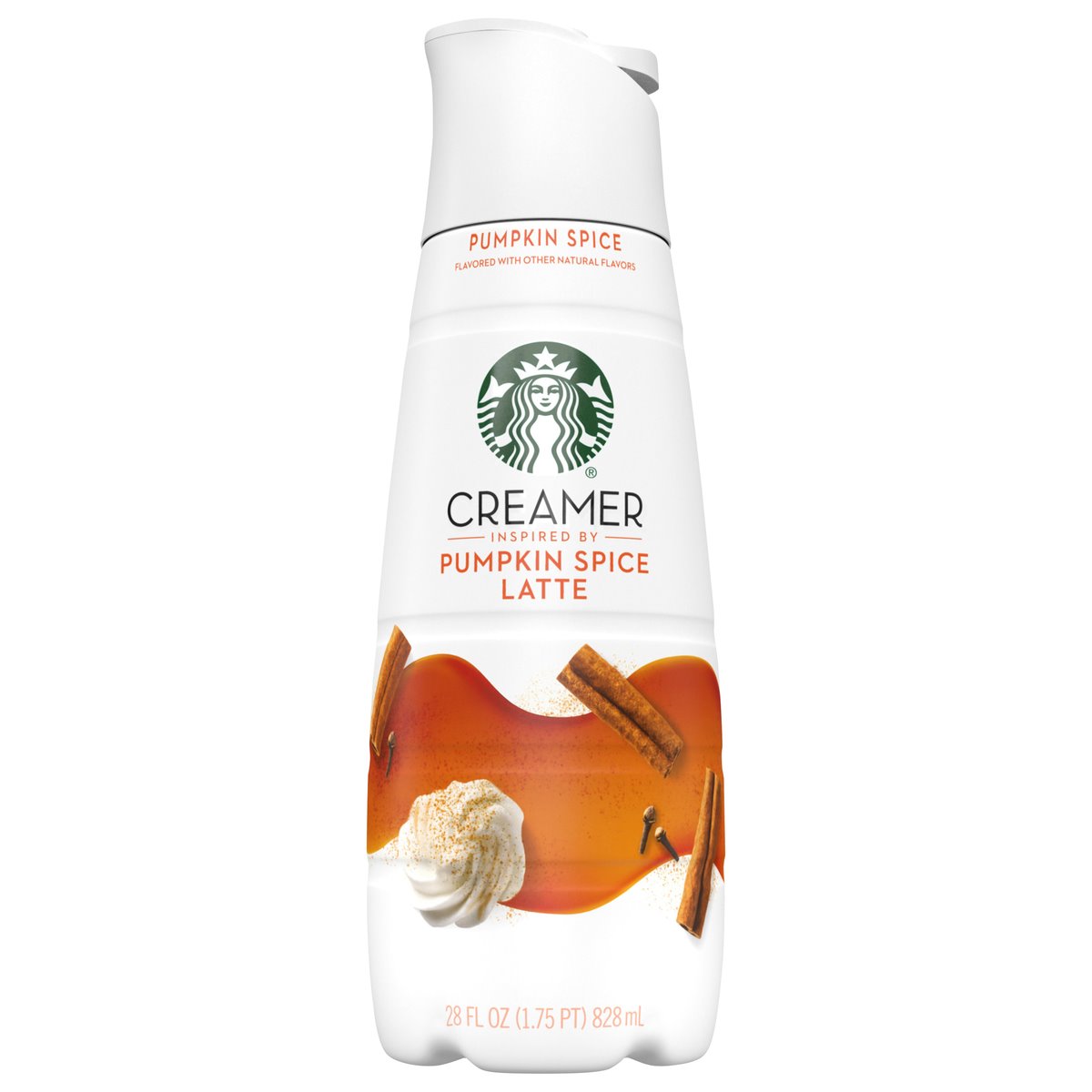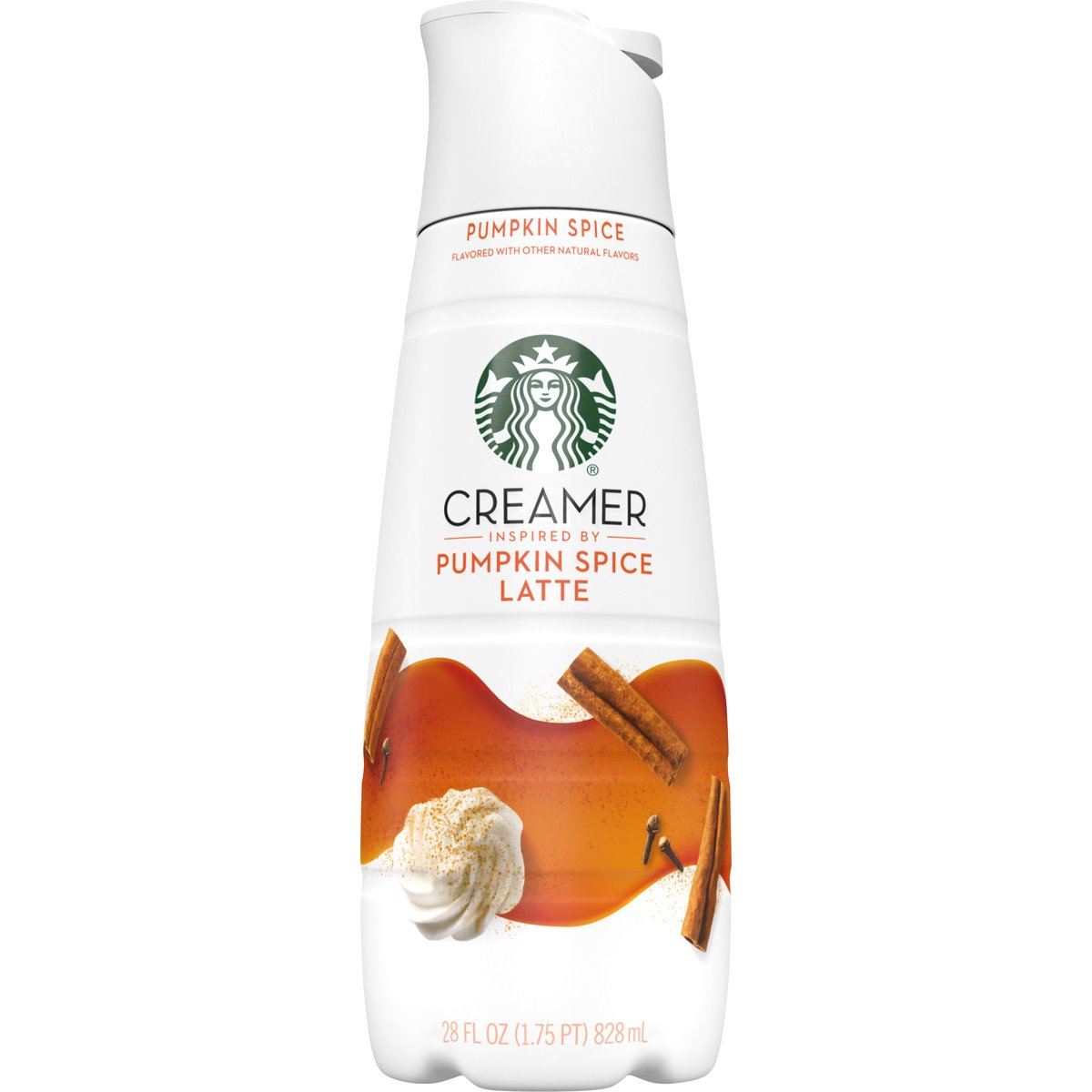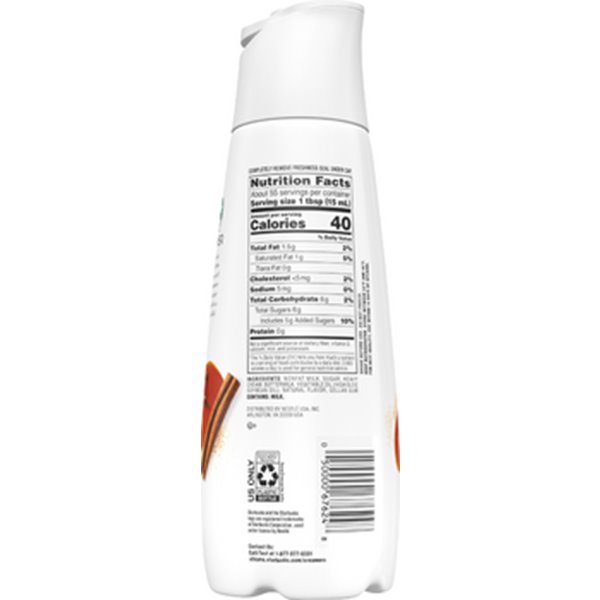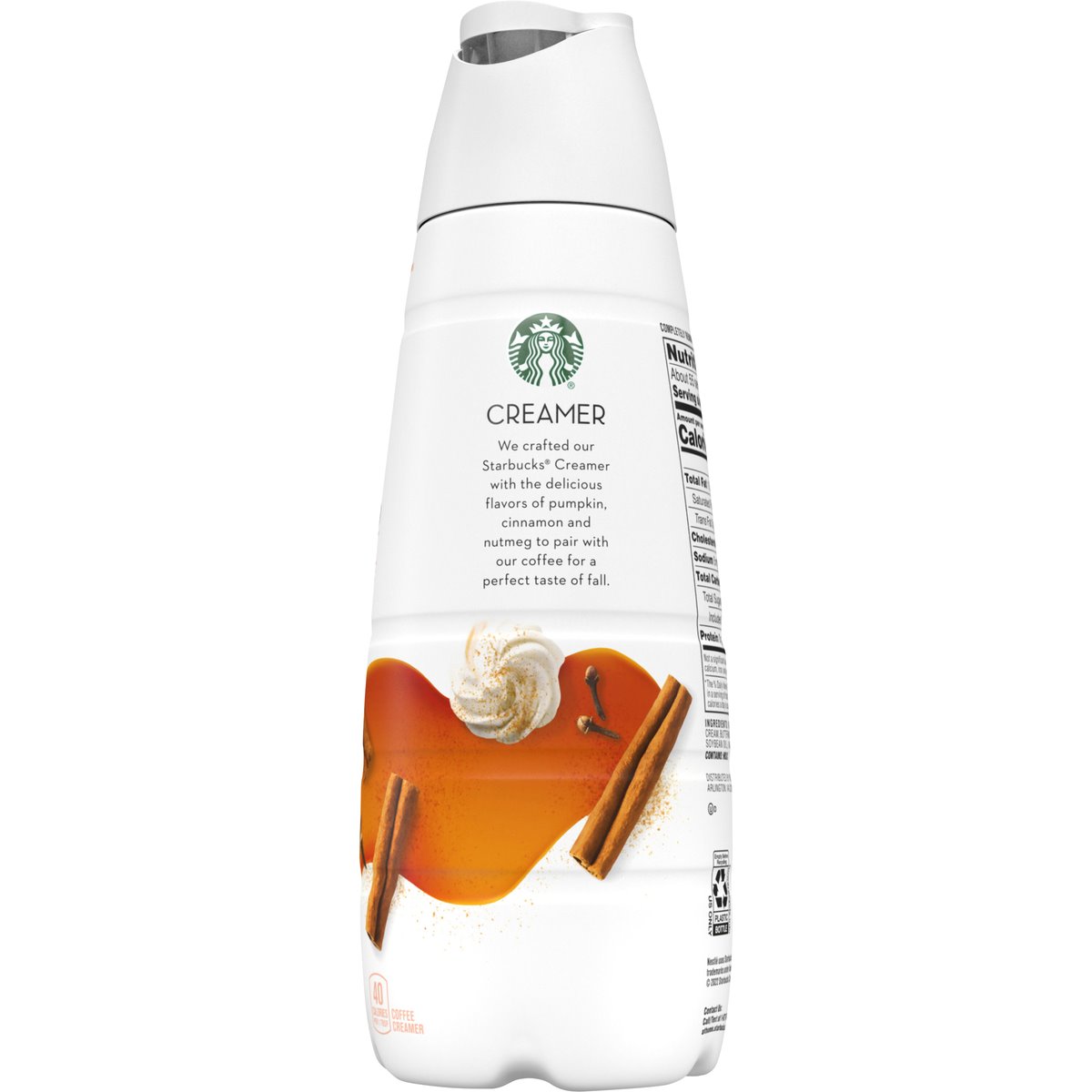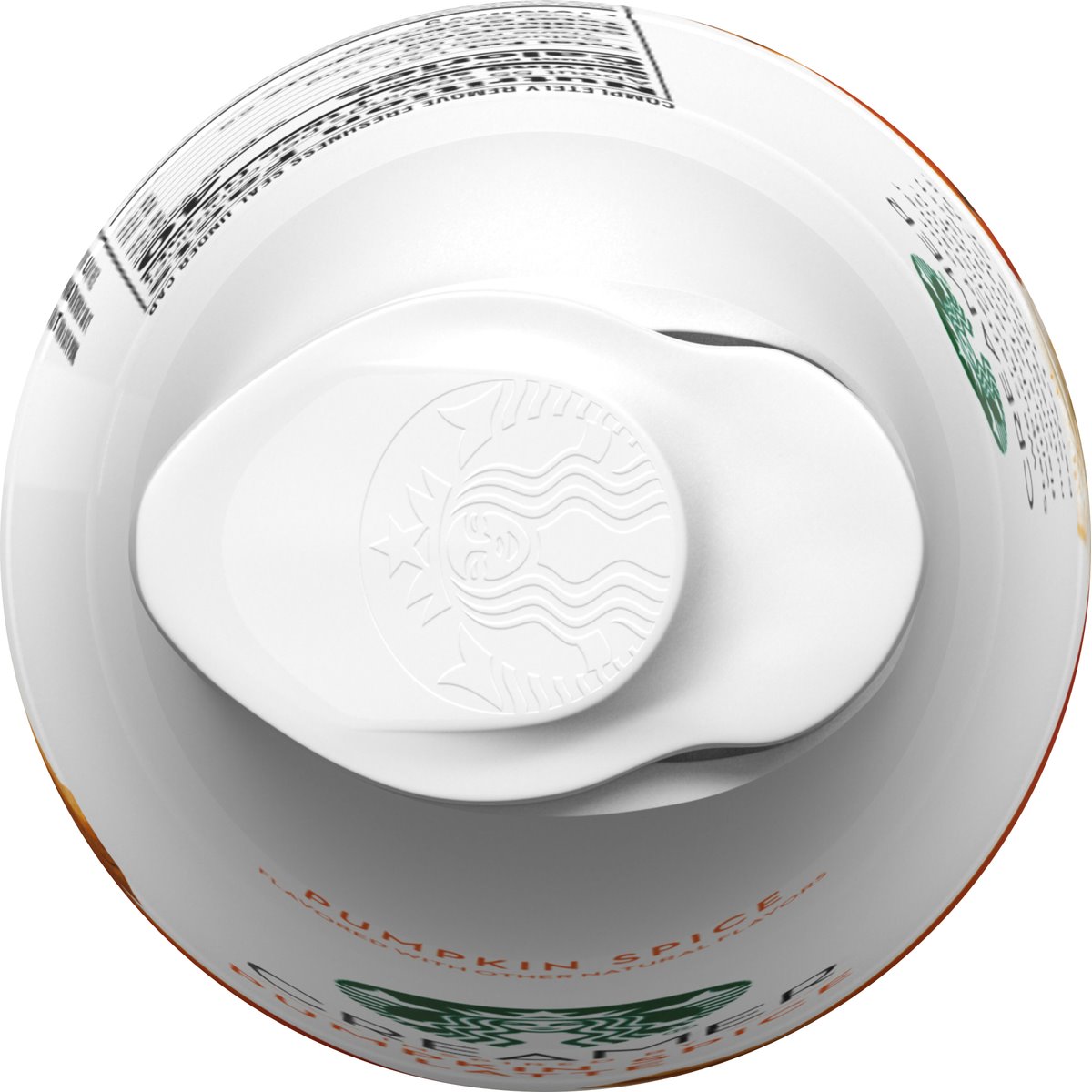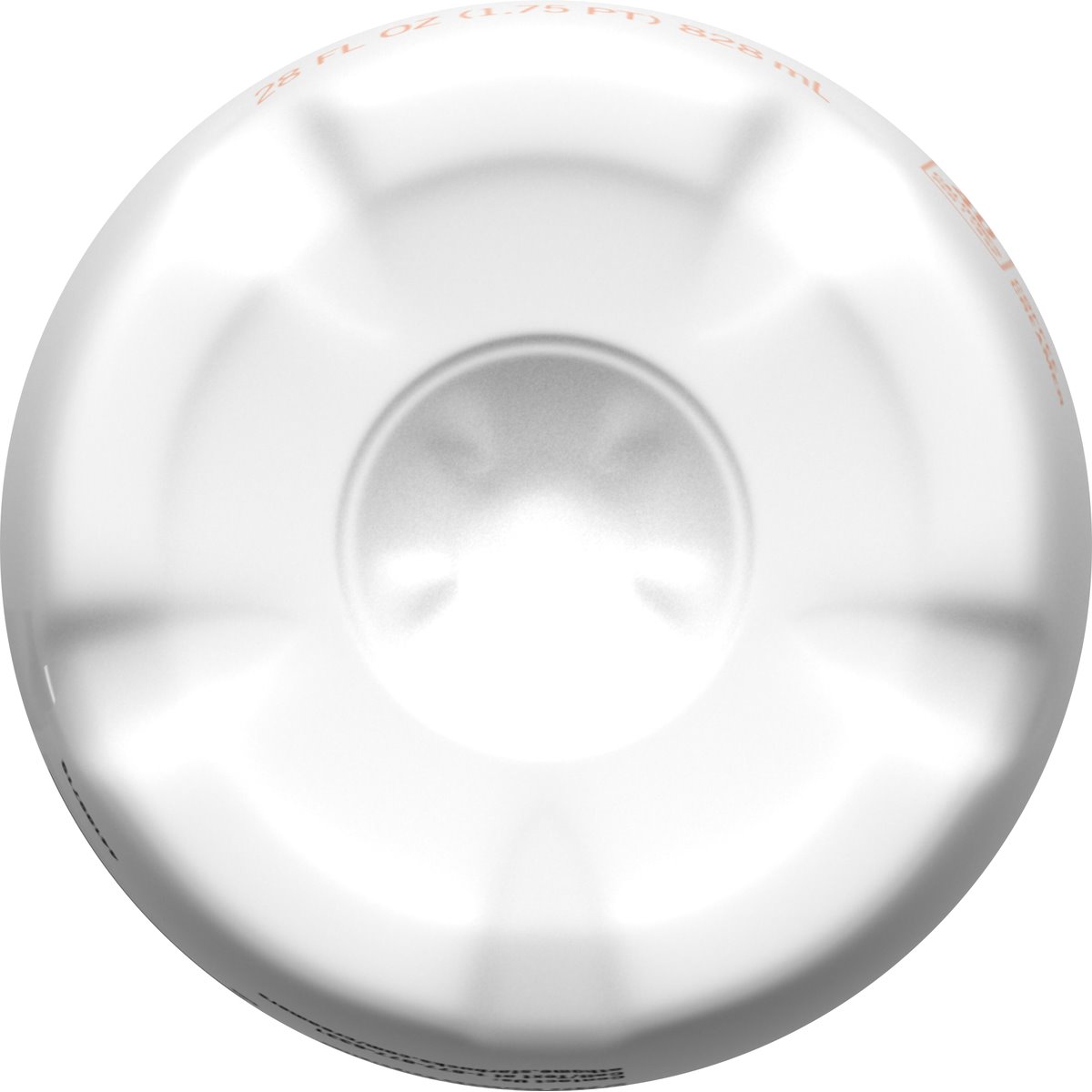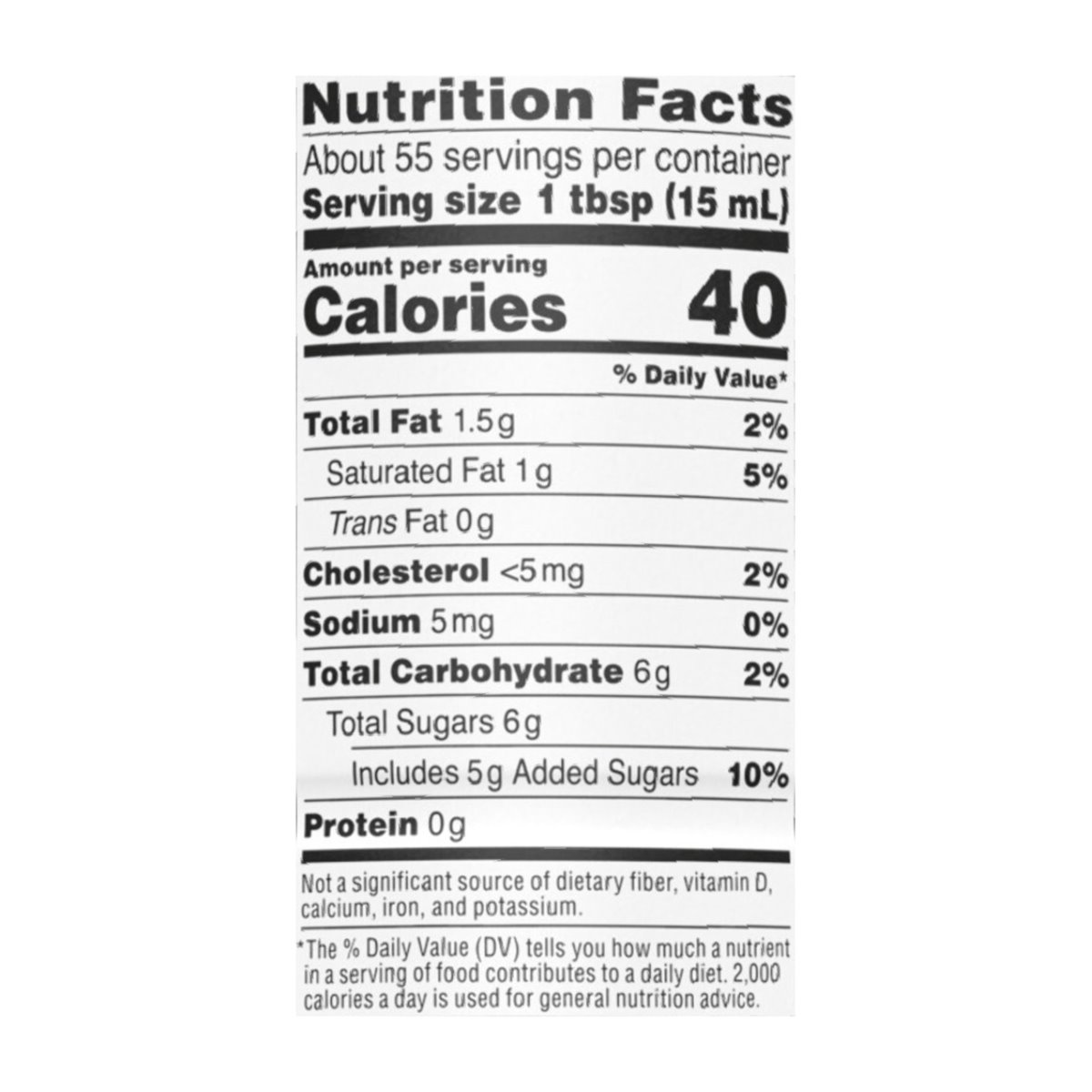 Product Details
One (1) 28-ounce bottle of Starbucks Liquid Coffee Creamer, Pumpkin Spice Flavored (Inspired by Starbucks Pumpkin Spice Latte)
Enjoy your favorite Starbucks café flavors at home with Starbucks liquid coffee creamer. Inspired by Starbucks' signature Pumpkin Spice Latte, our Starbucks pumpkin spice flavored creamer makes every cup taste like the real thing. With layers of pumpkin, cinnamon and nutmeg, it has a great taste and creamy texture that set it apart from other flavored creamers. Add this pumpkin spice flavored coffee creamer to your cup and be instantly transported to your favorite Starbucks café, morning, noon or night. With Starbucks coffee creamers, you can breathe new life into your at-home coffee routine. Made with nonfat milk and natural flavors, our dairy creamer is a tasty alternative to milk, half and half, and regular creamer. It's delicious in hot and cold coffee drinks and has a perfectly smooth and balanced taste that pairs well with any brand of coffee, including your favorite Starbucks roast. Elevate any cup to café quality with Starbucks pumpkin coffee creamer.
UPC: 00050000676248
Nutrition Facts