Lactaid Milk, Reduced Fat, 2% Milkfat
$2.89
1.0 qt.
Lactaid Milk, Reduced Fat, 2% Milkfat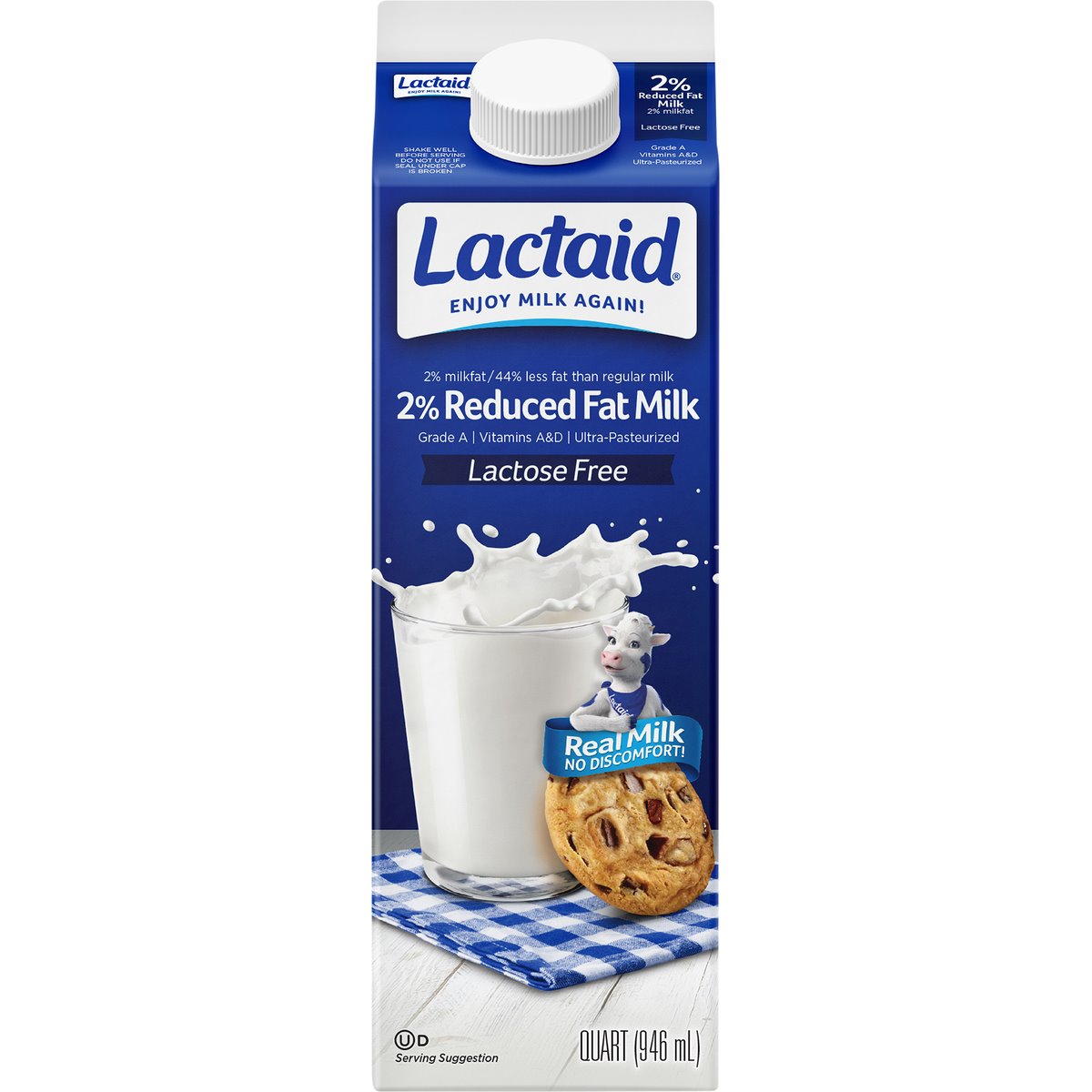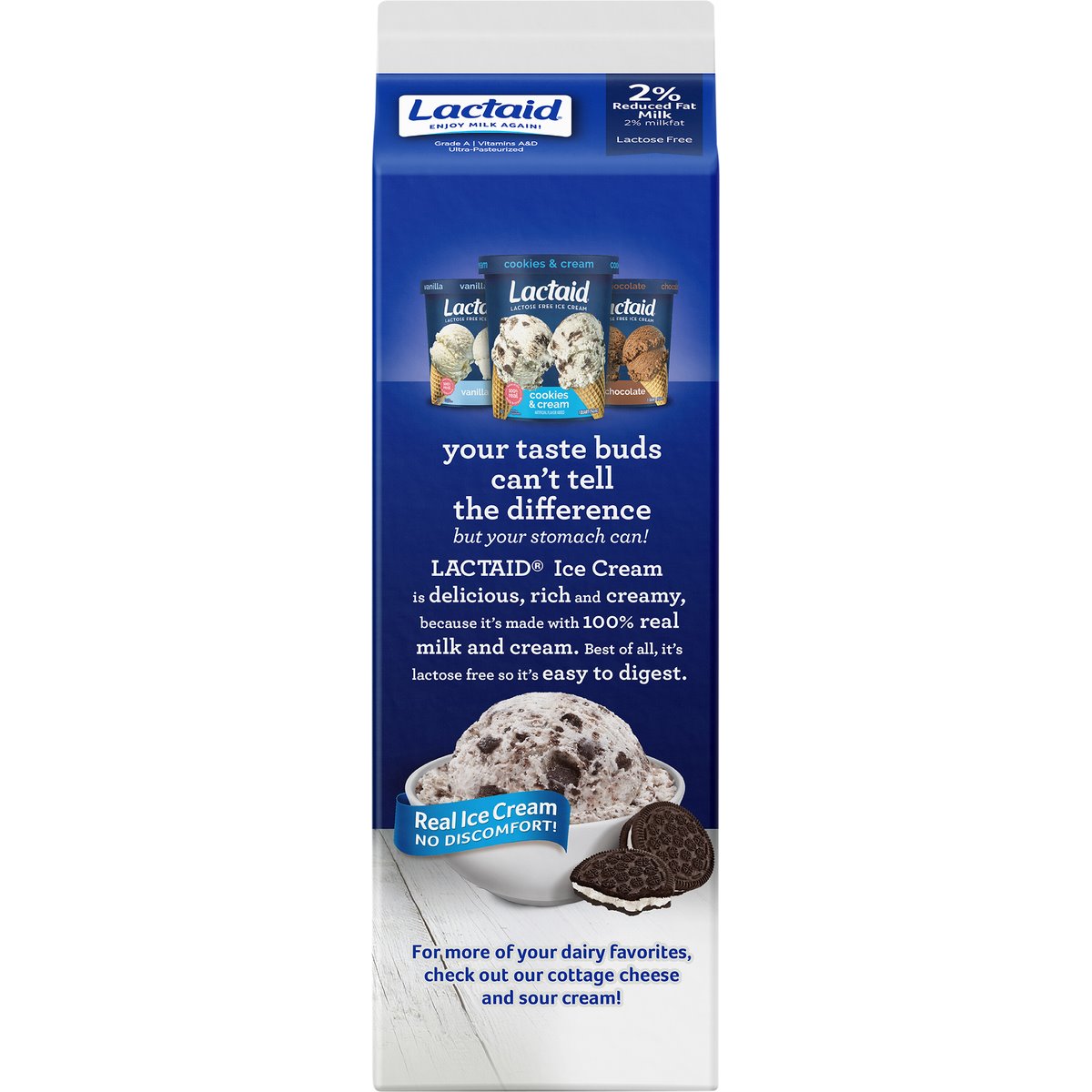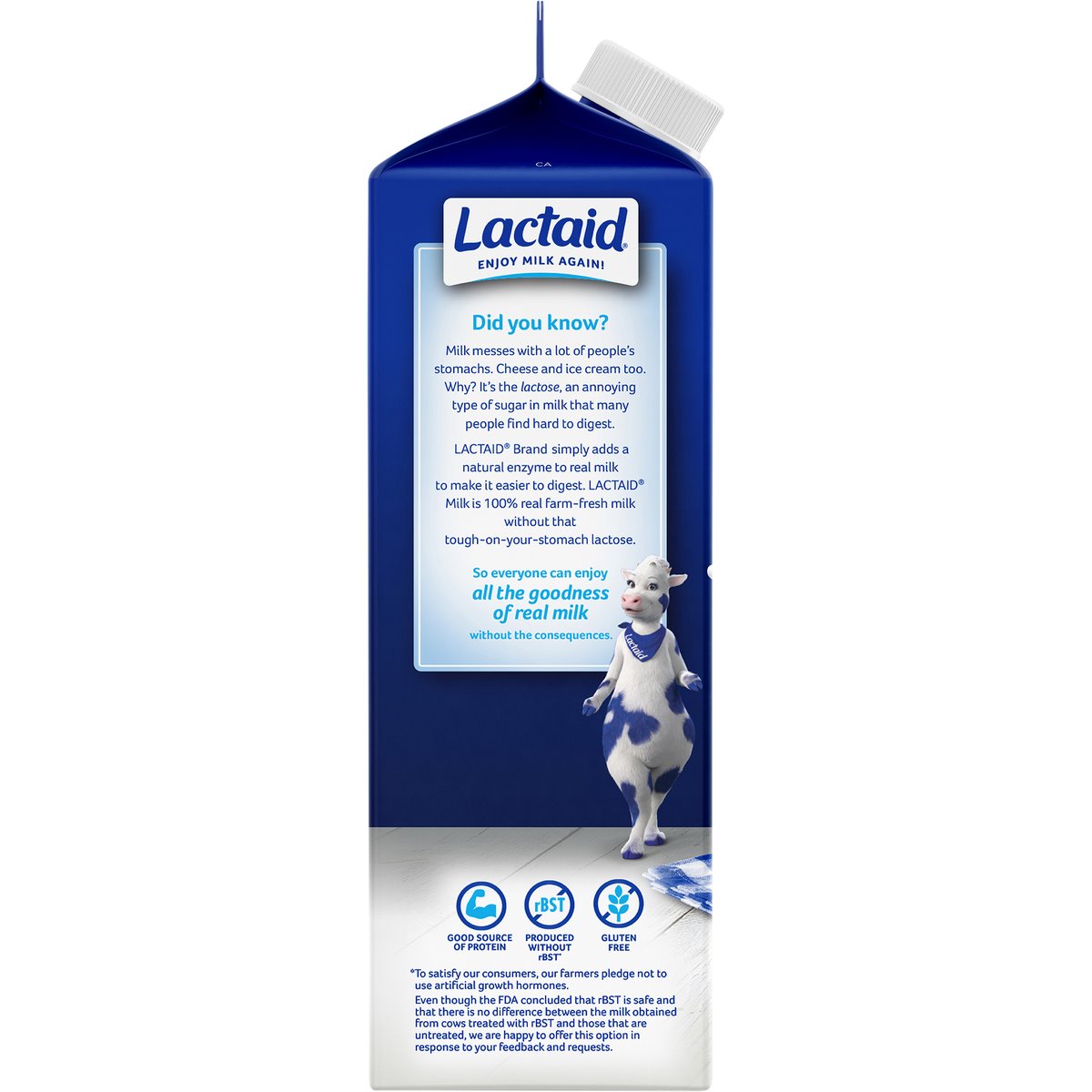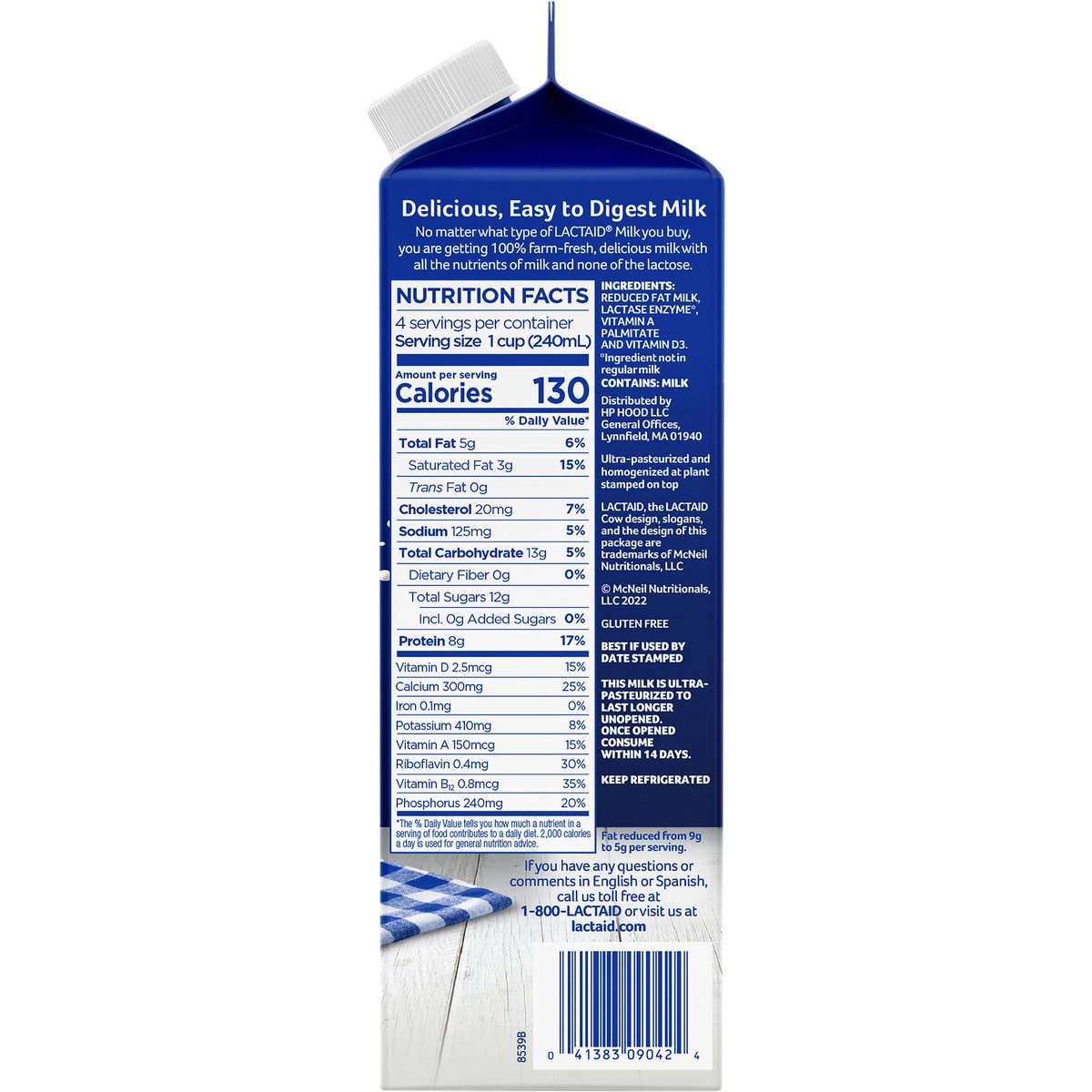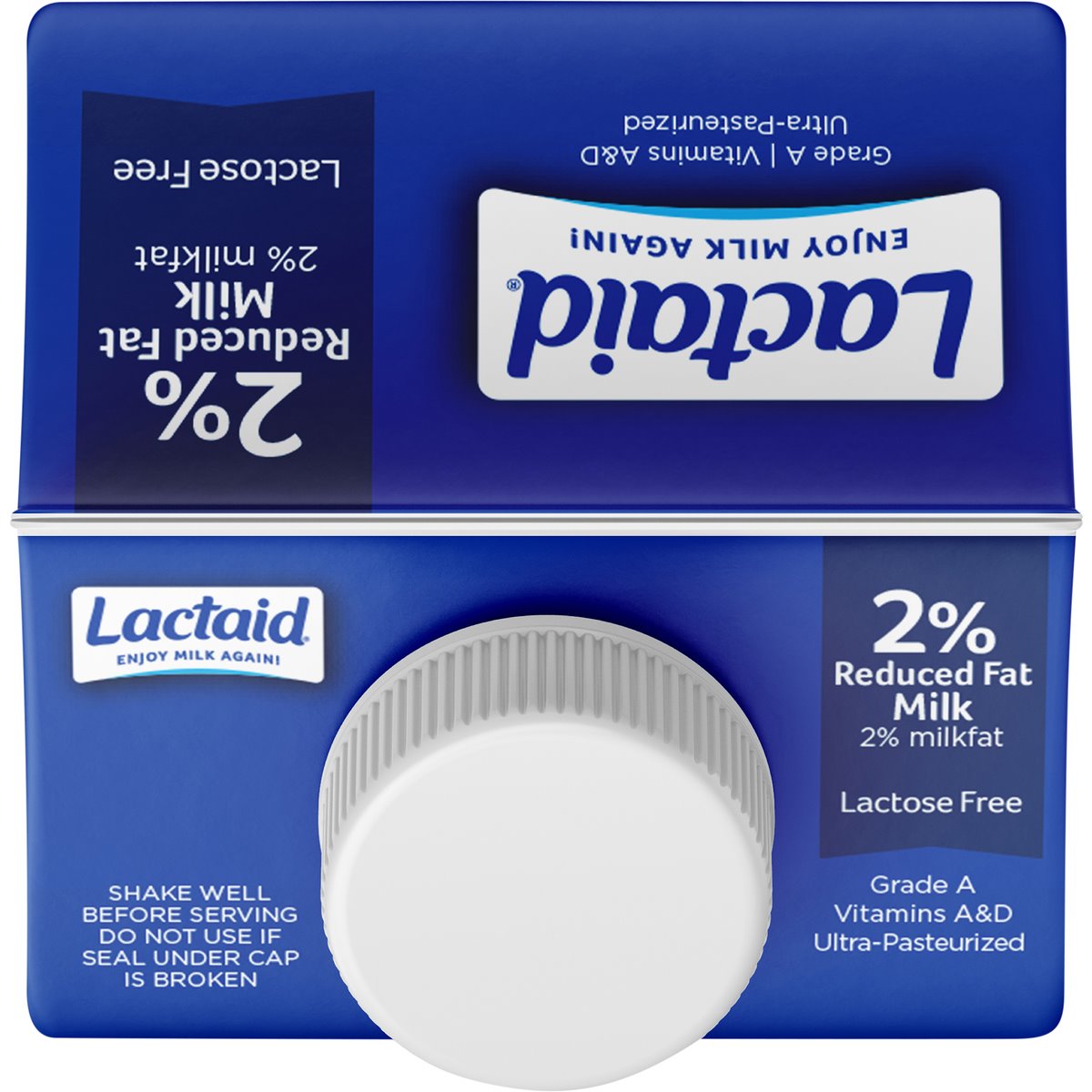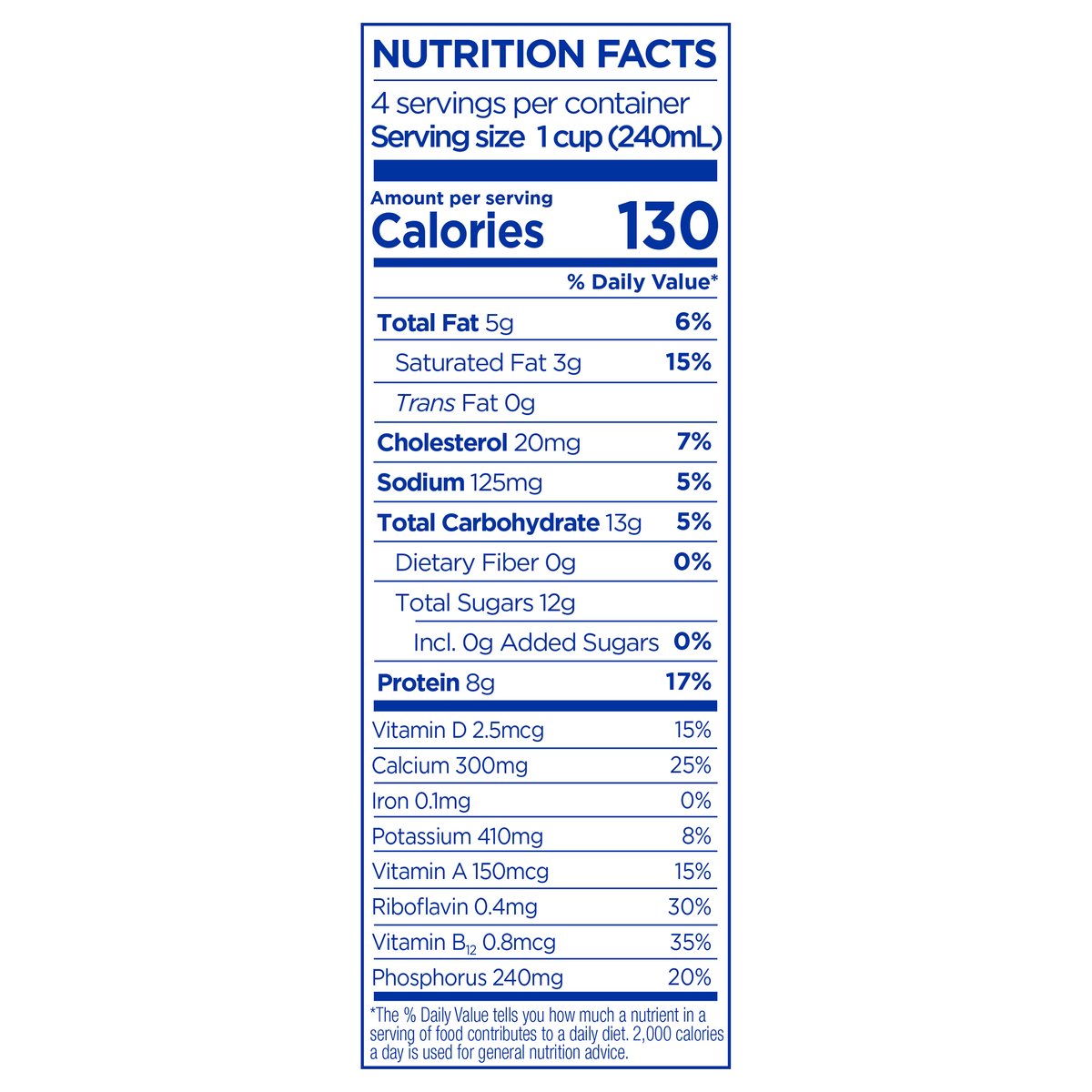 Product Details
Milk, Reduced Fat, 2% Milkfat
100% lactose free. 38% less fat than whole milk. Grade A. Vitamins A & D. Ultra-pasteurized. Gluten free. Fat reduced from 8 g to 5 g per serving. 100% real milk. No discomfort. Easy to digest. Did you know - that Lactaid Milk is 100% real, farm-fresh milk with all of the vitamins and calcium found in milk, but none of the lactose? That's what makes Lactaid Milk so great. You can fully enjoy it without stomach discomfort, while benefiting from all the healthy goodness inside. Try our range of delicious, lactose free dairy products, plus Lactaid Fast Act Dietary Supplements for on-the-go dairy freedom! Delicious and nutritious! Enjoy All That Milk Has to Offer: Lactaid Milk is delicious and nutritious. Each glass provides 9 essential nutrients you and your family need, like calcium and vitamin D for strong bone, vitamin A to support good vision and protein to help build and maintain lean muscle. Just three servings of milk each day can help you and your family maintain a healthy, balanced diet. Lactaid Milk. The original 100% lactose free milk. Lactaid Farmer's Pledge: From cows not treated with artificial growth hormone. No significant difference has been shown between milk derived from rBST-treated and non-rBST-treated cows. For more information about Lactaid Milk, hundreds of delicious recipes, plus a Lactaid Brand product locator, visit lactaid.com. If you have any question or comments in English or Spanish, call us toll free at 1-800-Lactaid or visit us at lactaid.com. Ultra-pasteurized and homogenized at plant stamped on top.
Dairy
UPC: 00041383090424
Nutrition Facts