TopCare Multi-Purpose Solution, Sterile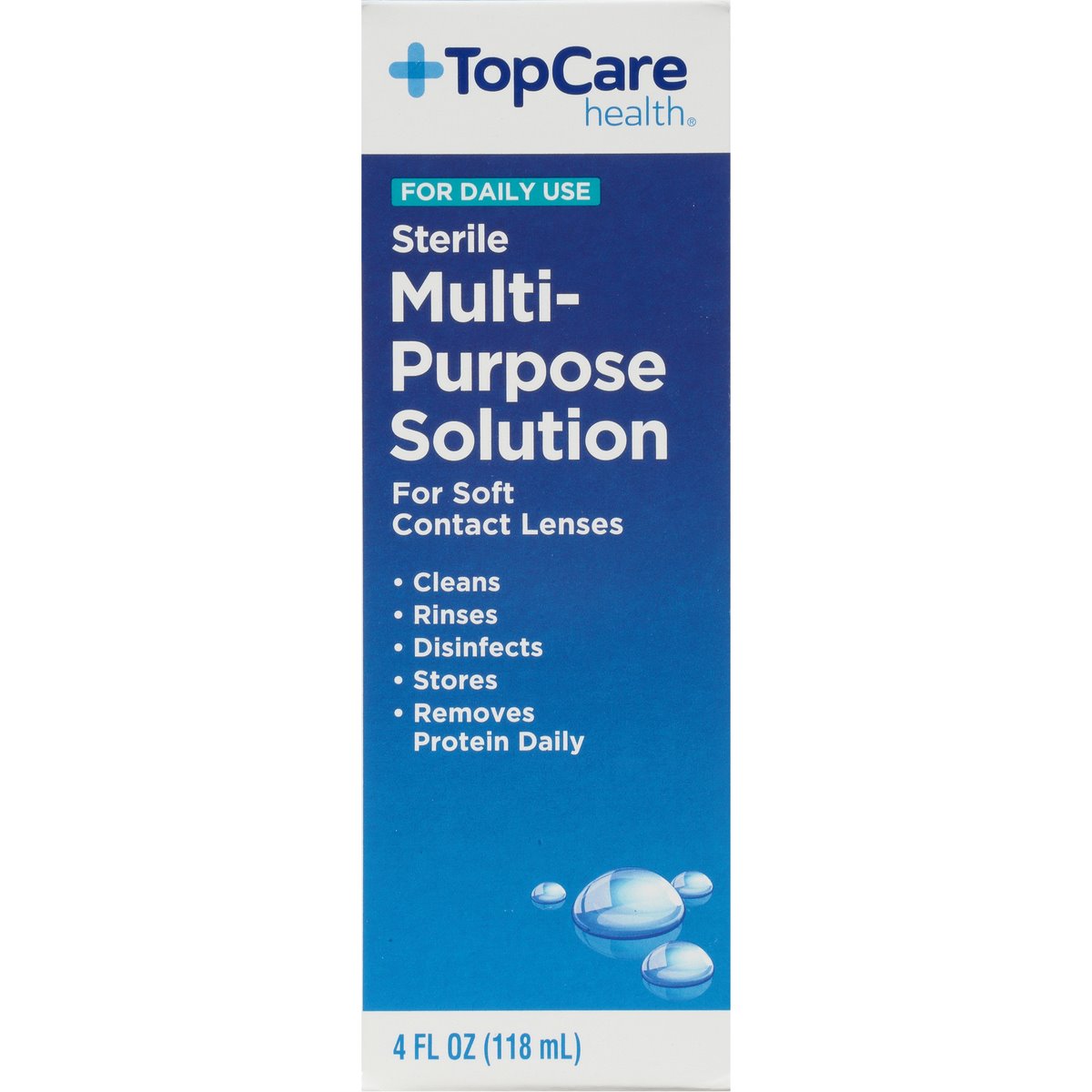 $3.49
4.0 oz.
TopCare Multi-Purpose Solution, Sterile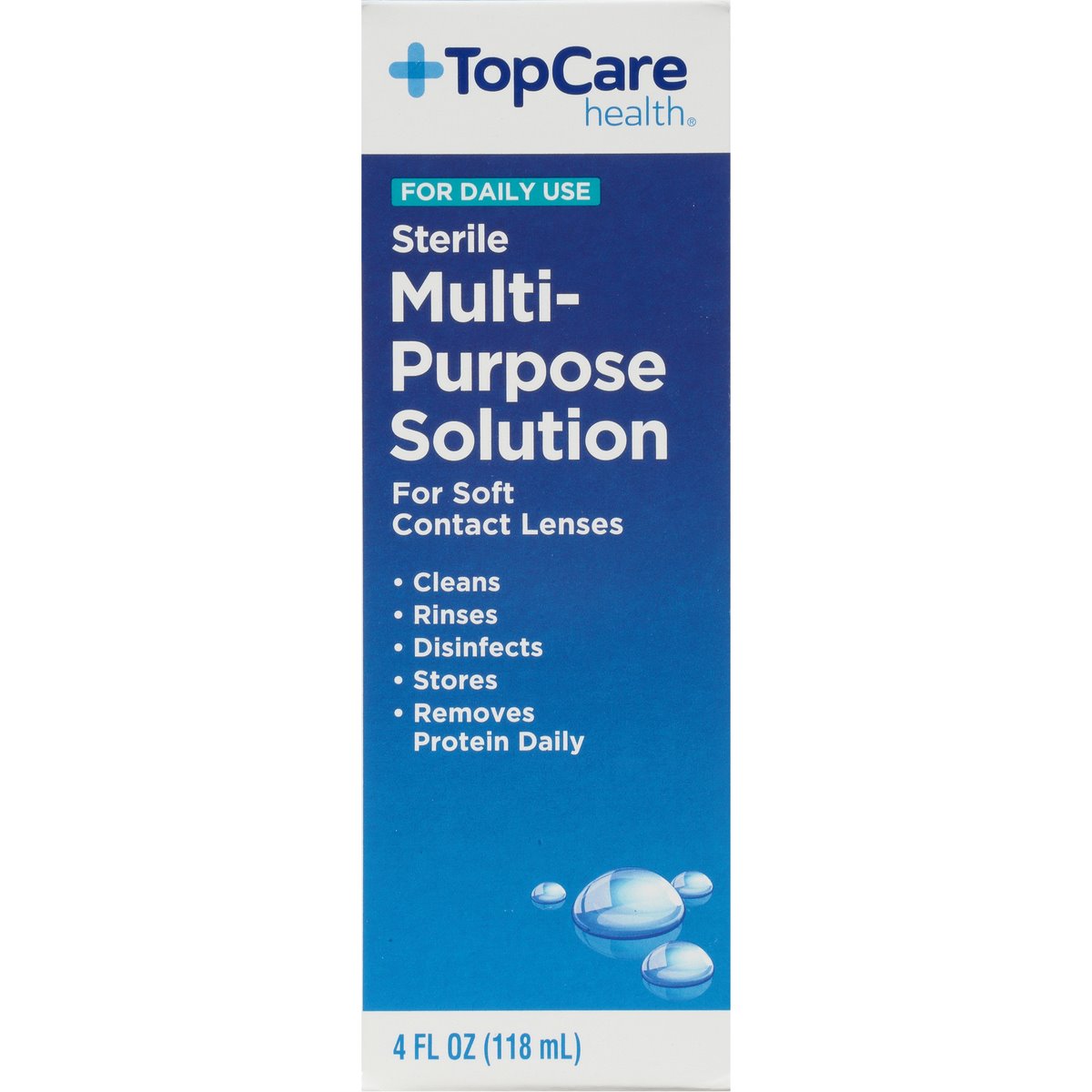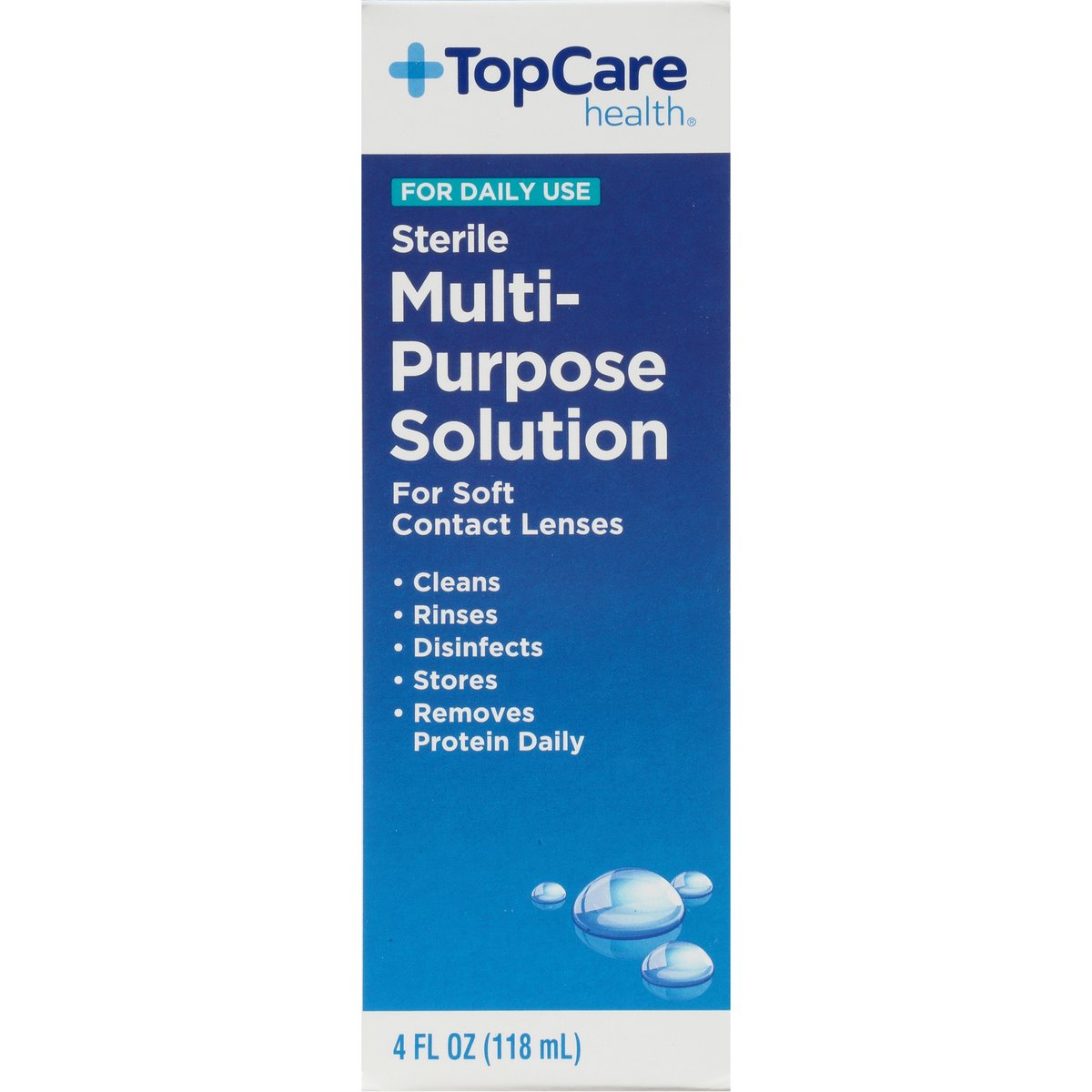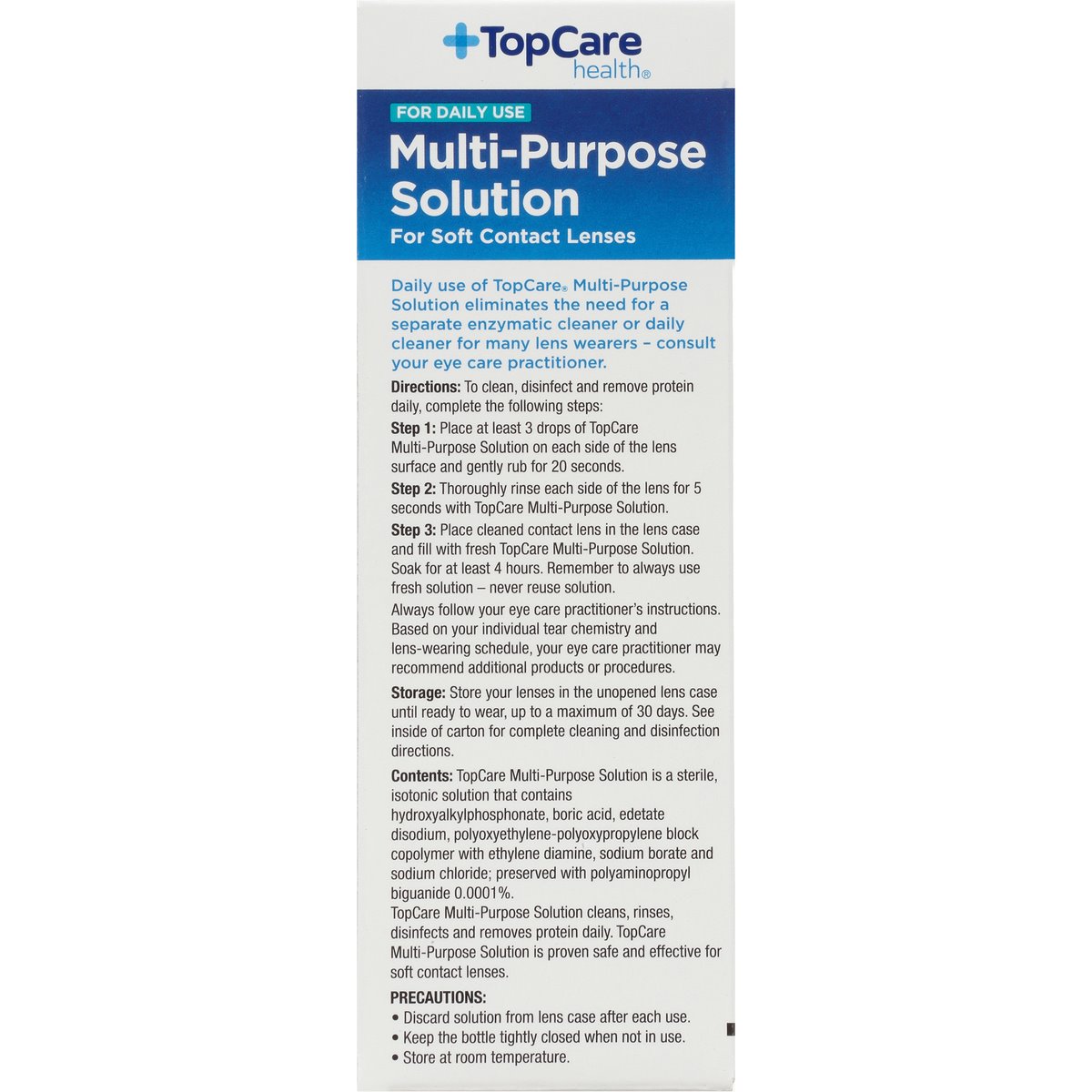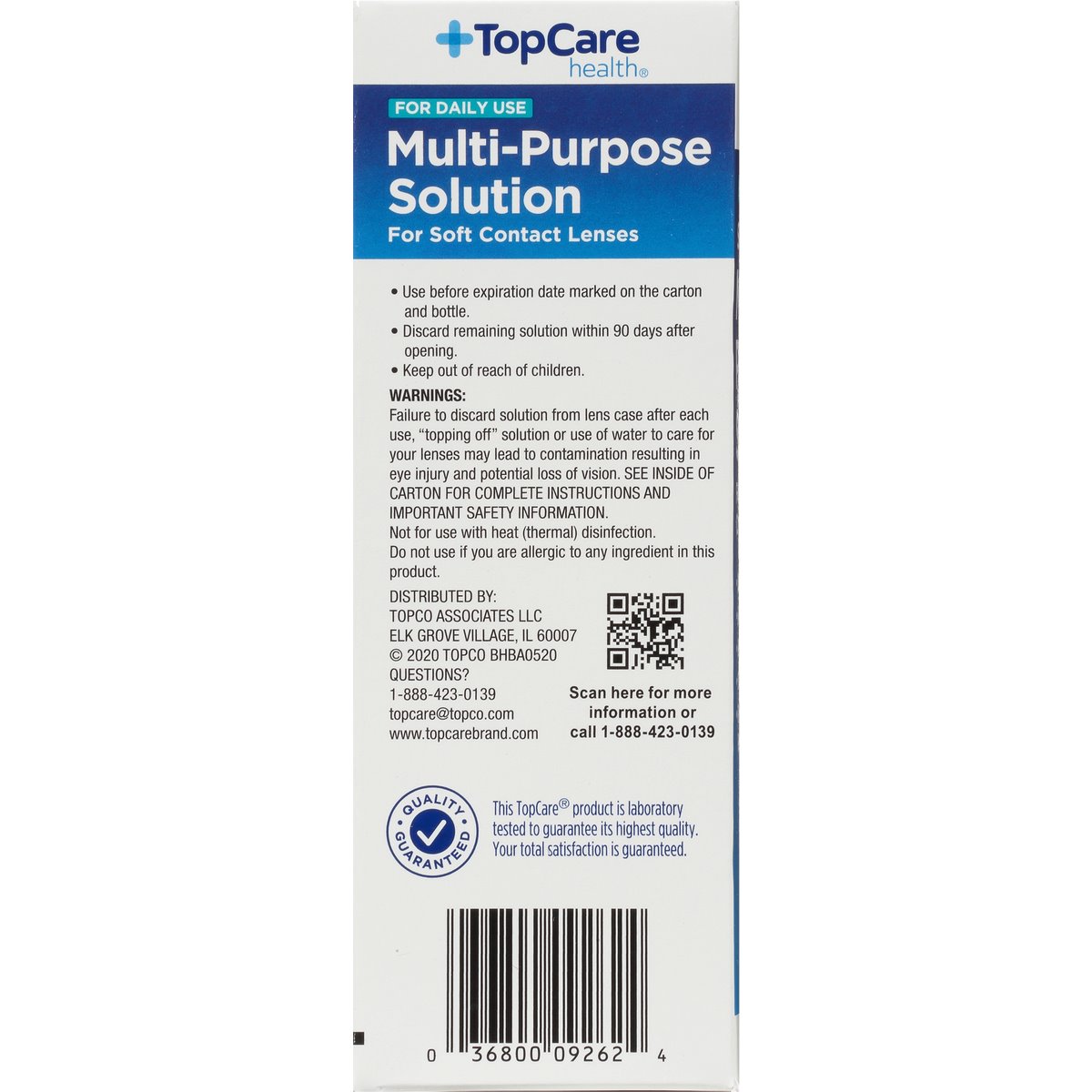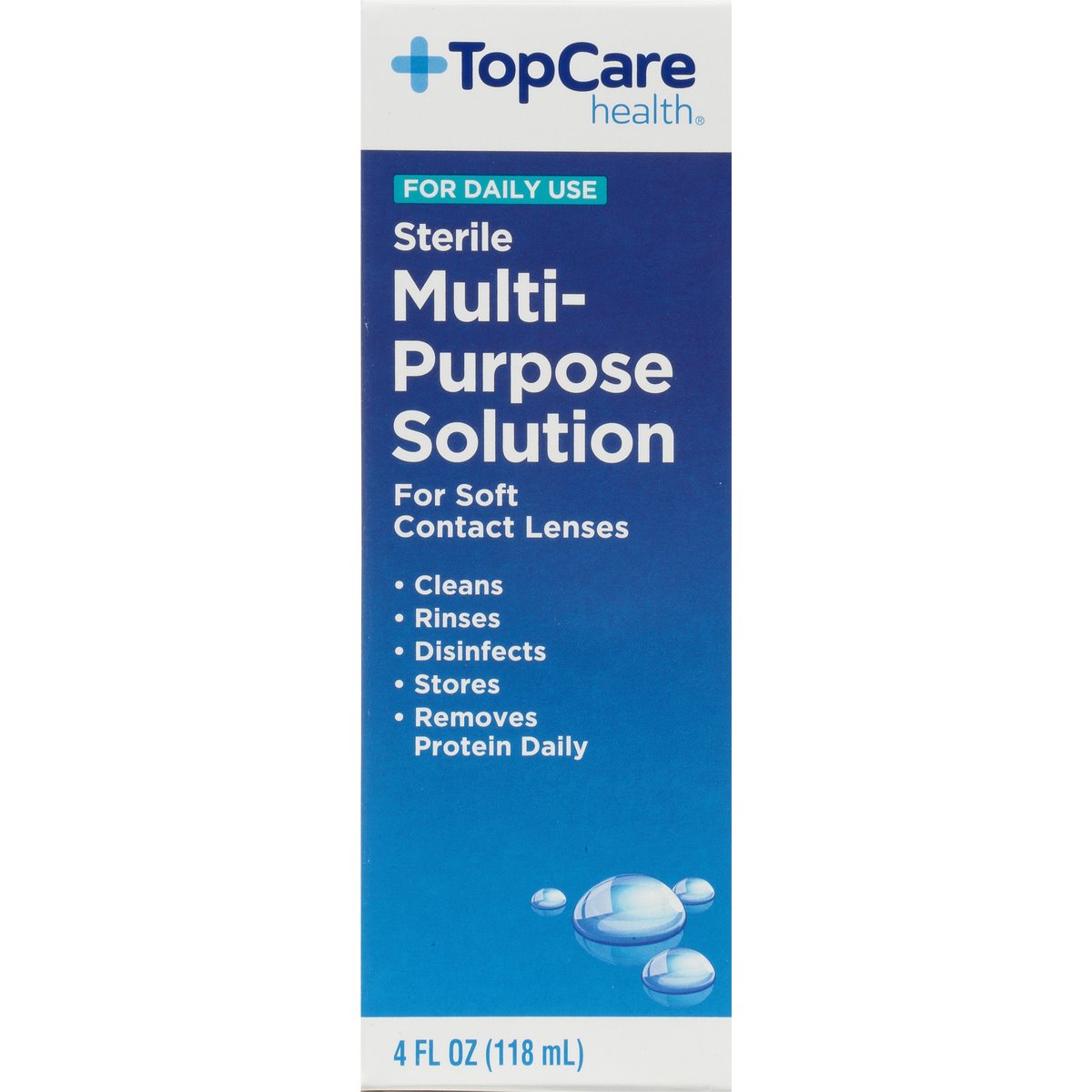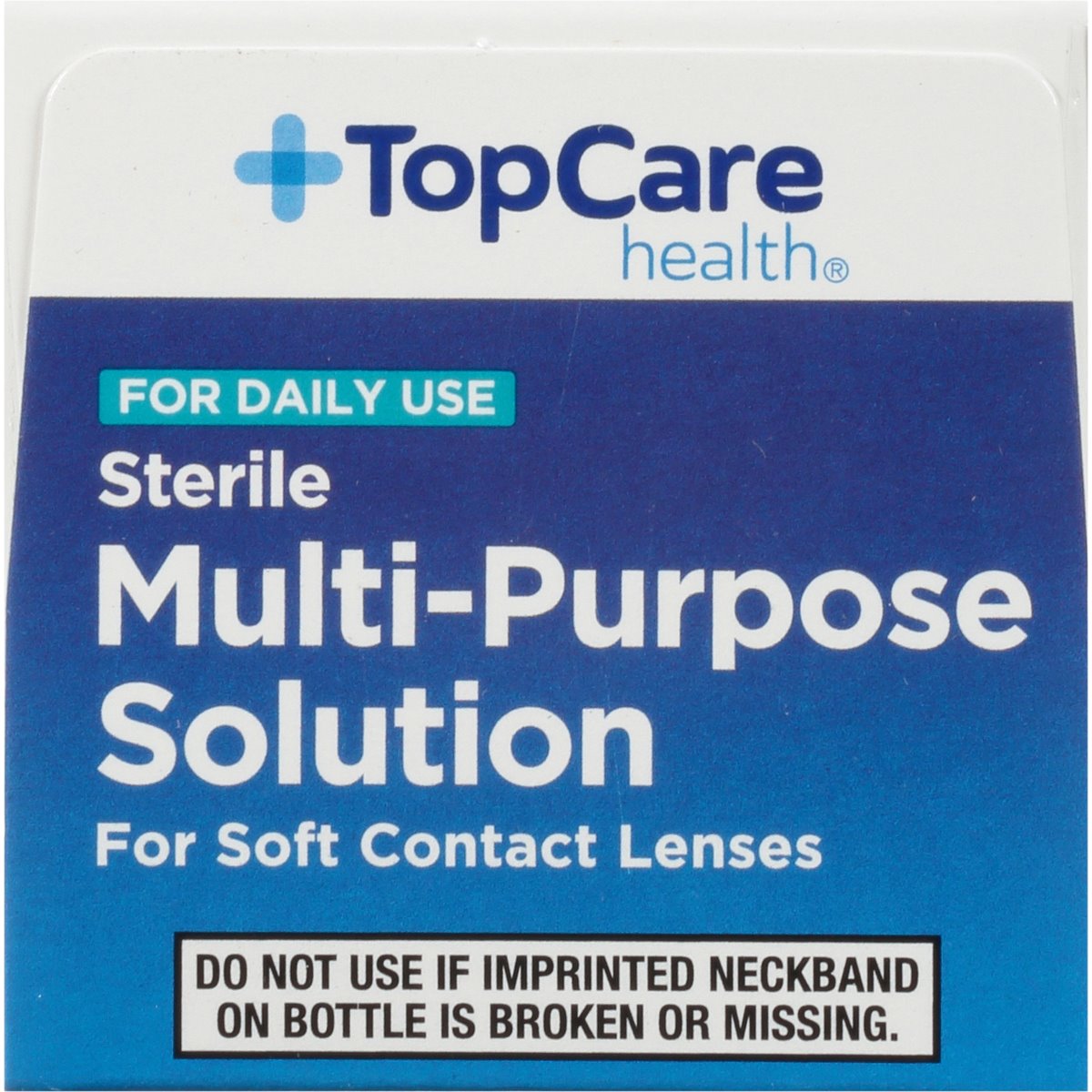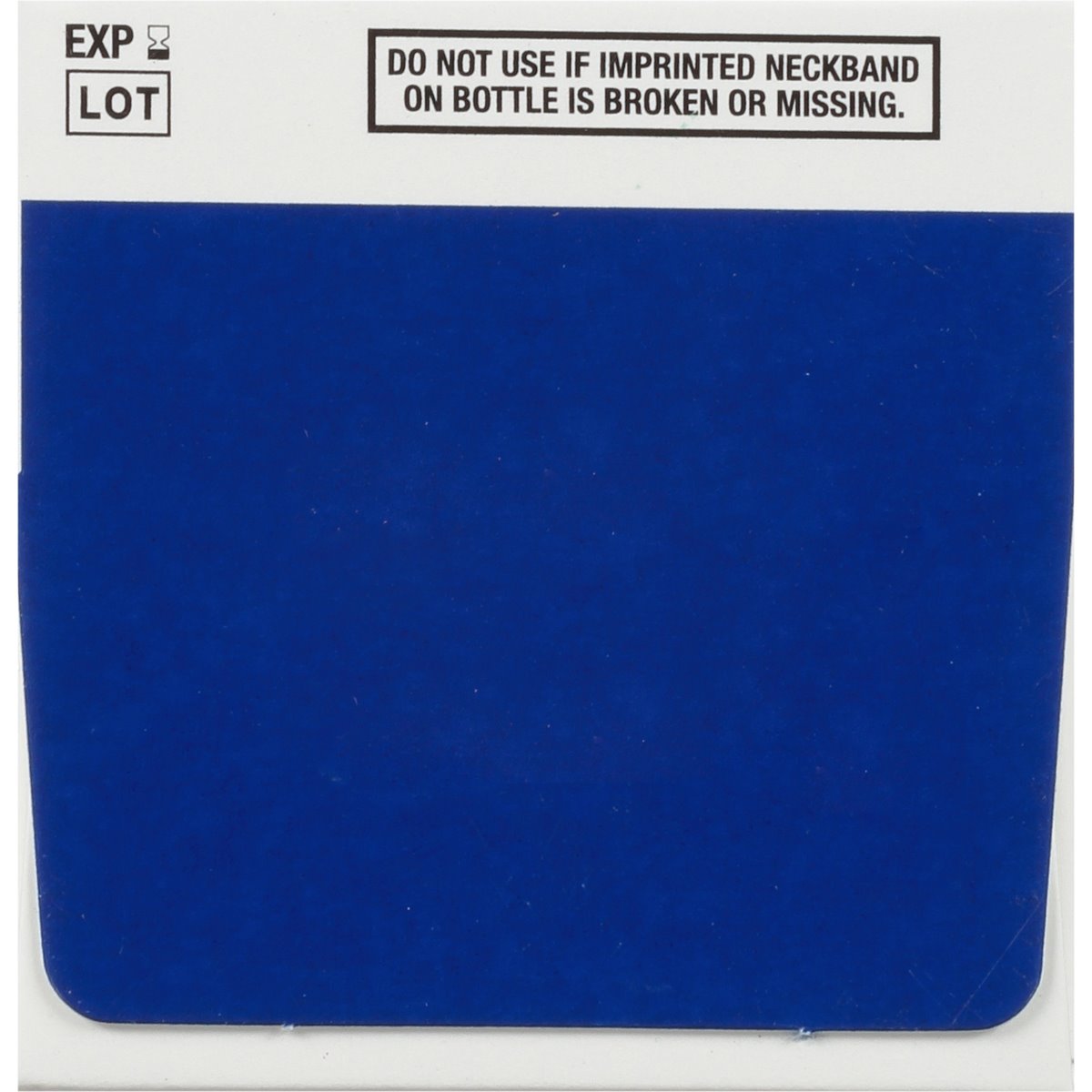 Product Details
Multi-Purpose Solution, Sterile
For daily use. For soft contact lenses. No separate enzyme cleaner required when used daily. Cleans; Rinses; Disinfects; Stores; Removes protein daily. Quality Guaranteed: This Top Care product is laboratory tested to guarantee its highest quality. Your total satisfaction is guaranteed. Top Care Multi-Purpose Solution cleans, rinses, disinfects and removes protein daily. Top Care Multi-Purpose Solution is proven safe and effective for soft contact lenses. Top Care Multi-Purpose Solution contains hydroxyalkyl phosphonate, polyoxyethylene polyoxypropylene block copolymer with ethylene diamine, and polyaminopropyl biguanide 0.00010/0 to create a revolutionary soft lens care product that keeps lenses clean and comfortable by removing protein deposits every day. Daily use of Top Care Multi-Purpose solution eliminates the need for a separate enzymatic cleaner or daily cleaner for many lens wearers – consult your eye care practitioner. Questions? 1-888-423-0139 topcare(at)topco.com. Fast Pass Exclusive Deal! Get $15 off when you buy $40 or more in TopCare products! Offer good through 3/29/2023!
HBC
UPC: 00036800092624