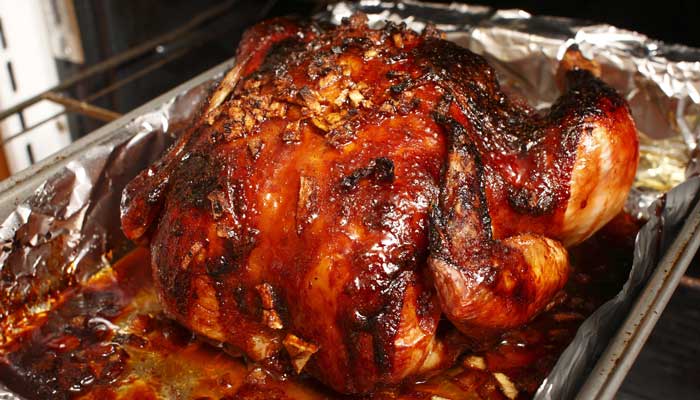 Prep Time: 10 minutes
Cook Time: 60 minutes
Total Time: 70 minutes
Servings: 5
This Country BBQ Chicken recipe, using local Ohio Gerber's Amish chicken, is not only easy to prepare but also ensures a succulent and flavorful outcome. With simple ingredients and straightforward steps, the dish brings out the natural, rich flavors of the chicken, complemented by the tangy and smoky notes of the barbecue sauce.
Directions
Step 1
Mix ingredients. Pour over Gerber's Chicken.
Step 2
Bake for 1 hour at 350° F, then reduce heat to 250° F until it reaches desired tenderness. For a crispier coating, broil for 10-15 minutes.