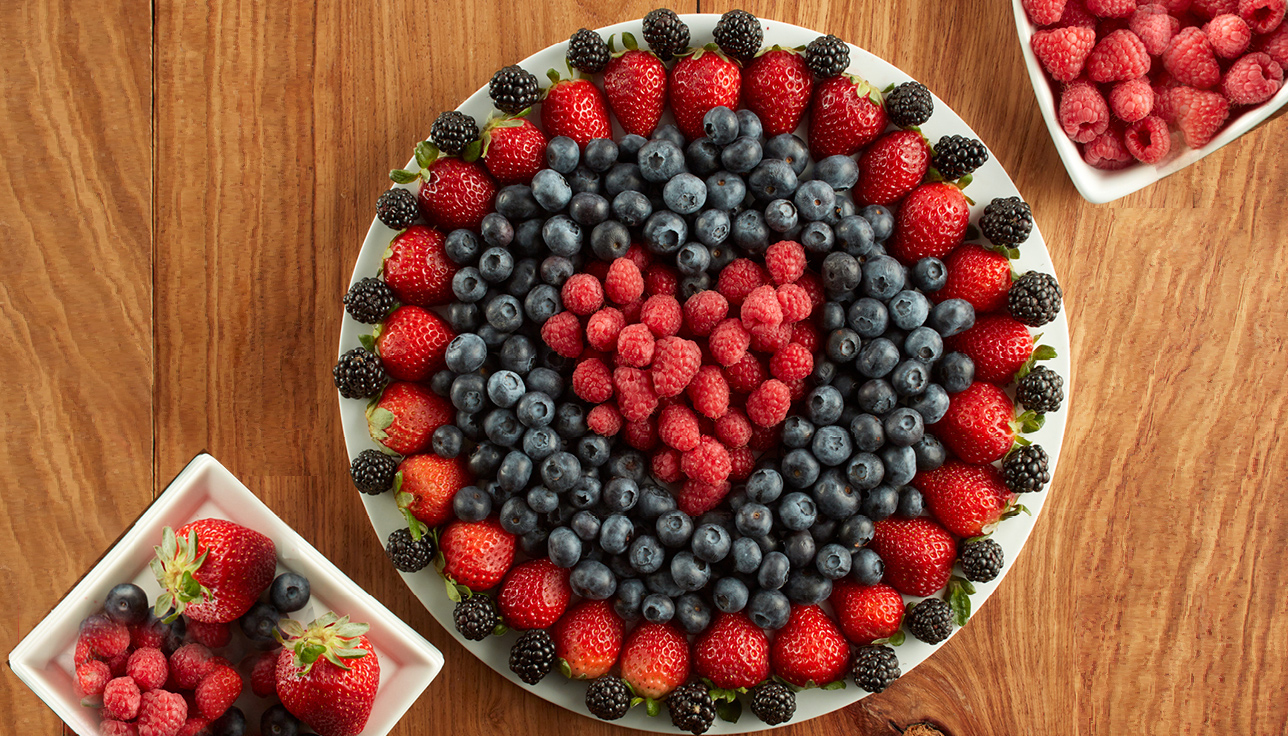 Prep Time: 15 minutes
Servings: 8
This Very Berry Platter recipe is a perfect gift for Mother's Day or Valentine's Day, featuring a heart-shaped centerpiece of raspberries surrounded by a variety of blueberries, strawberries, and blackberries. This recipe is easy to make and a fun activity for all ages, kids can help make this special for mom! Even if you're not a skilled cook, you can make this special treat.
Directions
Step 1
Place heart-shaped cookie cutter in the center of a large round tray or platter and add raspberries inside. If you don't have a cookie cutter, shape the raspberries into a heart by hand.
Step 2
Make a circle of blueberries around the cookie cutter.
Step 3
Make a ring of strawberries around the outer edge of the blueberries, with the tops of the strawberries on the outside of the circle.
Step 4
Make a ring of blackberries around the outer edge of the strawberries.
Step 5
Carefully remove the cookie cutter and reshape the heart if necessary.
Cook's Notes
Wash and dry the fruit before starting. You may choose to remove the leaves on the strawberries if desired.