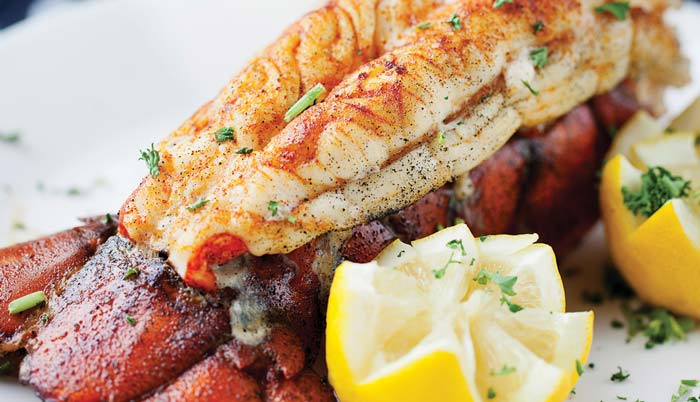 Prep Time: 10 minutes
Cook Time: 10 minutes
Total Time: 20 minutes
Servings: 4
Enjoy restaurant-quality lobster tails at home with this quick and easy recipe.
Directions
Step 1
Preheat broiler to 500°F.
Step 2
With kitchen shears cut through the center top of the tail shell, stopping where fins attach and avoiding cutting tail meat. Carefully separate tail meat from shell, keeping meat attached at fin base end. Pull and lay meat on top of reclosed intact shell. Remove vein, if present. .
Step 3
In a small bowl, whisk together the melted butter, garlic, lemon juice, smoked paprika, and cayenne. Brush the butter mixture over the lobster meat.
Step 4
Broil lobster tails. They take about a minute for every ounce and are done when the meat is white and no longer translucent, about 5 minutes. Enjoy!
Cook's Notes
If lobster tails are frozen, thaw them in the refrigerator overnight.