Firelli Spicy Bloody Mary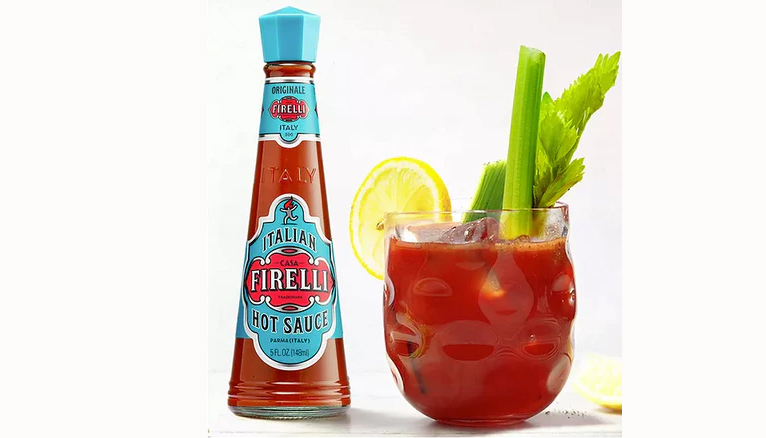 Prep Time: 5 minutes
Servings: 2
Try this kicked-up and fiery version of the classic with our Firelli Spicy Bloody Mary recipe. We've combined the classic ingredients with Firelli Italian Hot Sauce to make this irresistible bloody mary that packs a punch.
Directions
Step 1
Pour all ingredients in a rocks glass with ice, add a few drops of Firelli Hot Italian Sauce, stir with celery stalk. Squeeze lemon and grind pepper to serve.
Cook's Notes
Add 3 or more drops of Firelli Hot Italian Sauce to this recipe to make it at the heat intensity you prefer.