Grilled Sirloin Mini Sandwiches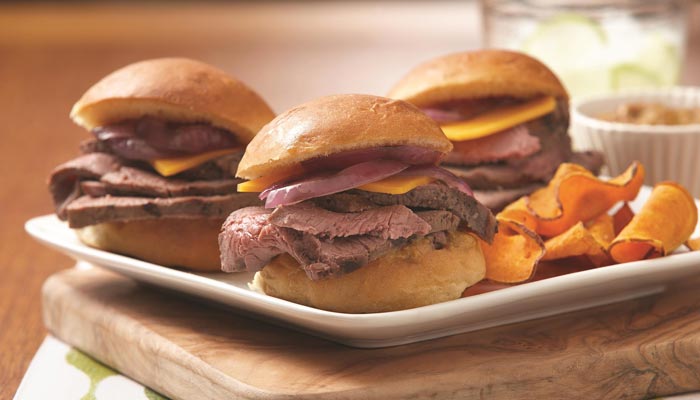 Prep Time: 5 minutes
Cook Time: 10 minutes
Total Time: 15 minutes
Servings: 4
Make steak and serve sandwich style! These sirloin steaks are sliced thin and topped with cheese and BBQ sauce. They are perfect for homegating and parties or a quick family meal!
Directions
Step 1
Grill onion over medium heat until tender.
Step 2
In a small bowl stir bourbon into barbecue sauce.
Step 3
Season sirloin steaks with salt and pepper to taste; grill over medium-high heat to desired doneness. Allow steaks to rest 3-5 minutes before slicing thinly against the grain.
Step 4
Create sandwiches by topping buns with cheese, steak, onion and barbeque sauce.