Monster Crisp Rice Treats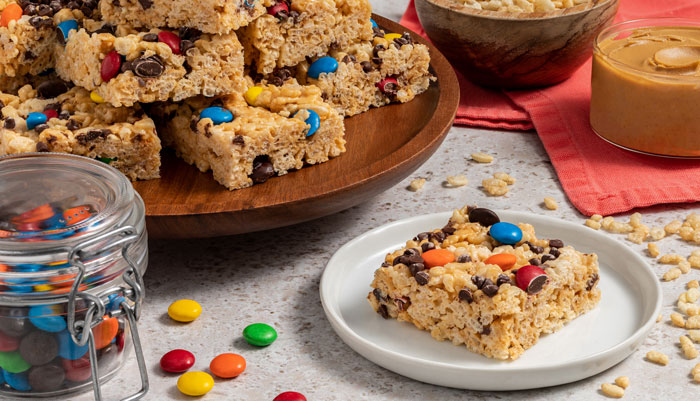 Prep Time: 10 minutes
Cook Time: 5 minutes
Total Time: 15 minutes
These Monster Cookie Crisp Rice Treats will satisfy any cookie monster in you.
Directions
Step 1
Spray a 9x13" baking pan with nonstick cooking spray.
Step 2
Melt the butter in a large saucepan over low heat. Add the marshmallows and peanut butter and mix until melted. Stir in the vanilla extract.
Step 3
Remove the saucepan from the heat. Add the crisp rice toasted cereal and stir to combine. Allow to cool for 5 minutes.
Step 4
Gently stir in the mini chocolate chips and candy-coated chocolate. Lightly coat your fingers with nonstick cooking spray and press the cereal mixture into the baking pan. Allow to cool completely before slicing into bars