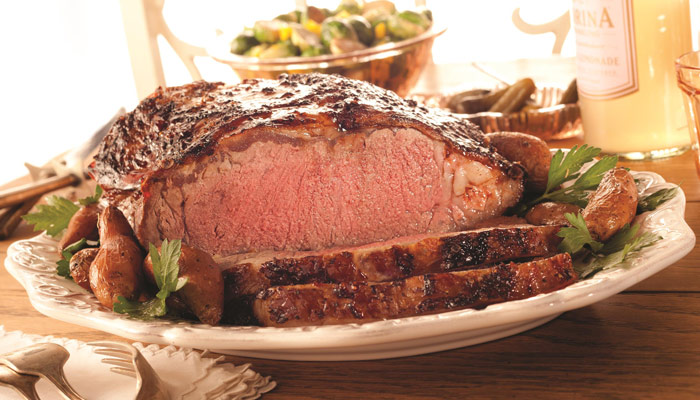 Prep Time: 10 minutes
Cook Time: 90 minutes
Total Time: 100 minutes
Servings: 6
Nothing beats a big, juicy New York strip steak roast! Impress your guests with this juicy, flavorful New York strip roast! Follow this easy, step-by-step recipe for the perfect roast.
Directions
Step 1
Preheat oven to 450°F. Place New York strip roast, fat side up, in roasting pan fitted with rack. Rub roast with olive oil and season all sides with salt and pepper.
Step 2
Place in oven for about 15 minutes. Reduce oven temperature to 325°F and continue cooking approximately 1 1/4 hours for medium doneness (135-140°F on thermometer).
Step 3
Loosely tent roast with foil and let stand 10 minutes. Slice roast across the grain.