Greek Grilled Chicken
published Friday, May 6, 2022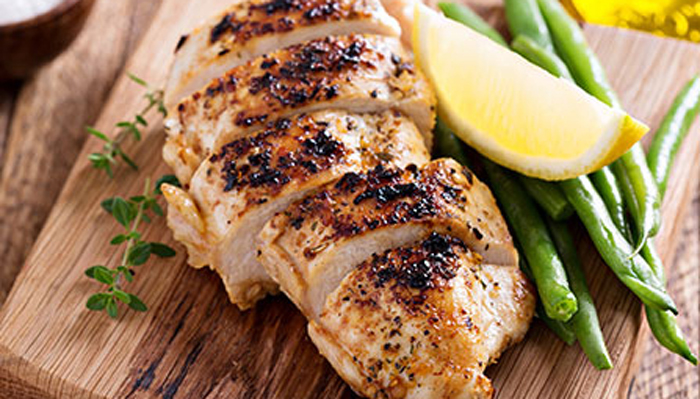 Prep Time: 10 minutes
Cook Time: 20 minutes
Total Time: 30 minutes
Servings: 4
This simple grilled chicken recipe infuses the classic Greek flavors of lemon, garlic and oregano.
Directions
Step 1
Place Gerber's Chicken in a 10" x 6" x 2" baking dish and set aside.
Step 2
Combine lemon juice and next five ingredients in a small bowl; mix well.
Step 3
Pour lemon juice marinade over reserved Gerber's Chicken. Cover and refrigerate 2 hours.
Step 4
Remove Gerber's Chicken from marinade, reserving marinade in baking dish.
Step 5
Coat grill with cooking spray. Grill chicken 4 to 5 inches over medium-hot coals 15 minutes or until Gerber's Chicken is tender, turning and basting with reserved marinade frequently during grilling.
Step 6
Check for doneness by using a thermometer. Internal temperature should read 165°F.