Classic Double Cheeseburger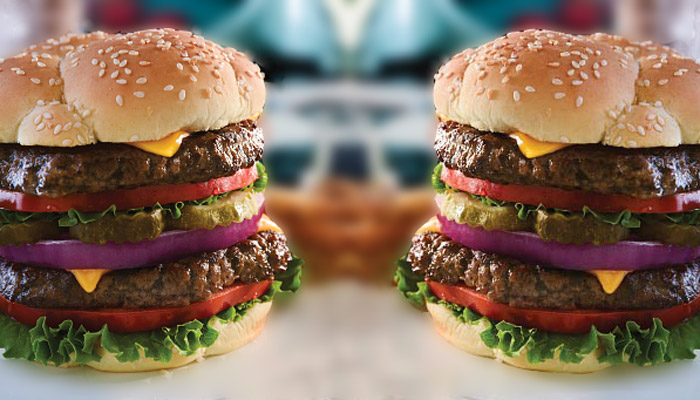 Prep Time: 10 minutes
Cook Time: 20 minutes
Total Time: 30 minutes
Servings: 4
You'll love the robust beef flavor with this Classic Double Cheeseburger that won't cook down, made with Certified Angus Beef Brisket.
Directions
Step 1
Preheat a large cast-iron griddle or skillet over medium- high heat. Add 2 Tbsp Canola Oil. Add Certified Angus Beef Beef Brisket burgers, sprinkle salt & pepper and cook to desired doneness. Medium Rare (red in the middle): 6 minutes total (3 minutes on each side). Medium (pink in the middle): 7-8 minutes total. Medium Well (smidge of pink in the middle): 9 minutes total.
Step 2
Assemble burger with bun, green leaf lettuce, tomatoes, cooked burger, cheese, onions, pickles, lettuce, tomato, cooked burger, cheese, and bun. Add your favorite sauces like ketchup, mayo, and mustard, as desired.