Grilled Chicken with Spicy Cantaloupe Salsa
published Tuesday, December 28, 2021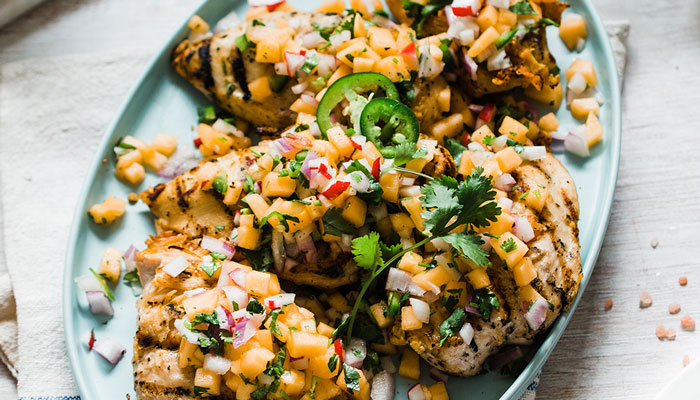 Bright and fresh and just spicy enough, our Grilled Chicken with Spicy Cantaloupe Salsa is an exciting upgrade to your chicken dinner.
Directions
Step 1
Finely dice the CantaGold, onion, radishes, jalapeno, and cilantro and mix together.
Step 2
Add honey, lime juice, salt, and pepper.
Step 3
Salt and pepper 4 chicken breasts. Grill or pan-fry until cooked through.
Step 4
Serve topped with spicy cantaloupe salsa.