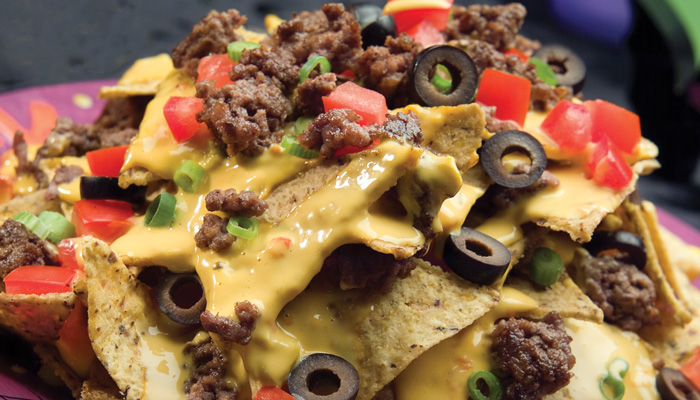 Prep Time: 5 minutes
Cook Time: 25 minutes
Total Time: 30 minutes
Servings: 4
Change up taco night with Beefy Nachos. Quick to prepare with simple ingredients, this easy recipe for a platter of nachos will be a hit with your family and friends.
Directions
Step 1
Brown ground beef; drain.
Step 2
Warm cheese in microwave to dipping consistency.
Step 3
Arrange chips on serving platter. Top with cheese, beef, tomato, onion and olives.