Ghana Supreme Sauce Jollof Rice
published Thursday, September 2, 2021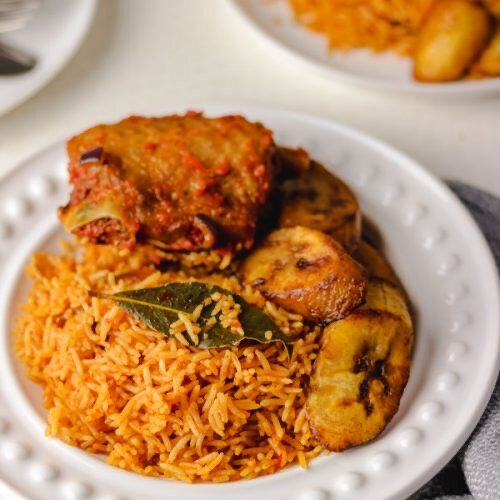 An authentic West African recipe made with Ghana Supreme Sauce. Supreme Sauce is an all natural marinade that is so versatile that it can also be used as a salsa, a marinara and a cocktail sauce. It offers zest from the freshest tomatoes, peppers, onions and ginger to create a taste, flavor and texture like no other marinade you have had.
Directions
Step 1
Pour Supreme Sauce marinade into pan with a thick base under low heat
Step 2
Add extra pepper, salt and seasonings according to your taste and spice level
Step 3
Rinse rice in a small bowl and add to sauce -Mix 2 cups of rice with sauce and pour 2 cup of water in bowl
Step 4
Cover pan with a tight lid (use aluminum foil if needed)
Step 5
Leave to steam under low heat for 25 minutes -Check rice occasionally and add extra water to steam if necessary.
Step 6
Serve in a large bowl and garnish with carrots or boiled peas
Cook's Notes
Best served with fried plantains served with chicken, beef, fish or shrimp