All American Double Chicken Burger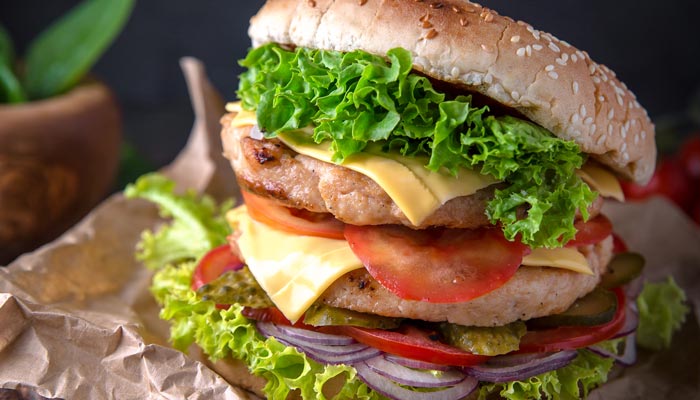 Prep Time: 5 minutes
Cook Time: 20 minutes
Total Time: 25 minutes
Servings: 3
A juicy, healthy burger from LOCAL Amish country. This All American Double Chicken Burger is topped with traditional ingredients of your choice: lettuce, tomato, mayo, ketchup, and mustard.
Directions
Step 1
Use a butter knife to separate frozen burgers and remove the wax paper lining.
Step 2
Place on a grill if grilling or a skillet if stovetop.
Step 3
Season frozen Gerber's Amish Chicken Burgers with Lowry Salt and Garlic Salt.
Step 4
Cook evenly and flip on each side until thoroughly cooked and 165-degree internal temperature.
Step 5
Add your favorite All American toppings- lettuce, tomato, cheese, mayo, onion, ketchup, mustard and serve!